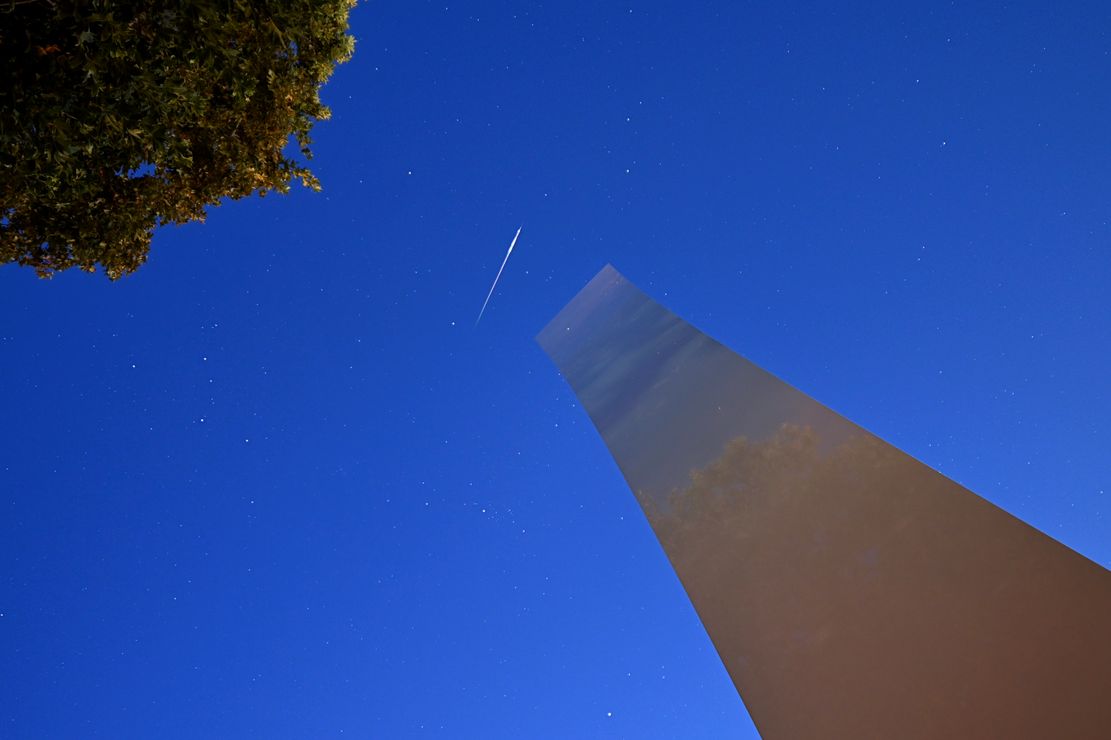 he public art collection at Claremont McKenna College has been significantly enriched since 2015 with the addition of multiple public art installations across campus. The outdoor sculptures and an indoor mural—created by some of the world's most renowned artists—are available for the public's enjoyment, and are accessible to everyone.
---
With the exception of the Chris Burden and Jeppe Hein benches visitors are asked to please not touch or climb the sculptures—help us preserve the art for all.
---
The Public Art Committee of the Board of Trustees oversees the college's public art program, which seeks to enrich the cultural, intellectual, and scholarly life of CMC and the Claremont Community. The integration of public art on the CMC campus serves to augment and enhance core institutional values of a residential liberal arts college. The CMC Public Art Program cares for existing works of public art as well as advocates for securing new works of campus art.
Here are highlights of CMC's public art:
Carol Bove
Bove's four pieces on the Claremont McKenna College campus include two created for CMC in 2019 and two previously exhibited to great acclaim: Four Loops (2019) is a white, looping tubular glyph created in 2019 for CMC. Measuring 267-inches long by 79-inches high and 34-inches wide, the loops will appear to float in space.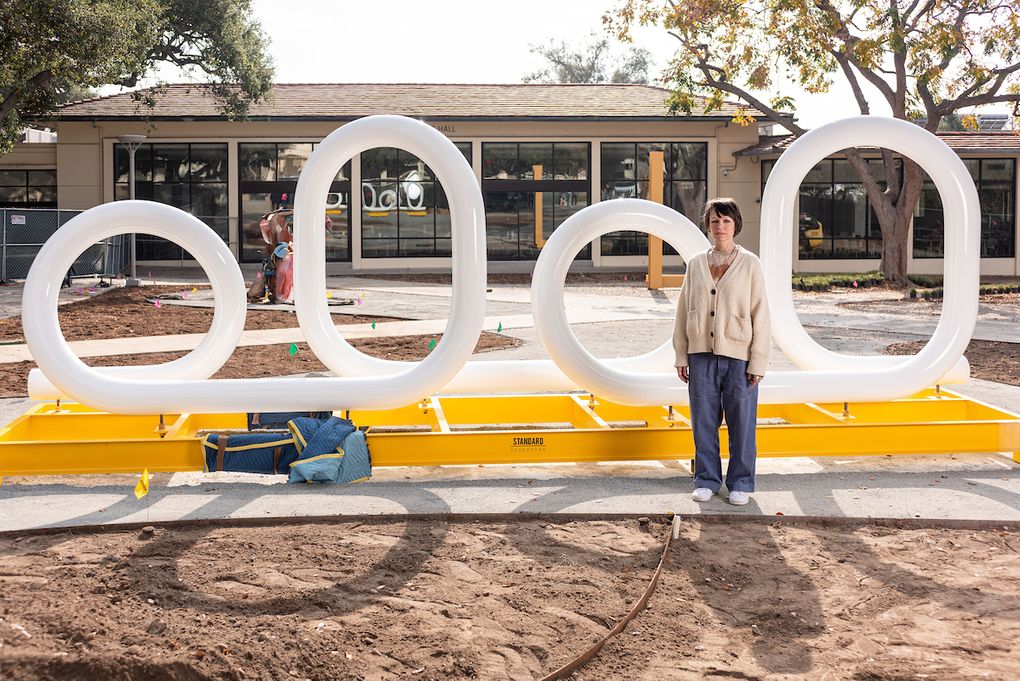 Chris Burden
Artist Chris Burden's Meet in the Middle is a sculpture of streetlights and benches located in front of Roberts Pavilion. Donated by CMC Trustee George Roberts '66 P'93, Meet in the Middle was installed in 2016.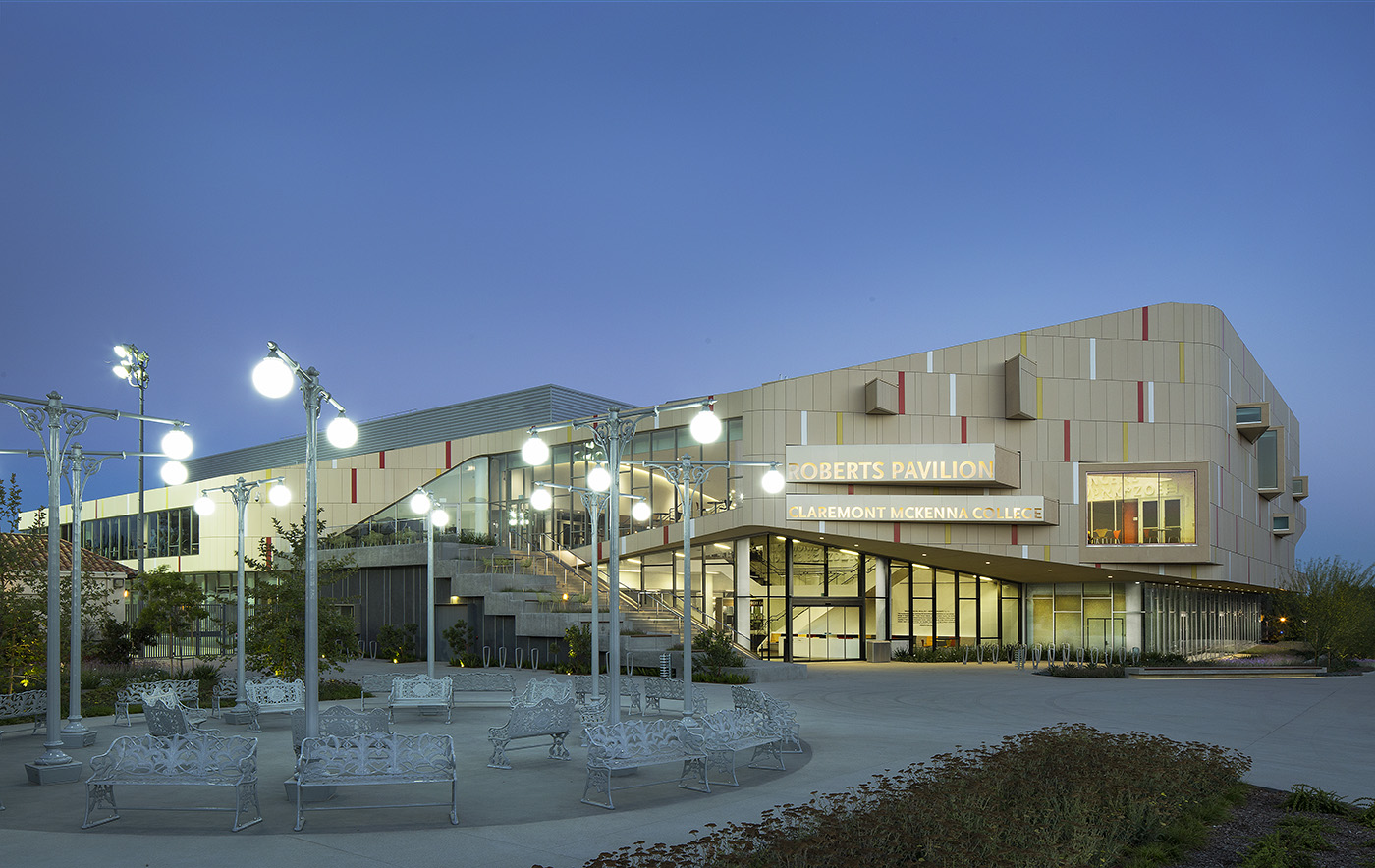 Jeppe Hein
A group of whimsical bench sculptures stand outside Adams Hall with a view of Kravis Center and the Athenaeum. The benches are a gift from Denise and Benjamin Kraus '11.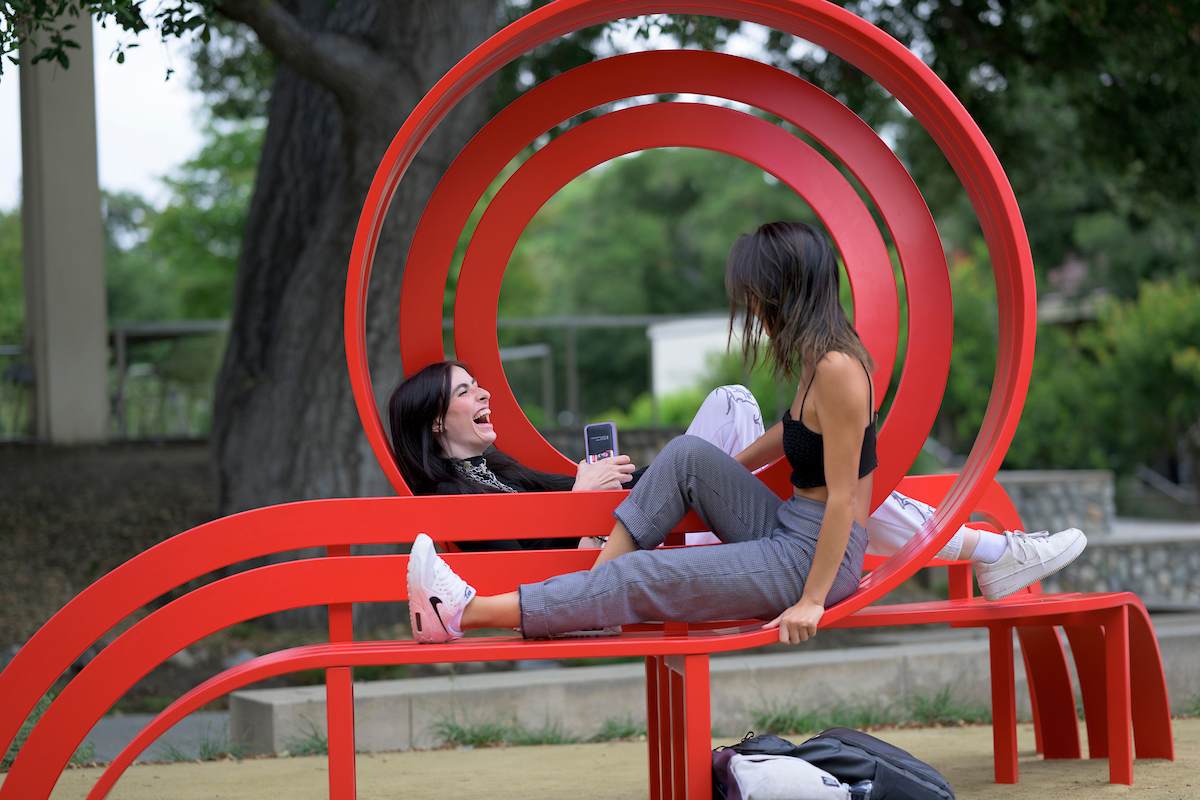 Ellsworth Kelly
A 40-foot totem is one of the last works created by celebrated sculptor, painter and printmaker Ellsworth Kelly (1923-2015). The white-painted, stainless steel sculpture was installed in 2017 between Appleby and Phillips halls at the site of the original Story House on campus.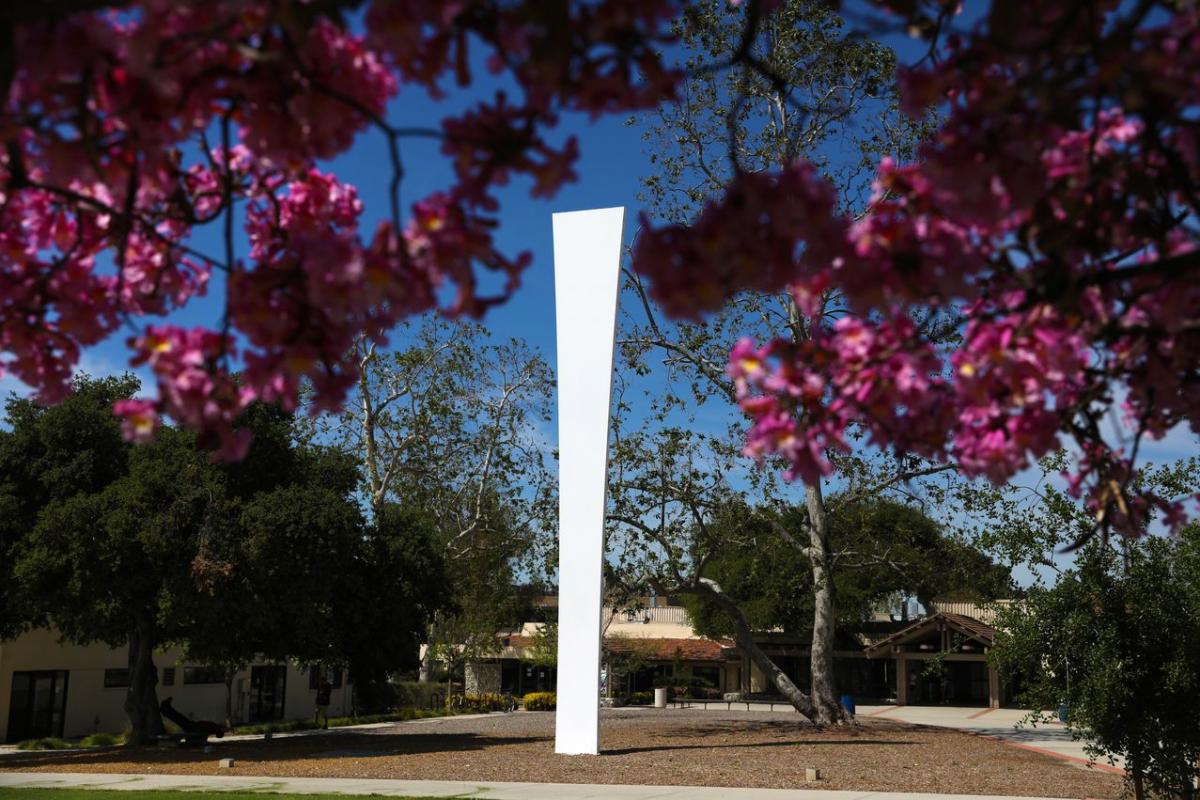 Mary Weatherford
Mary Weatherford's monumental mural From the Mountain to the Sea is an imposing painted and neon tube abstract mural located in the Marian Miner Cook Athenaeum. It was acquired in 2015 by a group of Trustees on the Public Art Committee.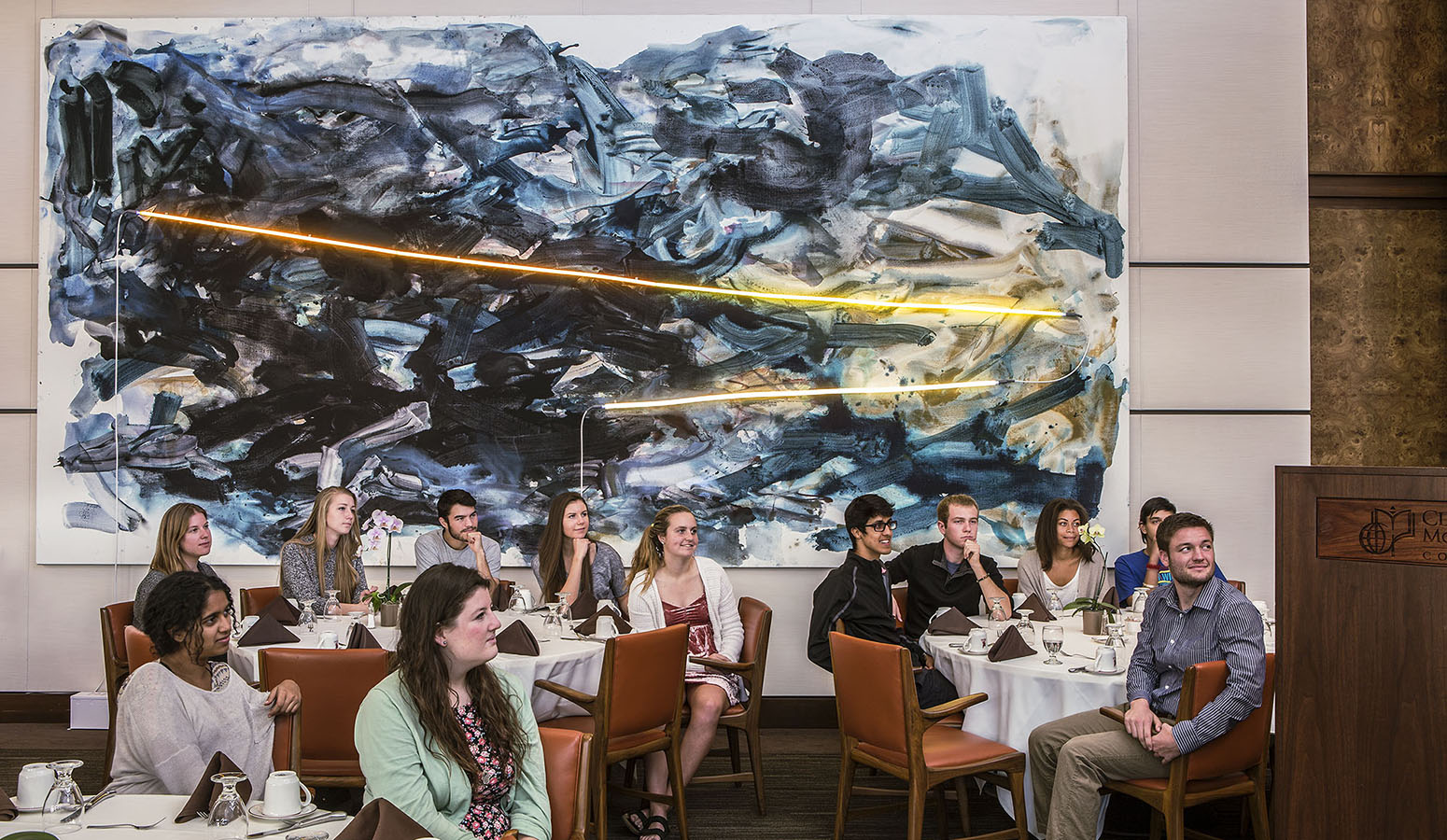 Bruce Wolfe
Bruce Wolfe's career in sculpture spans forty years of receiving commissions to do busts and figurative portraits of many notable personalities. He is adept in both oils and clay and has taught figure painting as well as sculpture in several of his native Northern California art schools.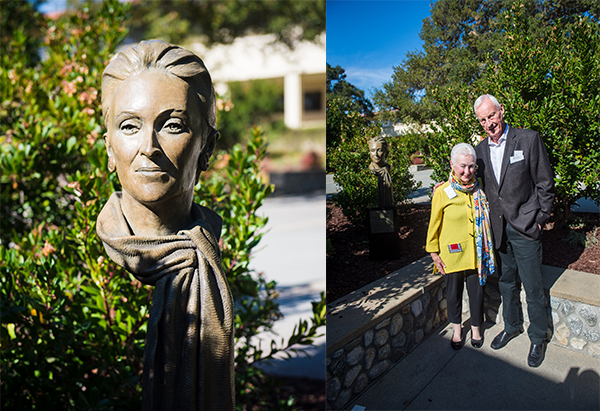 All outdoor sculptures are accessible year-round to the public.

The Weatherford mural is accessible during campus business hours.
Please contact the Director of Public Art 909-607-2275 for more information about the CMC Public Art collection.