View The Claremont Colleges Campus Map
View Printable Map of The Claremont Colleges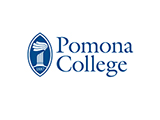 Pomona College | Admissions Office: (909) 621-8134 | admissions@pomona.edu | pomona.edu
Pomona College, founded in 1887, ranks among the nation's foremost liberal arts colleges. Pomona is a place for adventurous, creative-minded students with the drive to explore and pursue their academic passions. Student interests are wide-ranging, distributed across the humanities, natural and physical sciences, social sciences, and the arts, as well as a range of interdisciplinary fields. With a student-faculty ratio of 8:1, students have the opportunity to work closely with great professors who are also top scholars. Pomona offers 48 majors, individually designed concentrations and approximately 600 courses each year. Opportunities include 59 study abroad programs in 34 countries, summer research grants, and paid internships in the L.A. area and around the world. Pomona enrolls about 1,640 students from 49 states, the District of Columbia, Guam, Puerto Rico and 63 countries, reflecting a broad diversity of socioeconomic, ethnic, and geographic backgrounds. More than 80 percent go on to graduate or professional schools within 10 years of graduation.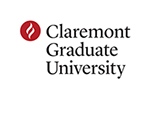 Claremont Graduate University | Admissions Office: (909) 607-7811 | admissions@cgu.edu | cgu.edu
Claremont Graduate University (CGU) is one of a select few universities in America devoted solely to graduate-level education. Founded in 1925, CGU is a leading research university with more than 2,000 students pursuing graduate degrees in more than 20 distinct areas of study. Students are encouraged to look beyond the traditional disciplinary divisions and define their own unique program of study — CGU's trans-disciplinary trademark. Through the accelerated master's program, students of the undergraduate Claremont Colleges can begin graduate coursework at CGU during their senior undergraduate year. This unique opportunity allows students to save both time and financial resources while remaining in the familiar surroundings of the Claremont community.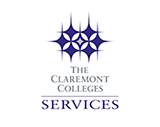 The Claremont Colleges Services | Executive Office: (909) 607-9285 | services.claremont.edu
The Claremont Colleges Services (TCCS), established in 1925, is a nationally recognized model for providing shared support services designed to meet the needs of the students, faculty and staff of the Claremont Colleges. TCCS serves more than 7,700 students and 3,600 faculty and staff through 33 shared programs and services, including student services (Student Health Services, Health Education Outreach, and Counseling and Psychological Services), academic services (e Claremont Colleges Library), and institutional services (campus safety, real estate and housing, financial services, and benefits). TCCS is an international model of advantageous, efficient, consortial collaboration in higher education. Through innovative leadership, TCCS continually strives to improve the quality and value of services and programs, and launch responsive, cost-effective central activities.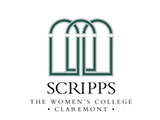 Scripps College | Admission Office: (909) 621-8149 | admission@scrippscollege.edu | scrippscollege.edu
Scripps College was founded in 1926 by Ellen Browning Scripps, a pioneering philanthropist and ininfluential figure in the world of education, publishing, and women's rights — a woman ahead of her time. Today, Scripps is a nationally top-ranked liberal arts college with approximately 1039 students. e college's core curriculum in interdisciplinary humanities provides a rigorous exploration of critical thinking and engagement with contemporary issues. e mission of Scripps College is to educate women to develop their intellects and talents through active participation in a community of scholars, so that as graduates they may contribute to society through public and private lives of leadership, service, integrity and creativity. Students major in humanities, fine arts, social sciences and science. They engage in undergraduate research, participate in study abroad and global education programs, earn prestigious internships and explore dual major opportunities.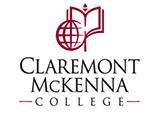 Claremont McKenna College | Admission Office: (909) 621-8088 | admission@cmc.edu | cmc.edu
Claremont McKenna College (CMC) was founded in 1946 to prepare students for thoughtful, productive lives, and responsible leadership in business, government, and the professions. Today, CMC is a top-ranked liberal arts college which educates approximately 1,300 students through a comprehensive, research-focused curriculum. CMC's commitment to a pragmatic liberal arts education is rooted in the interplay between the world of ideas and the world of events. Students combine learning and leadership at 11 research institutes and centers, the sponsored internship program, Silicon Valley and Washington, D.C. semester internships, more than 100 study abroad programs, and at the Athenaeum speaker series. CMC offers interdisciplinary majors and programs in the humanities, social sciences, and natural and physical sciences including, environment, economics, and politics (EEP) and philosophy, politics, and economics (PPE). CMC's students form a geographically, socioeconomically, and culturally diverse community of critical thinkers who seek to apply their education to make a difference in the world.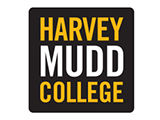 Harvey Mudd College | Admission Office: (909) 621-8011 | admission@hmc.edu | hmc.edu
Harvey Mudd College (HMC) is a liberal arts college of engineering, science and mathematics, ranked high among the nation's best colleges. Approximately 850 undergraduates pursue bachelor of science degrees in biology, chemistry, computer science, engineering, mathematics and physics, plus dual degree programs in chemistry/biology, computer science/mathematics, mathematics/physics, and mathematical/ computational biology. Since 1955, Harvey Mudd has led the way with interactive undergraduate research opportunities on par with graduate institutions, a strong focus on the humanities, social sciences and the arts, an exceptional faculty who challenge students to achieve beyond their expectations, one of the nation's highest rates of graduates who go on to earn PhDs and a high return on college investment. Regardless of their majors, Harvey Mudd graduates are passionate problem solvers who think across disciplines, communicate, collaborate and understand their impact on society.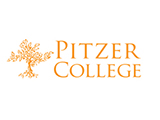 Pitzer College | Admission Office: (909) 621-8129 | admission@pitzer.edu | pitzer.edu
Pitzer College is a nationally top-ranked liberal arts institution that emphasizes social responsibility, intercultural understanding, interdisciplinary learning, student engagement and environmental sustainability. An innovative and flexible curriculum allows students to design their own course of study or choose from more than 40 majors and 20 minors. Since its founding in 1963, Pitzer has pioneered academic programs such as environmental analysis, global/local studies and secular studies. Today, the college is home to both the Robert Redford Conservancy for Southern California Sustainability and the Ferré/Marquet Vaccine Research Center. For 11 years, Pitzer has received more Fulbright Fellowships per 1,000 students than any other undergraduate institution in the United States. Pitzer was the first college in Southern California to divest from fossil fuel stocks. On campus, the drought-tolerant landscape and LEED platinum- and gold-certied residence halls reflect Pitzer's environmental ethos. Pitzer attracts diverse domestic and international students who aspire to effect change and transform the world.