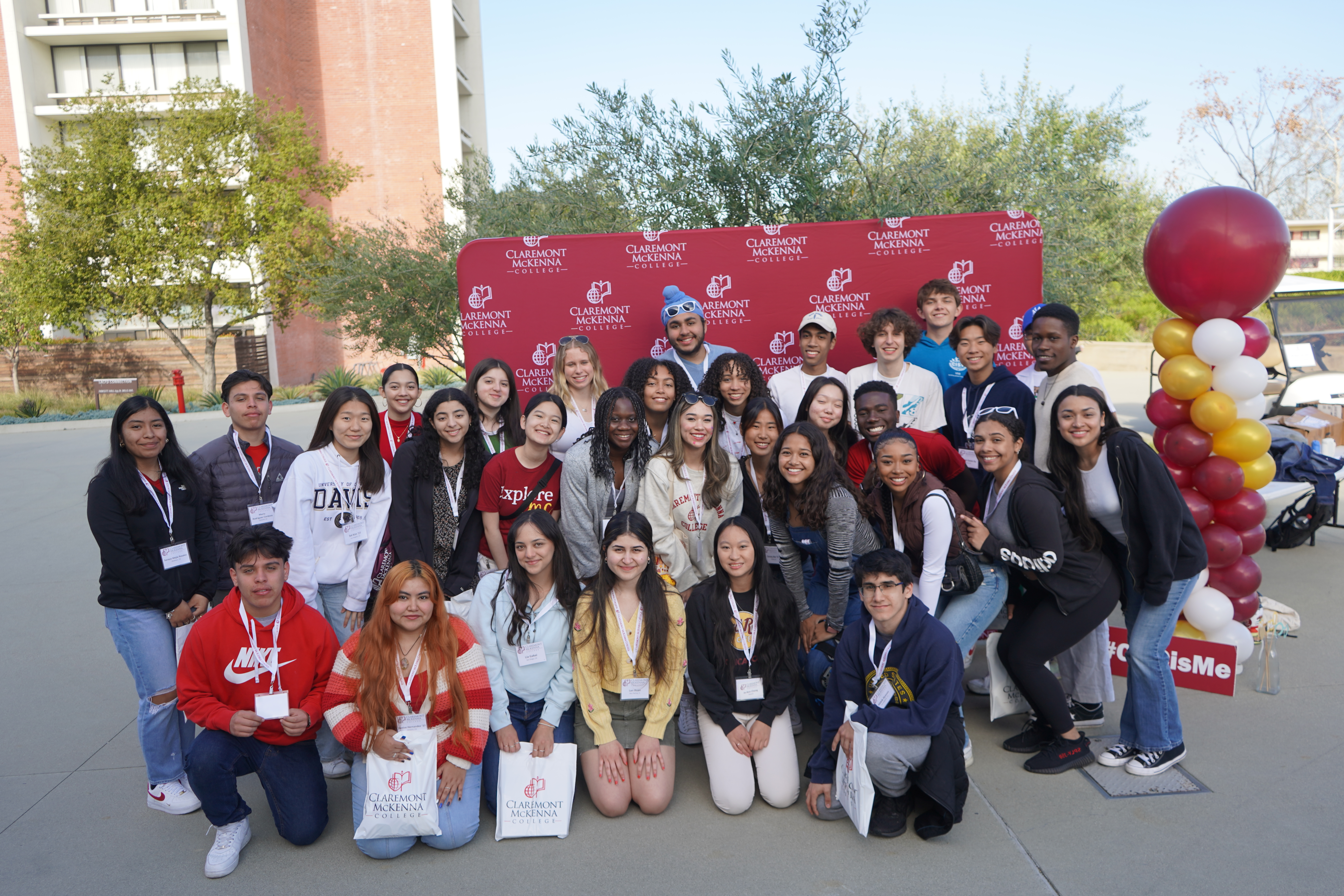 2023 Fall Preview Program
The 2023 CMC Fall Preview Fly In program application is now open!
In keeping with Claremont McKenna College's Commitment to diversity and inclusion, the Office of Admission will host CMC's Fall Preview Program for students from historically underrepresented communities - first generation Americans, first generation to college, students of color, low-income students and students from rural communities - who demonstrate academic excellence and genuine interest in exploring all that CMC has to offer. This program is open for students who will be seniors in high school in the Fall of 2023. Prospective applicants get an inside look into the life of a "CMCer" and can expect the following learning outcomes:
Discover CMC: The opportunity to explore the academic and cocurricular opportunities offered at CMC through in person interactions with students, alumni, faculty and staff.  
College preparation: Providing information, tools, and assistance navigating the college application process.
What does the program involve?
In-Person Program: Participants will travel to campus Sunday, October 8th and depart on Tuesday, October 10th. All associated costs (including, transportation, housing and meals during the program) will be covered by CMC.
Mandatory Virtual Kick-Off Event: We'll share everything you need to know for the program on Wednesday, September 27th.
Application Fee Waiver: Participants will receive a fee waiver for their first-year application.
If you have any questions please reach out to the Preview Program team at preview@cmc.edu or 909.621.8088.
Applications are due August 21,2023
Staff
Jerry Morrison, Associate Dean of Admission Email
Stephanie Morales Lopez, Assistant Dean of Admission Email
Program Dates
Sunday, October 8 - Tuesday, October 10
College prep sessions
In addition to the on-campus program, Preview participants will be invited to virtual college prep sessions.
Workshops may include interview prep, resume building, essays, financial aid, case studies, academic and personal success strategies, etc.