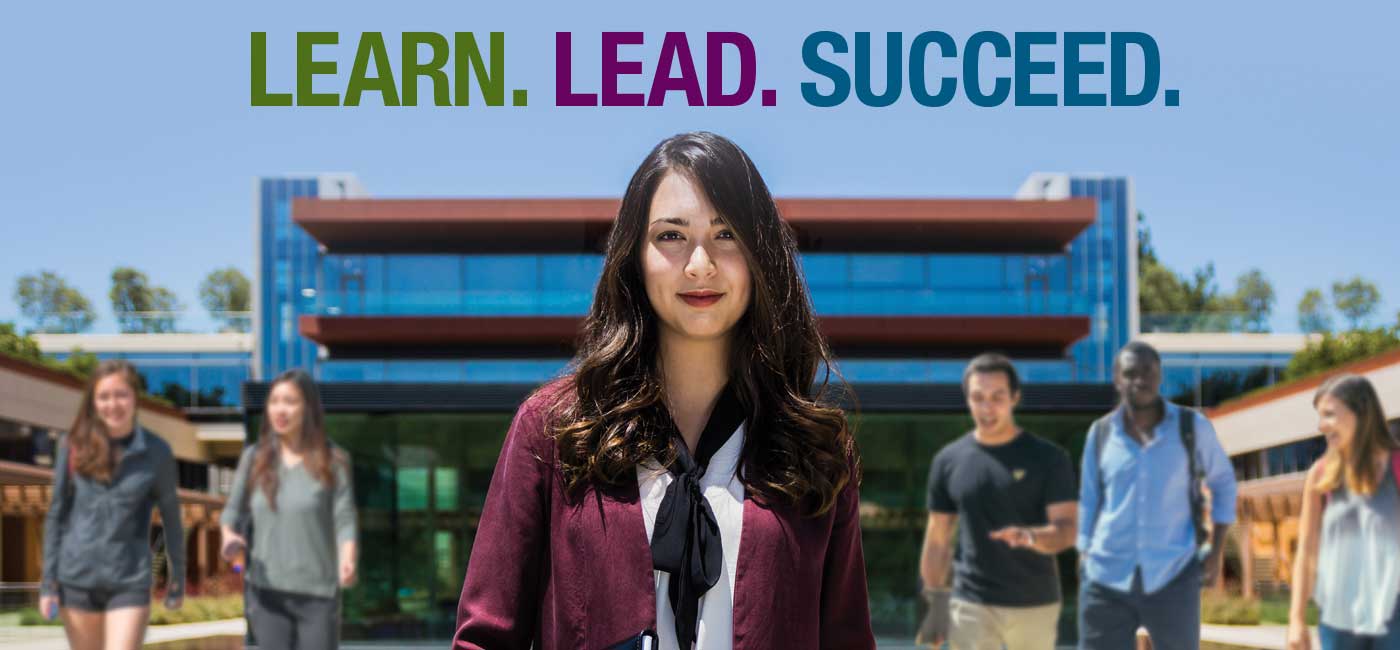 As counselors, mentors and advisors, you play an important role in the college admission process for the students you serve. At CMC, we value the relationships we build with you as well as with your schools and organizations. We greatly appreciate the valuable assistance you provide us as we recruit and evaluate applicants.
Counselor Events
Eight of the Best Counselor Programs (Fall 2019)
The deans and directors of admission of eight nationally recognized colleges invite you to a counselor program in your area. The colleges each have an undergraduate-focused educational experience replete with a low student-faculty ratio, an intimate learning environment, and a challenging curriculum.
Fall 2020 Eight of the Best counselor programs will be held in:
Houston, TX - Thursday, September 5
Austin, TX - Friday, September 6
Los Angeles (Pasadena), CA - Monday, September 9
San Francisco, CA - Tuesday, September 10
Berkeley, CA - Wednesday, September 11
Portland, OR - Thursday, September 12
Seattle, WA - Friday, September 13
Honolulu, HI - Monday, September 16
Behind the Curtain: ATI Counselor Breakfasts
In addition to student programs, the deans and directors of admission at Bates College, Claremont McKenna College, Franklin & Marshall College, Lehigh University, and the University of Chicago are also hosting breakfasts for local high school counselors. Please join us at the counselor breakfast in your area to learn more about our institutions and admission processes.
CMC Fall Diversity Fly-in Program
Program runs in mid-October
Application deadline: August 15, 2019 (closed)
Applications available at connect.cmc.edu/preview
The fall Preview Program is designed for high school seniors from historically underrepresented communities in higher education to learn about CMC's academic, co-curricular, and extracurricular opportunities. During the Preview Program prospective students get an inside look into the life of a CMCer by attending classes, exploring the research institutes, experiencing the dining halls, mingling with our students and professors during our workshops, and enjoying the perks of that Southern California sun!
Preview Program participants are provided with on-campus housing, meals, roundtrip airfare, and shuttle transportation between local airports and campus.
You can find the application and more information about the program at cmc.edu/admission/visit/diversityflyin. Please forward this information to students interested in learning more about CMC.
If you have any questions please reach out to the Preview Program team at preview@cmc.edu or 909.621.8088.
Who We Are
Claremont McKenna College educates students for thoughtful and productive lives and responsible leadership in business, government, and the professions. CMC attracts students who approach education pragmatically and who intend to make a difference in the world. It is a place where the world of ideas and events work together as one, as opposed to being polarized and isolated concepts and experiences. Graduates leave CMC well-prepared for the challenges of the 21st century.
CMC Updates
Standardized Tests: For the graduating high school class of 2019, CMC no longer requires the SAT with Essay or ACT with Writing sections for U.S. domestic applicants or for international students whose primary language of instruction in high school has been conducted in English.
CMC joined QuestBridge as a college partner in May 2016, and we are excited to welcome our class of 2021 QuestBridge Scholars to campus. QuestBridge is committed to connecting academically outstanding students from low-income backgrounds with educational opportunities at highly selective liberal arts colleges and research universities, with the goal of increasing their presence on college campuses. CMC is proud to collaborate with QuestBridge in these efforts.
CMC's top priority is to meet the needs of an evolving and increasingly diverse student body. With a commitment to access and affordability, CMC is proud to have mobilized its students, alumni, parents, and friends to support its mission of ensuring that all students have access to the full CMC experience.
Recent highlights of the College's advancement success include:
Raising over $200 million for The Student Imperative, an initiative launched in 2014 to expand financial aid and scholarships, create opportunity funding, develop our scholar community program, and establish the Soll Center for Student Opportunity.
Establishing the Kravis Opportunity Fund which provides students already receiving financial aid extra funding resources for summer internships and experiences.
Maintaining its commitment to meet 100 percent of a student's demonstrated financial need, through generous financial aid packages often supported by the generosity of alumni, parents, and friends of the College.
Accepting an invitation to join the American Talent Initiative, a prestigious national alliance comprised of 68 of the nation's most respected colleges and universities dedicated to expanding access and opportunity for highly-talented, lower-income students.
Continuing to set records for giving, in its many forms.
In 2017-2018 Claremont-Mudd-Scripps (CMS) Athletics finished third in the Directors' Cup Standing which ranks 400-plus NCAA Division III schools based on their athletic department's success in NCAA postseason competition.

10 of CMS's 21 teams won conference championships during the 2017-18 school year.
14 of CMS's 21 teams advanced to the NCAA Championships during the 2017-18 school year.
CMS won the Southern California Intercollegiate Athletic Conference (SCIAC) All-Sports Trophy for the tenth year in a row.
11 CMS student-athletes were selected as "Conference MVP" in their respective sports, and over 100 athletes made the All-Conference teams.
37 athletes were All-Americans.
270 athletes made the SCIAC All-Academic team for excellent academic and athletic achievement.
CMS information for prospective student-athletes available at cmsathletics.org/recruiting/index.
Upcoming Athenaeum Speakers – The Athenaeum speaker series hosts prominent leaders from all over the world and from a variety of professions four nights a week throughout the academic year. This program highlights CMC's dedication to creating an environment that values diverse perspectives and fosters the free exchange of ideas.
CMC Resources
Charged with seeing the campus through the eyes of the student, The Soll Center for Student Opportunity assists students in exploring, cultivating, and articulating their skills, interests and talents into real-world opportunities. Partnering with the multiple constituencies that advise, mentor and guide our students, including faculty, staff, alumni and parents, the Center aims to empower students to formulate individual goals and strategies for achieving them through the use of resources, thoughtful exploration and early engagement in personal and professional development. The Center is home to three important resources:

Career Services – The Career Services team is organized into eight "interest clusters" to help CMC students explore the many options available to them: Accounting & Financial Services; Consulting; Creative & Entertainment; Government, Law & Public Policy; Medicine, Healthcare & Biotech; Non-Profit & Education; Science & Environment; and Technology & Entrepreneurship. The team offers many services to help students learn about themselves, explore areas of professional interest, and create and implement a customized action plan. Career Services also guide students in how to: network and connect with students, alumni, faculty, parents and employers; develop best-practice resumes and cover letters; explore what experiences and internships are best suited to their interests; and prepare for life after college including graduate school.
Scholar Communities – The Scholar Communities Program is comprised of several individual experiential learning communities created to support students in a variety of disciplines and fields. Each Scholar Community provides powerful benefits to enrolled recipients from merit-based scholarships, need-based scholarships, designated funding for summer internships, research, service or academic travel, and faculty or staff mentorship.
Sponsored Experiences – The Sponsored Experiences Program offers quality student summer experiences and internships across a variety of industries and locations. Last year, nearly 280 students benefited from almost $1 million of financial assistance to help fund a unique set of international and domestic student experiences.
The CARE Center (Civility, Access, Resources, and Expression) seeks to proactively engage and educate the CMC community through respectful and civil communication. It has a dual goal of providing a place for civil dialogue and expression while also providing resources to support inclusion and remove institutional barriers to student success. The Center's four core principles provide the foundation for all its activities: openness to all, intellectual pluralism, evidence-based decision making, and student-centeredness.
The CARE Center provides students with counseling, advocacy, and advising in a supportive environment. In addition the the Center's Director and sixteen CARE Student Fellows, the Center hosts sessions on a various of topics, such as academic advising, mental health, and financial aid. Collaboration with various resources across the Claremont Consortium ensures full access to CMC students.
The Center's programming promotes dialogue on a wide range of topics related to experience and identity.
Monthly educational workshops enhance the understanding of, and appreciation for, CMC's diverse community of students, faculty, and staff. Recent workshop topics include implicit bias, the impact of socioeconomic disparity, and cultural appropriation.
The "Real Talk" series facilitates discussion about issues arising from current event events. Recent topics include post-election dialogue, immigration policy in the US, and NFL player Colin Kaepernick's national anthem protest.
VISA (Values, Identity, Scholarship, Arts) Talks is a partnership with the Office of the Dean of Faculty wherein faculty and staff gather with students to share their personal and professional stories.
Admission and Financial Aid