Goals and Objectives - An Ambitious Plan
Simply stated, the goals and objectives of CMC's Master Plan are to strengthen and enhance the best qualities that make the College unique. That said, as CMC moves into the 21st century and beyond, key goals of the Master Plan include:
Creating a flexible framework to guide campus improvements in response to CMC's future programmatic needs and economic considerations.
Enhancing the appeal of the campus for student, faculty, staff and community stakeholders.
Enhancing the campus community by expanding opportunities for interaction.
Assuring a sustainable campus through the use of environmental best practices.
Providing a vision that preserves and strengthens CMC's identity.
Protecting the campus and neighboring communities by minimizing and mitigating transportation related and other local and regional impacts.
Stewarding existing campus architectural, landscape and historical features.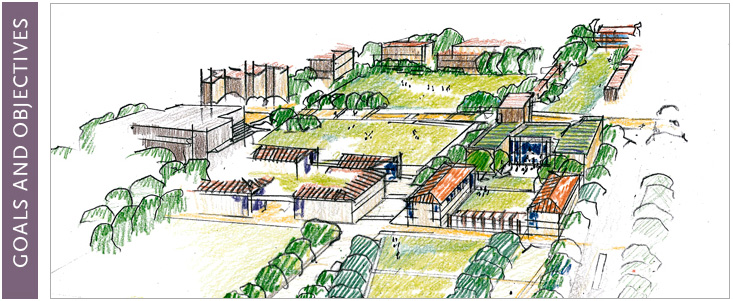 ---
PDF DOWNLOADS
CMC Master Plan in Full (152 MB)
CMC Master Plan - Part 1 (55 MB)
CMC Master Plan - Part 2 (47 MB)
CMC Master Plan - Part 3 (26 MB)