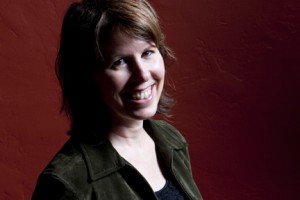 Professor Audrey Bilger
Sally Ride: America's First Woman in Space has just been published by Simon & Schuster, a biography of an American hero who was also "America's sweetheart," says Claremont McKenna Professor of Literature Audrey Bilger. Bilger reviewed the 400-page book, by broadcast journalist Lynn Sherr, for the San Francisco Chronicle.
Bilger reminds readers of the California girl's incredible ascent as America's first woman in space: a Stanford-educated astrophysicist with degrees in physics, astrophysics, and English. She was also someone, notes Bilger, with "exactly the right balance of girl-next-door and action verb," to capture the world's attention when she soared into the galaxy in 1983.
Not on America's radar at that time was Ride's true sexuality. Although married to another astronaut shortly before her shuttle flight, Ride, in secret, was a lesbian.
In its full portrait of the hero-sweetheart, who died in 2012 from pancreatic cancer, the book sets Ride "beyond all boundaries now," openly sharing the astronaut's sexual orientation.
You can read Bilger's full review in the Chronicle online.
In addition to teaching literature, Bilger is the director of the Center for Writing and Public Discourse at the Claremont McKenna, and the co-editor of Here Comes the Brides! Reflections on Lesbian Love and Marriage, nominated for a 2013 Lambda Literary Award.