CMC hosts inaugural Worldmeet in London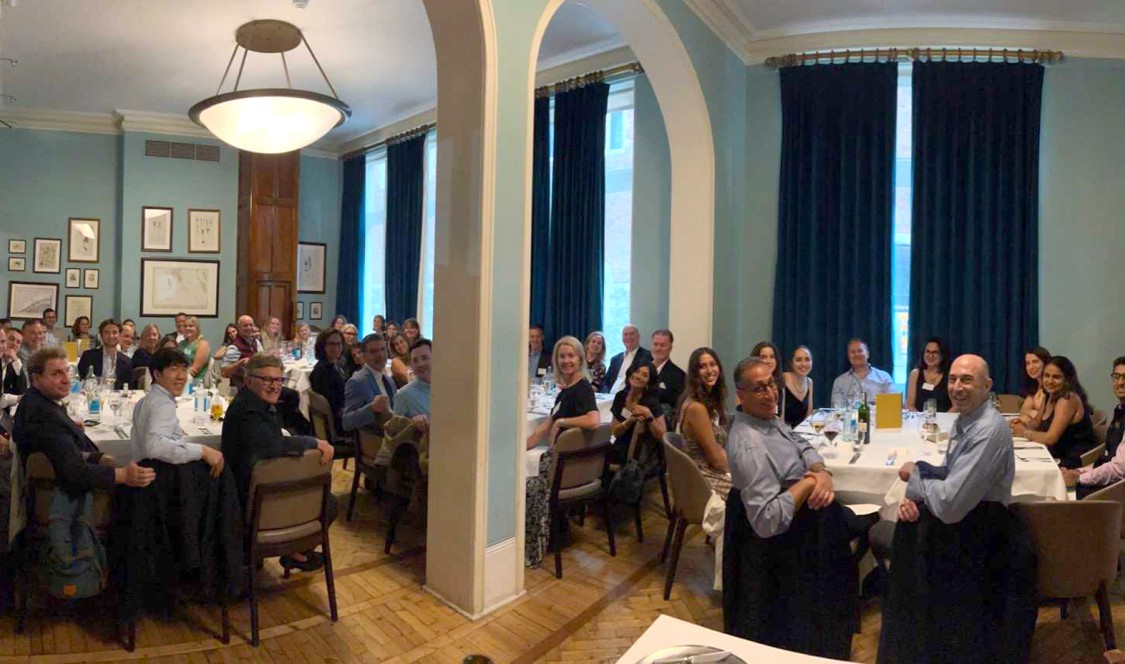 Ever on the forefront of business and international affairs, Claremont McKenna College was in London for Worldmeet 2022 in June. This inaugural event brought together alumni, students, and families for discussions about business and investing, and international affairs, in the United Kingdom and European Union post-Brexit and COVID-19 and in the midst of the War in Ukraine. A visit to Tate Modern was also on the menu.
More than 70 alumni, parents, and students from around the world, including CMC's community in London, convened in England's historical, political, and cultural capital for a day of expert panels and discussions, bookended by a welcome dinner and a private tour of Tate Modern.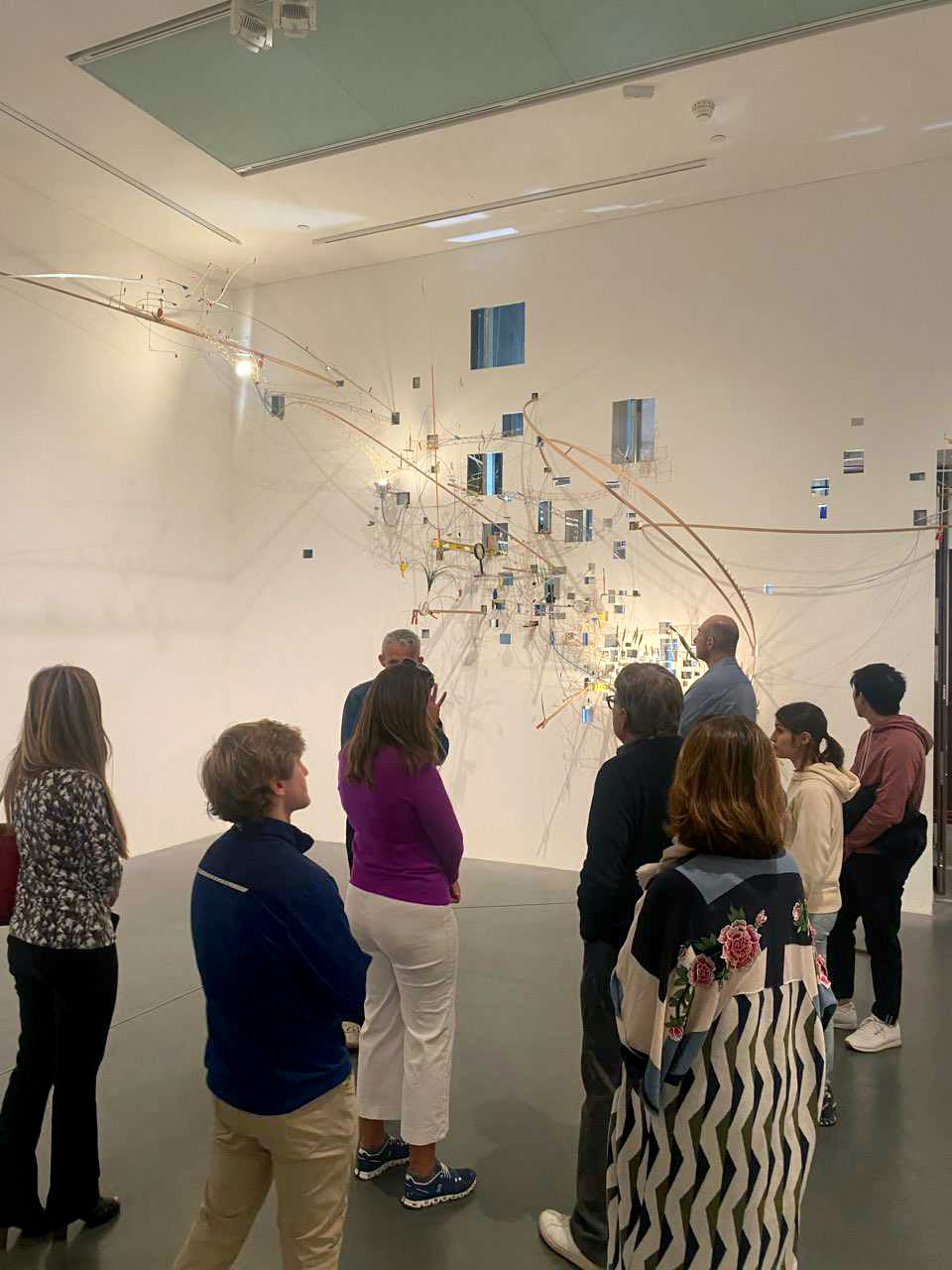 "Even though this was our first gathering of this type, CMCers were eager to bring the classroom to life as they shared their viewpoints and experiences during the day and into the evening," said Evan Rutter '06, assistant vice president for alumni and parent engagement, which organized the event. "This first Worldmeet did not disappoint, and we look forward to repeating the success next year in a new location."
Worldmeet kicked off with a welcome dinner hosted by Sharon and Van Stults '76 at Sexy Fish, an upscale Mayfair restaurant, on June 17, which provided opportunities for socializing and connecting with fellow CMCers and the panelists who would lead the next day's deep dive into Britain's economic and foreign policies.
After Saturday morning tea at St. Ermin's Hotel on June 18, expert panelists joined for an engaging discussion of global affairs and commerce. They included: Lord Ed Vaizey, British politician, media columnist, and political commentator; Scott Torrey '91 P'23 P'26, former chief revenue officer at Concur and CEO of Payscale, who serves as president-elect of the CMC Alumni Association and on the advisory boards for the Randall Lewis Center for Innovation and Entrepreneurship and Financial Economics Institute; Van Stults '76, founding partner of Orion Capital Managers, Michael Lang '87, CEO of Pixel United, and Darren Schreiber '92, senior lecturer at the University of Exeter.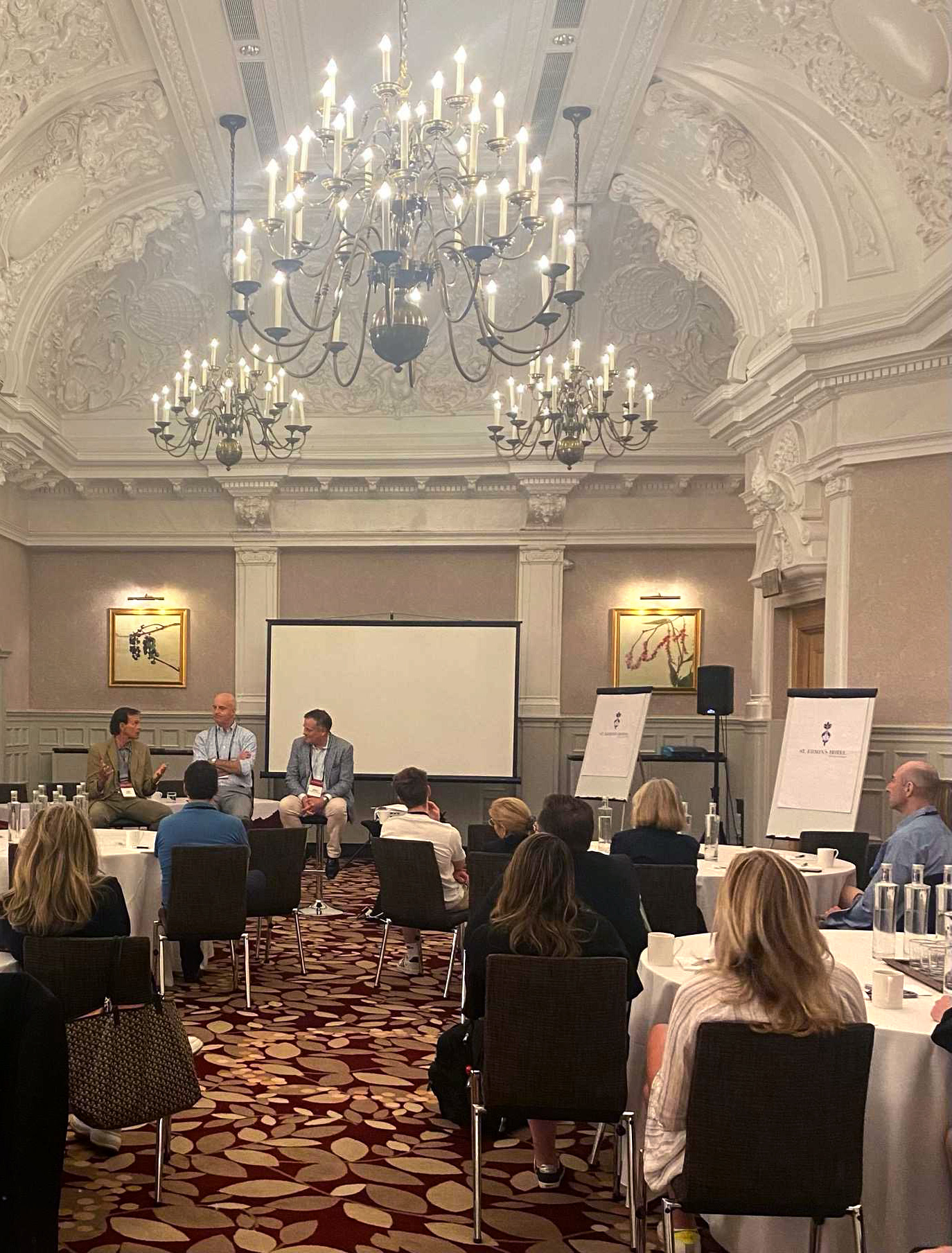 Schreiber gave a keynote speech at the luncheon, after which the panelists addressed future prospects for EU and UK relations. The day concluded with a reception and dinner at the Cinnamon Club, hosted by trustee Akshata Murty '02, at which Heather Stork '91 led a conversation with President Hiram E. Chodosh on CMC's role in global affairs and the future of the College. In addition, attendees were also able to meet CMC's incoming students from Europe and students currently interning in the EU.
Worldmeet concluded with a Sunday tour of Tate Modern's collection of international modern and contemporary art, organized and led by Chris Walker '69, chair of the CMC Board of Trustees Public Art Committee, on June 19.
"There is no better gathering than that of the CMC community. You can find CMCers all around the globe," Rutter said. "We look forward to next year's Worldmeet and will be announcing the 2023 location soon."
Contact
Office of Strategic Communications & Marketing
400 N. Claremont Blvd.
Claremont, CA 91711
Phone: (909) 621-8099
Email: communications@cmc.edu

Media inquiries: Gilien Silsby
Phone: (213) 500-8673
Email: gsilsby@cmc.edu