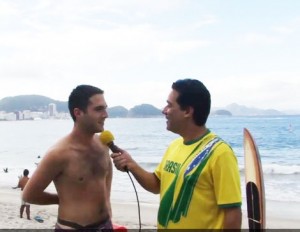 Max Zipperman '14 (left)
There's only music and no words, but you can catch a glimpse of CMC's Max Zipperman being interviewed briefly by Rio Web TV. He comes in at about 37 seconds.
Zipperman, who just graduated in May, is in Rio de Janeiro with about 15 other Class of '14 grads for the 2014 FIFA World Cup.