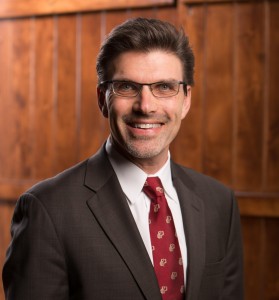 CMC President Hiram E. Chodosh
An article about Pell grants and elite colleges in today's Washington Post quotes CMC President Hiram Chodosh, and includes a ranking/analysis by the newspaper of highly selective Pell-eligible universities and colleges.
In that rankings/analysis, drawn from federal data from the 2011-12 school year, CMC is one of eight institutions where about 14 percent of undergraduates are Pell-eligible. Chodosh told Washington Post writer Nick Anderson the statistic should not be overstated.
"We have to be very careful not to create a 'barbell effect," Chodosh said, referring to a scenario in which full-paying and full-ride students could squeeze out students who have some need. Chodosh says he wanted a "commitment to socioeconomic diversity across the spectrum."
Anderson's story is framed in the lead by the example of Amherst College, where–– as of five years ago–– more than one-fifth of students "come from families poor enough to qualify for federal Pell grants," he writes.