Beautiful, refreshed campus spaces kick off 2022-23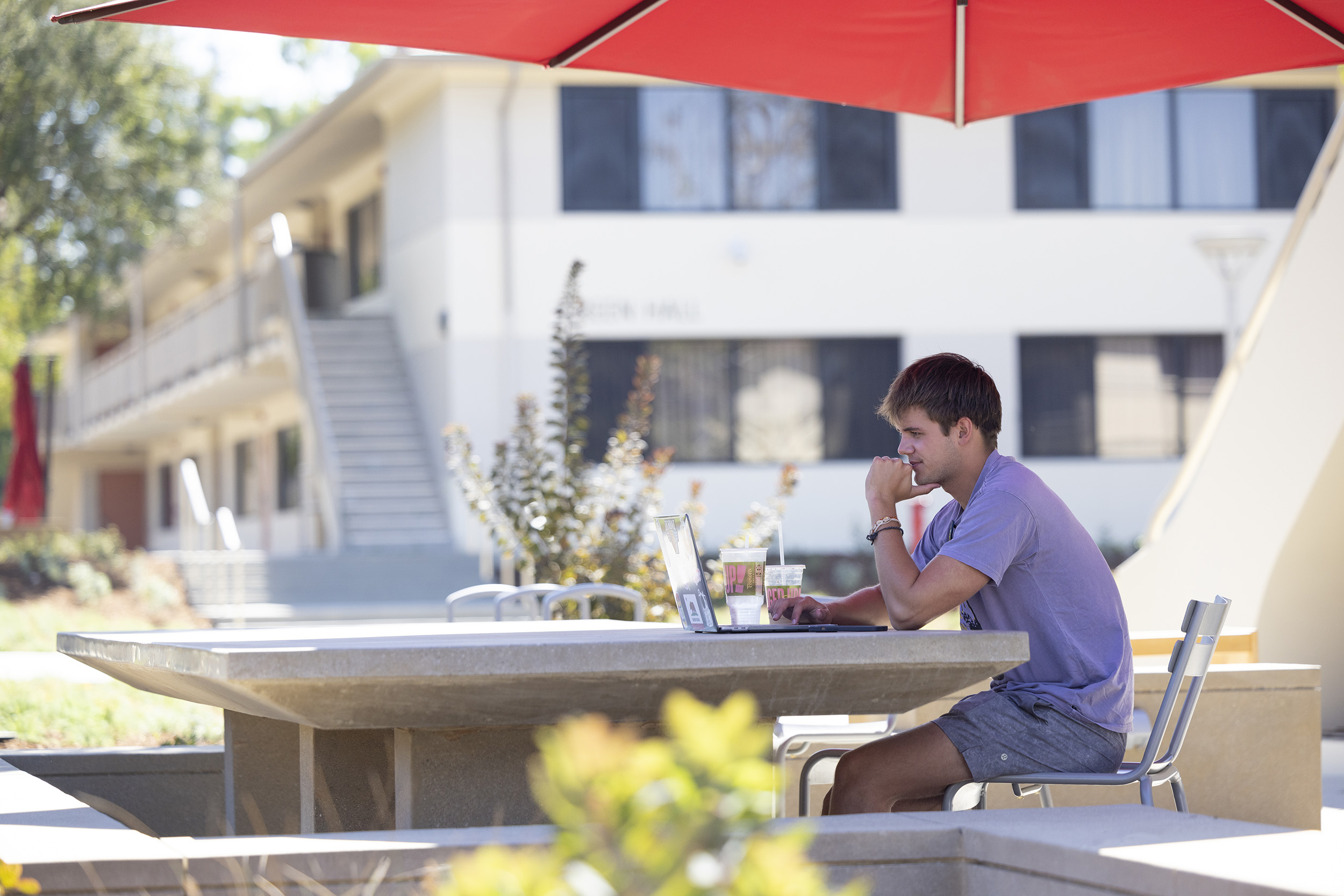 This fall, first-year students won't be the only ones adapting to fresh surroundings, as returning CMCers will be treated to renewed campus spaces, ready for the creation of new traditions and memories.
Construction began shortly after Commencement, transforming environments in the Mid Quad, the area east of Collins Dining Hall, and the North Quad. Taking full advantage of the nearly year-round sunny California climate, the new campus features encourage social interaction and engagement—central to CMC culture.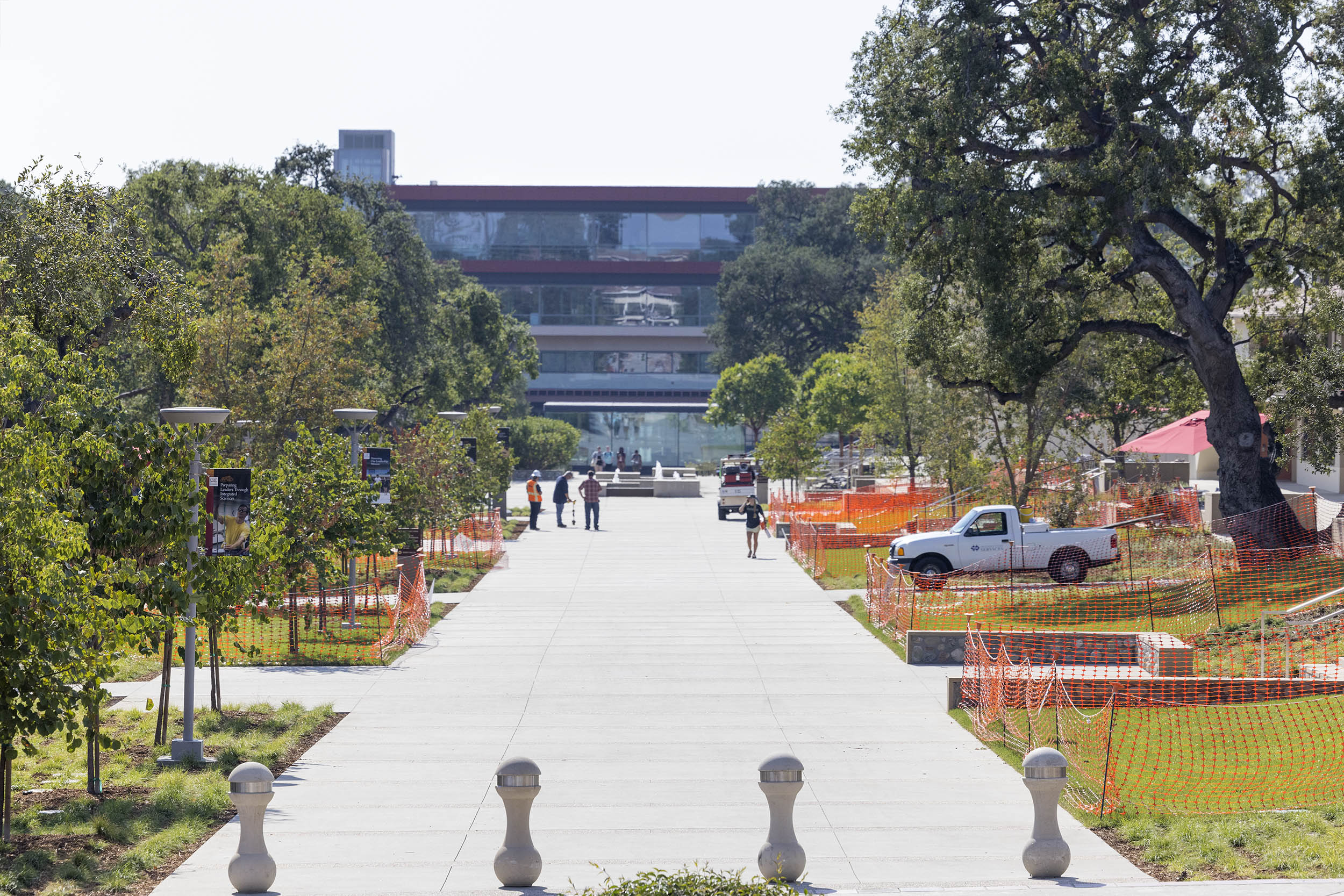 As MaryKate Jacobs, assistant dean of student engagement, prepared for new and returning students to arrive on campus, she noted that the summer's construction has resulted in "ideal locations for student events, both large and small. I know that students will take the lead in coming up with new ways to take advantage of every nook and cranny on campus."
Designed by Moore Ruble Yudell, the master plan architect for the College's historic campus, these improvements complete the implementation of the 2012 Campus Master Plan's vision for renewing and enhancing the hardscape and landscape throughout campus.
Here are some of the projects, designed to enhance how members of the CMC community experience campus life: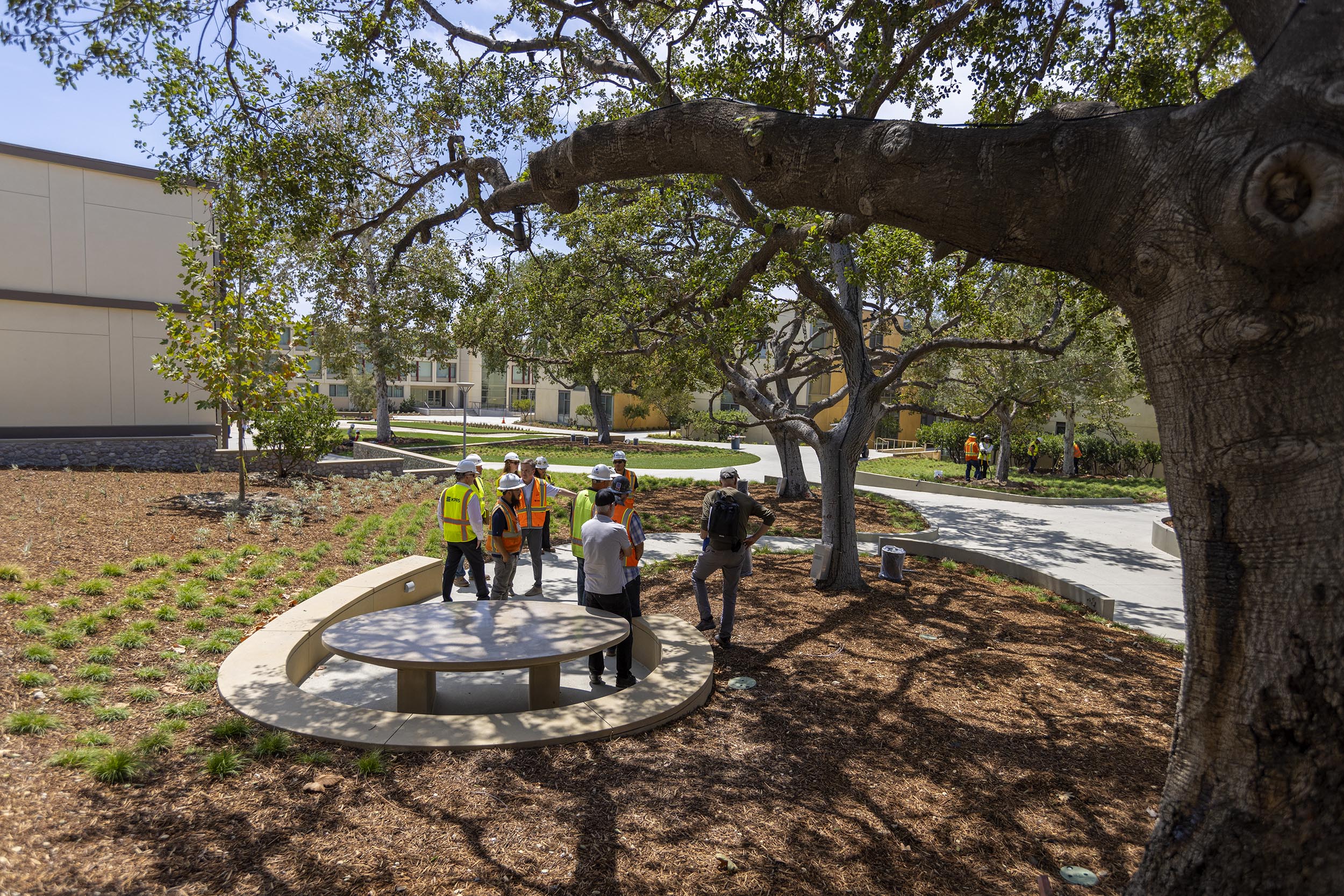 Contiguous pedestrian pathways now extend across campus, ensuring accessibility and encouraging the "social collisions" that are central to the CMC culture;
New student "porch" areas ideal for studying and hanging out, are now in front of residence halls, Appleby, Green, Wohlford, and Boswell;
The renaming of Claremont Hall to Valach Hall, in honor of Kenneth J. Valach '82, where Janie's Kitchen (named in honor of Jane Valach '82) was already a favorite feature;
A variety of seating areas with easily accessible electrical outlets for charging phones and laptops, useful as spaces for small group meetings, or individual workspaces;
The planting of eye-appealing, water-conserving and climate-appropriate landscaping;
Appropriate nighttime LED lighting;
Additional bike and skateboard racks;
A remarkable glass sculpture by acclaimed artist Pae White SCR '85 to be installed this fall in the Mid Quad, the latest installation of public art pieces at CMC, which also includes the whimsical red benches designed by the Danish artist Jeppe Hein, now outside Adams Hall.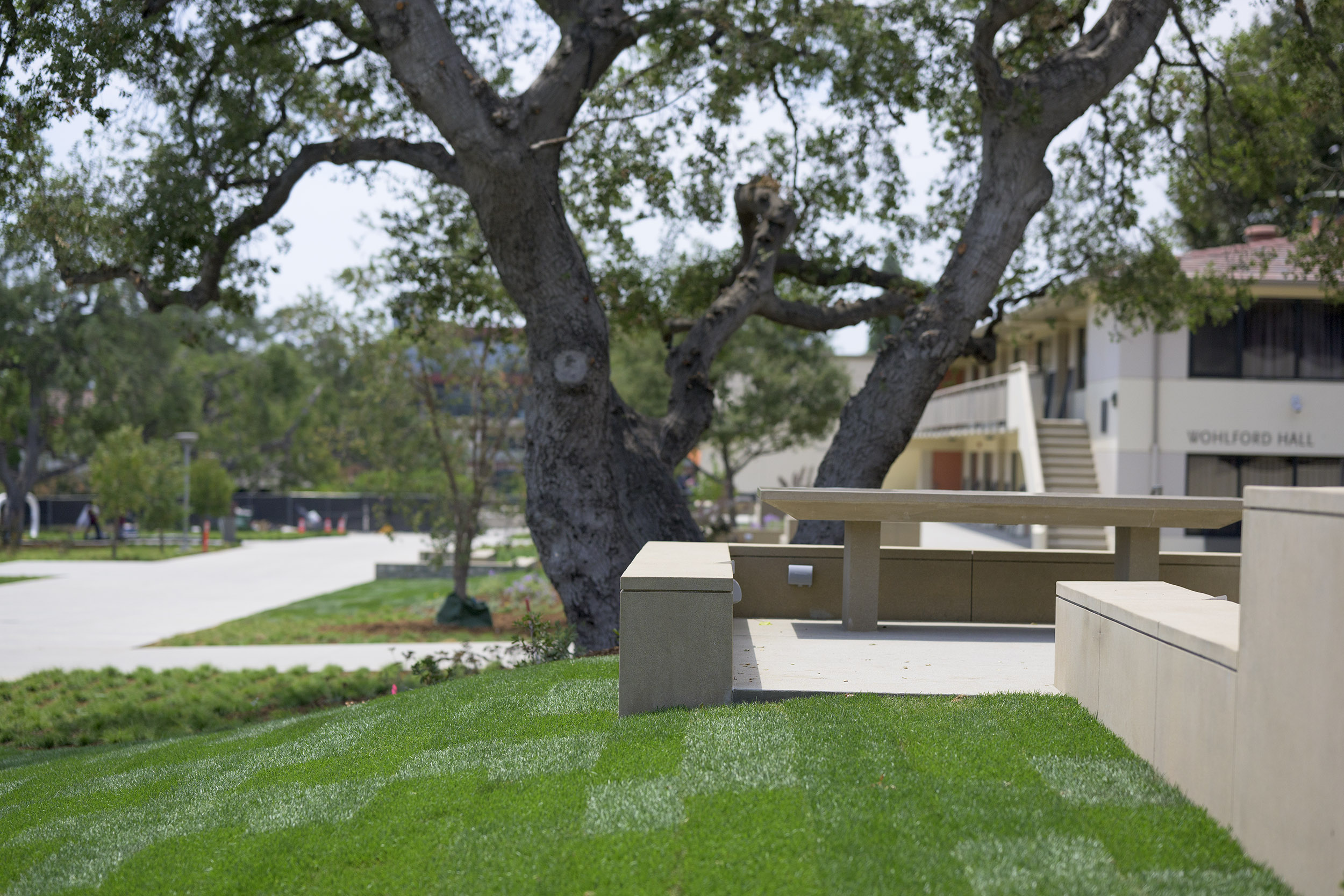 Over the summer, CMC staff were eager for the "big reveal," as the start of fall semester grew closer.
"We're really optimizing our outdoor spaces, creating a cool atmosphere around the campus," said Jennifer Guyett, senior assistant dean of students for residential life and student engagement. "I'm excited to see the students' reactions to it as they walk the space and see how it flows."
 
Contact
Office of Strategic Communications & Marketing
400 N. Claremont Blvd.
Claremont, CA 91711
Phone: (909) 621-8099
Email: communications@cmc.edu

Media inquiries: David Eastburn
Phone (O): (909) 607-7377
Phone (C): (808) 312-8554
Email: deastburn@cmc.edu