CMC welcomes new faculty members and coaches for academic year 2023-24
At the beginning of each academic year, we announce and welcome the faculty members and coaches joining the Claremont McKenna College community. Read these brief biographies to learn their fields of expertise and academic backgrounds.
---
New Assistant Professors
Daniel Firoozi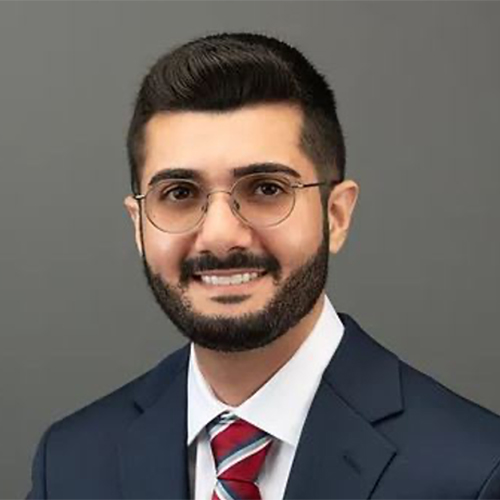 Daniel Firoozi joins the Robert Day School of Economics and Finance as an assistant professor of Economics. His work uses methods like field experiments and regression discontinuity designs to study questions about education, political economy, and discrimination. His research has been published in The Review of Economics and Statistics and The Economics of Education Review and has been covered by Forbes, The Wall Street Journal, and The Boston Globe. He earned a BA in Economics from UC San Diego and a PhD in Economics from UC Irvine.
Radhika Koul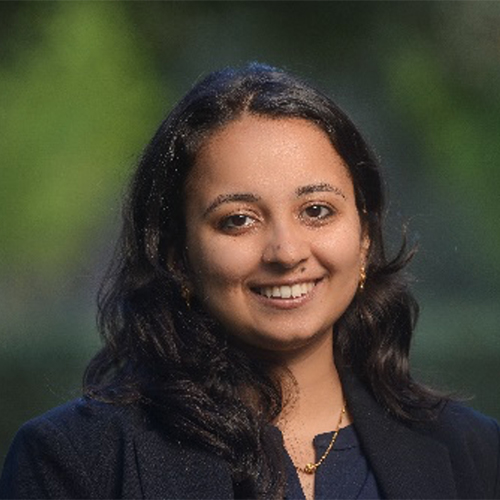 Radhika Koul joins the Literature department as an assistant professor of Literature and Mellon Emerging Scholar. She comes to Claremont from Stanford University, where she was a Next Generation Scholars Fellow and a Dissertation Prize Fellow at the Stanford Humanities Center, 2021-2023. Koul's research and teaching probe the way literature and philosophy from South Asia emerge into conversations governed by an implicit Western logic: whether cognitive aesthetics, literary criticism, or education itself. To that end, she is working on a book, Re-cognitions: Spectating Theater, Self and World in Medieval Kashmir and Early Modern Europe. Much of Koul's recent work has been interdisciplinary, straddling contemporary research in neuroscience and artificial intelligence with the age-old study of how literature works on the human mind. In 2022-23, she was a Graduate Fellow with the Stanford Institute for Human-Centered Artificial Intelligence (HAI). Koul earned her BA in Literature from Yale and two graduate degrees from Stanford: a PhD in Comparative Literature and an MS in Symbolic Systems (cognitive science).
Jean-Pierre Murray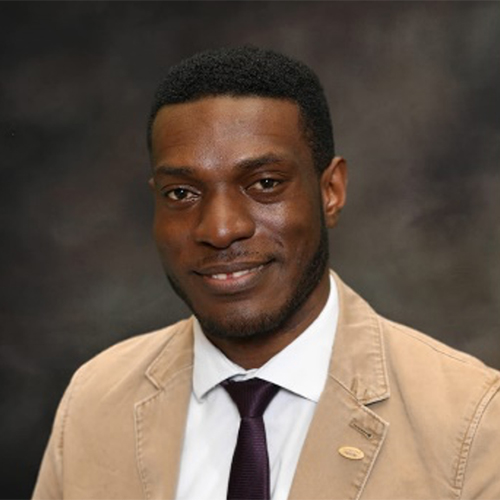 Jean-Pierre Murray joins the Government (IR) department as an assistant professor of Government. His research and teaching interests include critical security studies, migration, human trafficking, Latin America and the Caribbean, global and regional governance, international organizations, and international law. His current research focuses on the securitization of South-South migration in the Latin America and Caribbean region. It explores the roles of elite political actors, civil society organizations, and intergovernmental organizations in constructing or contesting narratives and frames about migration and migrants as national security threats, and the corresponding security-based policy responses. Murray earned dual BA/MA degrees from the University of the West Indies, Université des Antilles, and Sciences Po Bordeaux. He earned his PhD from UMass Boston.
Cesar Vargas Nuñez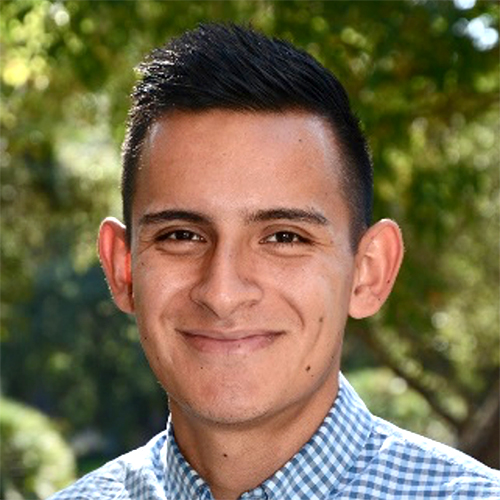 Cesar Vargas Nuñez joins the Government department as an assistant professor of Government in July 2024. His research focuses on the causes and effects of the welfare exclusion of vulnerable communities. Specifically, he focuses on understanding the consequences of healthcare exclusion and the factors that shape public attitudes toward providing welfare to undocumented immigrants. The results of his research agenda contribute to our understanding of partisan attitudes, political ideology, public health, political behavior, and inequality. His research has received support from the Fulbright Spain Commission; the National Academies of Sciences, Engineering, and Medicine (Ford Dissertation Fellowship); and the National Institutes of Health (NIH). He earned a BA in Political Science from Pitzer College and a PhD in Political Science from Stanford University.
Sarah Robinson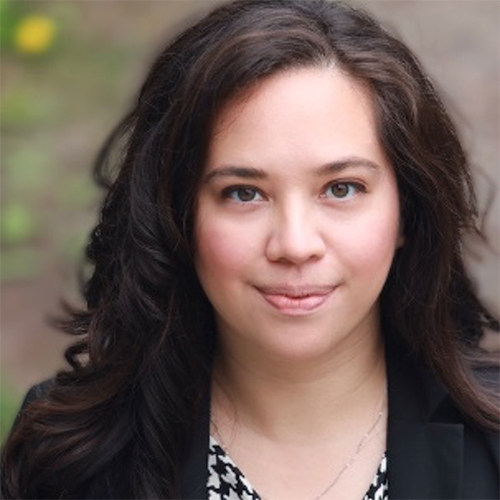 Sarah Robinson '13 joins the Robert Day School of Economics and Finance as an assistant professor of Economics. Her research is primarily focused in health economics and public economics, where she uses empirical methods to study the impact of policy on individuals and firms. She is particularly interested in how firms make decisions about the health insurance they offer to workers, as well as tax policy at the state level. Robinson's research has been supported by the National Institute on Aging through a fellowship at the National Bureau of Economic Research, and her research recently appeared in the Journal of Public Economics. She earned a BA in Philosophy, Politics, and Economics from Claremont McKenna College and a PhD in Economics from UC Santa Barbara.
Evan Rosenman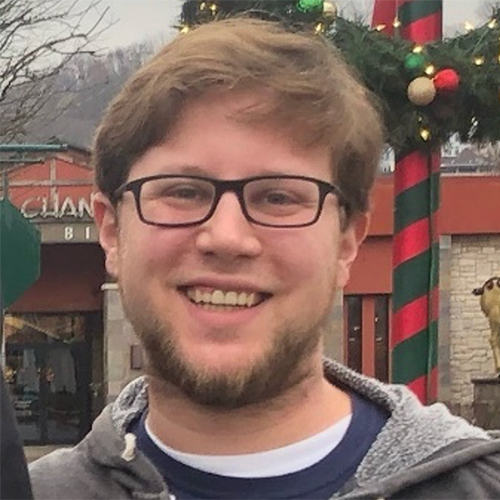 Evan Rosenman joins the Mathematical Sciences department as an assistant professor of Mathematics. A statistician by training, his research focuses primarily on problems in data science and causal inference, with applications to political science and public health. He is particularly intrigued by problems involving hybridizing observational and experimental data to better estimate causal effects, and by applications in modern electioneering, such as ecological inference and prediction calibration. He earned his PhD in Statistics from Stanford University and completed a postdoctoral fellowship at the Harvard Data Science Initiative.
---
New Associate Professors
Paul Nerenberg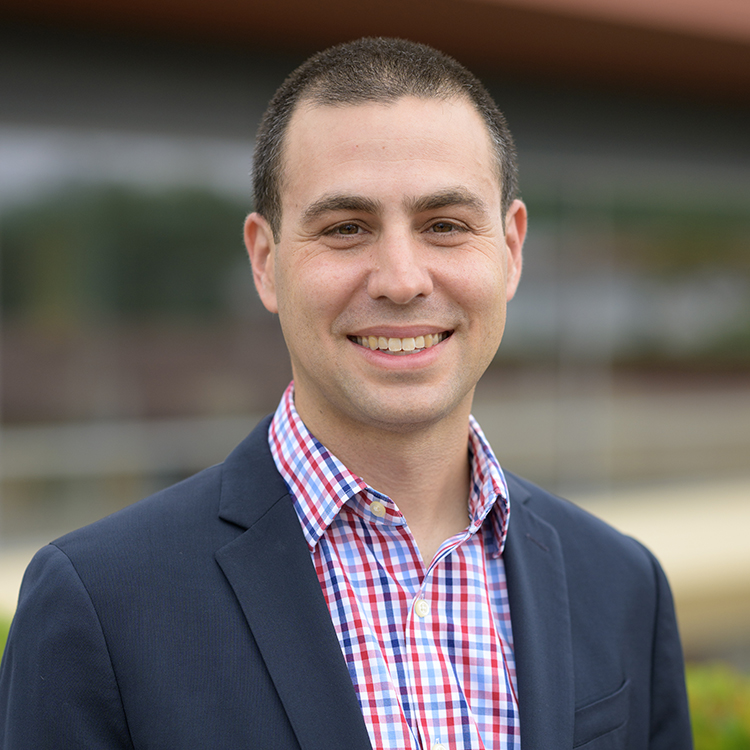 Paul Nerenberg joins the Kravis Department of Integrated Sciences as an associate professor of Integrated Sciences: Computational Science. His research involves the use of physics-based simulation methods and machine learning methods to study the structure and interactions of molecular systems, particularly those of interest to biology and medicine. He also uses statistics, machine learning, and mathematical modeling to tackle other problems in a variety of scientific fields. His work has been funded by the National Science Foundation and the National Aeronautics and Space Administration.
Lars Schmitz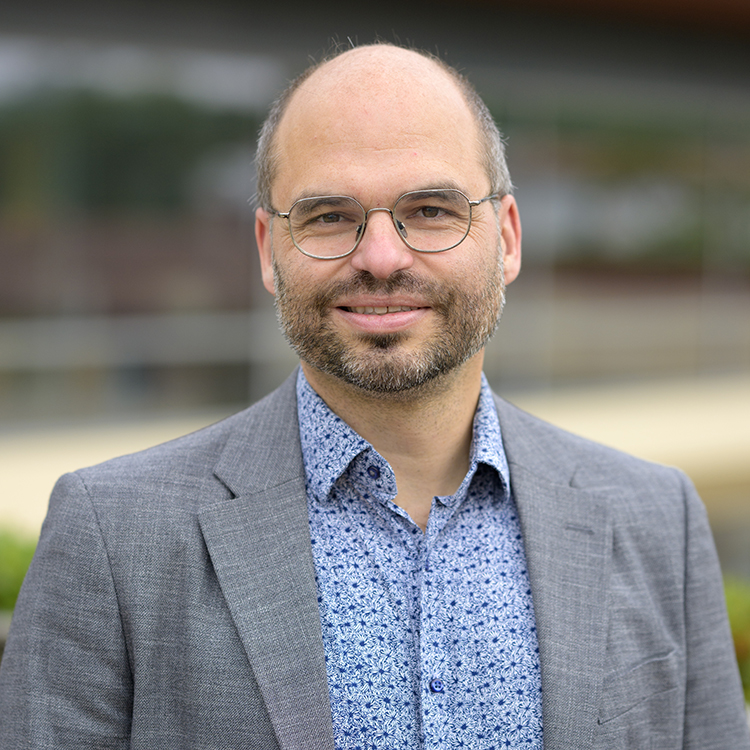 Lars Schmitz joins the Kravis Department of Integrated Sciences as an associate professor of Integrated Sciences: Biology. His research explores how the interactions between life and the environment shape the evolution of diversity. Schmitz integrates data from living and extinct species to investigate questions such as how vision evolved in the context of different light regimes. His work spans several levels of biological organization and relies on ecomechanical modeling and phylogenetic comparative methods. All projects, many of which are in collaboration with the Natural History Museum of Los Angeles County, where Schmitz is a research associate in the Dinosaur Institute, are well-suited for student researchers. (Learn more about Professor Schmitz.)
---
New Full Professors
Nicholas Buccola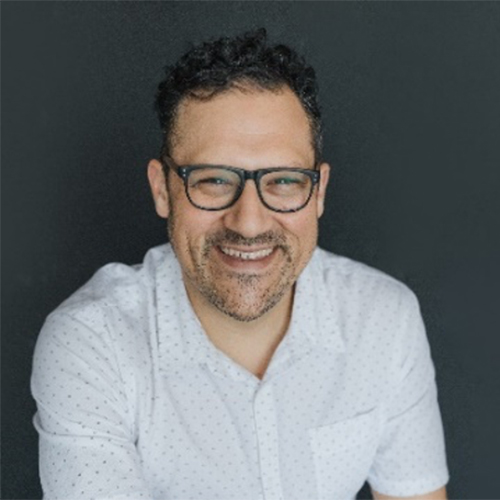 Nicholas Buccola joins the Government department as a professor of Government. His teaching and research are in the area of American political thought. He is the author of The Fire Is Upon Us: James Baldwin, William F. Buckley Jr., and the Debate over Race in America and The Political Thought of Frederick Douglass: In Pursuit of American Liberty. He is the editor of The Essential Douglass: Writings and Speeches and Abraham Lincoln and Liberal Democracy. His scholarly essays have appeared in a wide range of academic journals, including The Review of Politics and American Political Thought. His public intellectual work has appeared in The New York Times, Salon, and Dissent. He is currently completing a monograph on the idea of freedom in the civil rights and conservative movements, and co-editing The Princeton History of American Political Thought.
Ioannis Evrigenis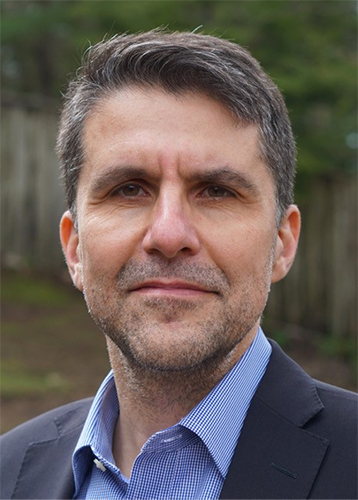 Ioannis (Yannis) Evrigenis joins the Government department as a professor of Government. His research centers on natural law and rights, psychology, rhetoric, and sovereignty in the history of political thought. He is the author of Images of Anarchy: The Rhetoric and Science in Hobbes's State of Nature (2014) and of articles and chapters on a wide range of issues and thinkers in political theory, and co-editor of Johann Gottfried Herder's Another Philosophy of History and Selected Political Writings (2004). Evrigenis received the Delba Winthrop Award for Excellence in Political Science for his book Fear of Enemies and Collective Action (2008), as well as the RSA/TCP Article Prize for Digital Renaissance Research, from the Renaissance Society of America, for his article "Digital Tools and the History of Political Thought: The Case of Jean Bodin." He is working on a new translation of Bodin's Six Books on the Commonwealth. Evrigenis holds a BA from Grinnell College, an MSc from the London School of Economics and Political Science, and AM and PhD degrees from Harvard University. His doctoral dissertation was awarded the Herrnstein Prize. He has received grants and fellowships from Fulbright, Princeton's University Center for Human Values, the National Endowment for the Humanities, the American Philosophical Society, the Alexander S. Onassis Public Benefit Foundation, the Harry Frank Guggenheim Foundation, and the Earhart Foundation, among others, as well as five Certificates of Distinction in Teaching from Harvard University's Derek Bok Center for Teaching and Learning.
Jason Keller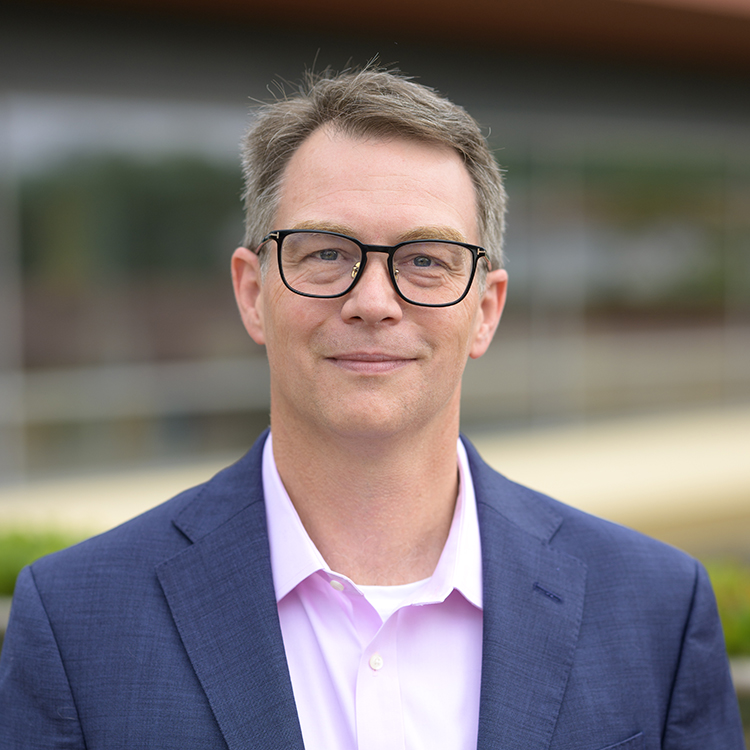 Jason Keller joins the Kravis Department of Integrated Sciences as a professor of Integrated Sciences: Ecology. An ecosystem ecologist, his research has explored the links between wetlands and climate change in systems ranging from permafrost wetlands in Alaska to coastal salt marshes in southern California. Ongoing projects, funded by the National Science Foundation, investigate microbial organic matter reduction, a novel process where soil microbes "breathe" organic compounds in place of oxygen in flooded wetland soils. Undergraduate collaborators in his research team have shown that this process is a key control of greenhouse gas production in northern peatlands, with important implications for understanding ecosystem-climate feedbacks in a changing world.
Branwen Williams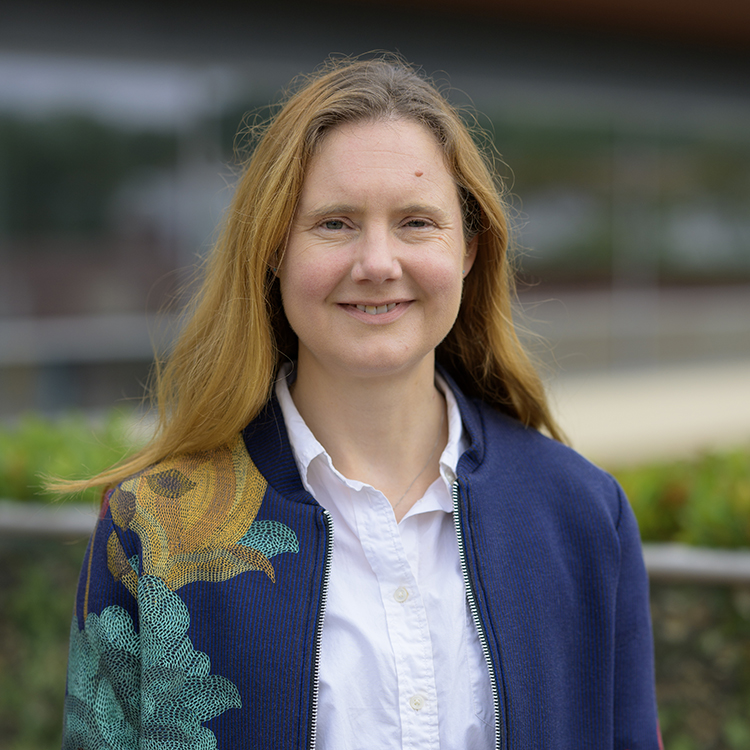 Branwen Williams joins the Kravis Department of Integrated Sciences as the George R. Roberts Professor of Integrated Sciences: Environmental Science. She also starts as the director of the Roberts Environmental Center. Her work seeks to understand the human contribution to environmental change, particularly our changing climate. She does this by measuring environmental properties that are archived into natural materials such as corals and algae. From these records, she probes the mechanisms—including human activities—that cause our environment to change so that we can determine the implications of these changes in the future. Since many regions are facing negative impacts from climate change, she works with communities to help build resilience. Williams has published in top journals including Science and Nature Communications. She is funded by the National Science Foundation and the National Oceanic and Atmospheric Administration and is a National Geographic Explorer.
Shibu Yooseph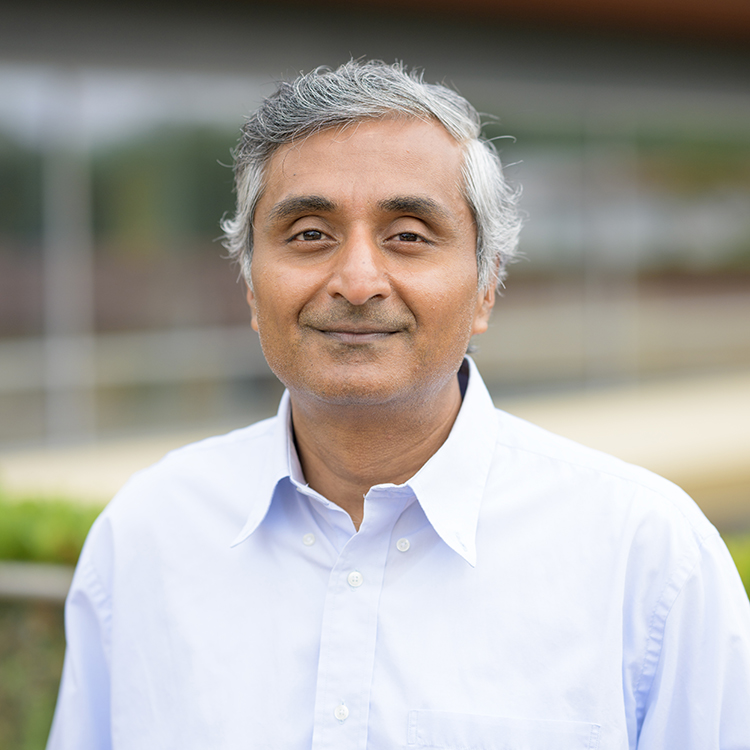 Shibu Yooseph joins the Kravis Department of Integrated Sciences as a professor of Integrated Sciences: Computational Biology and Bioinformatics. His research focuses on the design and development of efficient algorithms for large-scale biological data analysis. His research is interdisciplinary in nature, involving the fields of computing, genomics, microbiology, and environmental and biomedical sciences. His current research includes developing novel computational paradigms to elucidate mechanisms of microbial interactions with their environment and host, in the context of understanding various human diseases. Over the years, his research has been funded by grants from federal agencies, including the National Science Foundation and the National Institutes of Health. Yooseph has been part of several seminal genome projects, including the Human Genome Project, the Mouse Genome Project, the Sorcerer II Global Ocean Sampling Expedition, and the Human Microbiome Project. Prior to joining KDIS, he was a professor in the Department of Computer Science at the University of Central Florida (2016-23), where he was also the lead for the Genomics and Bioinformatics Cluster, an interdisciplinary research initiative. In addition, he has also worked in the biotech sector and in nonprofit research institutions, having previously held joint appointments at the J. Craig Venter Institute as professor of Informatics, and at Human Longevity Inc. as senior director of Bioinformatics and Microbiome lead. He is also on the Board of Reviewing Editors for PNAS Nexus and on the editorial board for Microbiome. Yooseph earned his PhD in Computer and Information Science from the University of Pennsylvania.
---
New Coach
Edward Cartee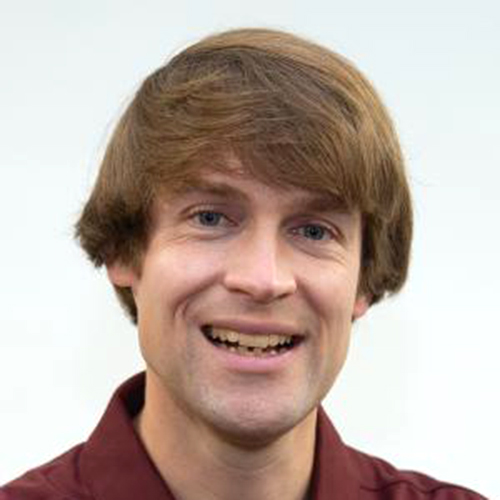 Edward Cartee joins the Physical Education department as an assistant professor of Physical Education and Head Men's Soccer coach. Cartee spent the last decade as an assistant coach with Division III Trinity University in San Antonio, Texas, helping the Tigers achieve an .842 winning percentage during his tenure. Over his 11 seasons, the team recorded 10 conference championships and 10 NCAA Tournament berths, advancing to the sectionals (Sweet Sixteen) six times and the quarterfinals three. Cartee is a summa cum laude graduate of Trinity with a triple major in history, Chinese, and Spanish. He earned ESPN Academic All-America distinction as a senior, and he went on to attend National Taiwan Normal University with a Ministry of Education Huayu Enrichment Scholarship, participating in the university's postgraduate language immersion program.
---
New Postdoctoral Fellows/Visiting Assistant Professors
Reginald Anderson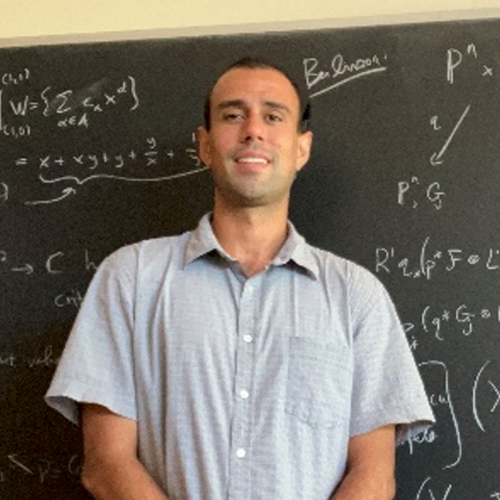 Reginald Anderson joins the Mathematical Sciences department as a postdoctoral scholar and visiting assistant professor. He studies derived algebraic geometry (category theory, homological algebra), and his research background focuses on derived categories of smooth toric varieties and toric Deligne-Mumford stacks, which are global quotients of smooth toric varieties by finite abelian groups. His dissertation developed a cellular resolution of the diagonal for toric D-M stacks, and his current research project focuses on implications of this resolution of the diagonal for (strong, full) exceptional collections of line bundles on toric D-M stacks while using computer-aided computation. His long-term research interests include symplectic geometry, homological mirror symmetry, and intersection theory and deformation theory within the setting of derived algebraic geometry.
Laura Dannhäuser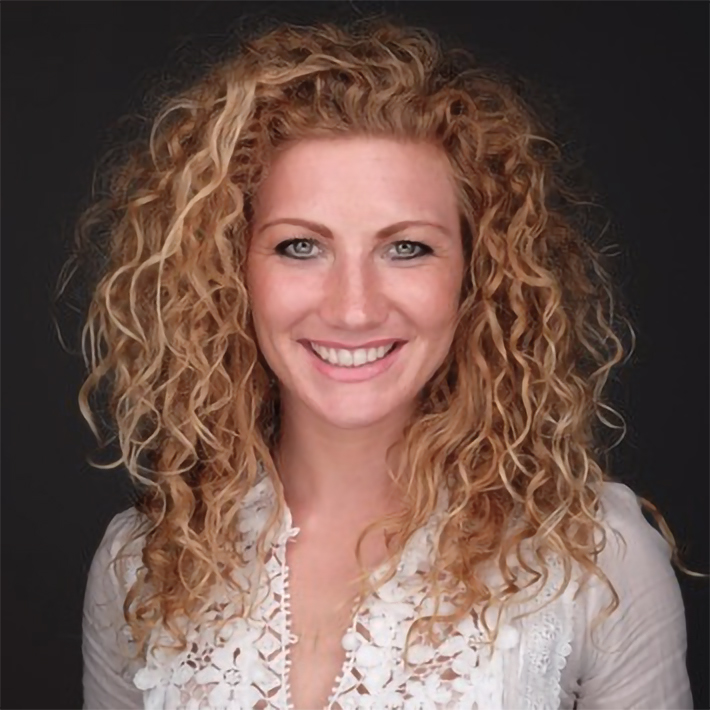 Laura Dannhäuser joins the Kravis Leadership Institute as a postdoctoral fellow and a visiting assistant professor of Leadership. Her research background and interests lie in the realm of leadership, with a focus on leader development, authenticity, identity work, coaching, and peak performance. Dannhäuser earned her BSc in Sports and Performance from the German Sport University Cologne, followed by an MA in International Human Resource Management from the Business School of Newcastle University, U.K. While earning her PhD in Positive Organizational Psychology at Claremont Graduate University, she worked as a leadership coach and director of coaching certification for LeAD Labs, making significant contributions to the development of aspiring leaders. Moreover, she contributed to the Accenture Talent Innovation Lab, leaving her mark as a consultant and project manager. As a co-facilitator at Harvey Mudd College, she played a vital role in a transformative student-centered leadership and interpersonal dynamics class. Currently, her research revolves around the concept of dynamic authenticity in leadership and the significance of authenticity in leader development.
Yosef Washington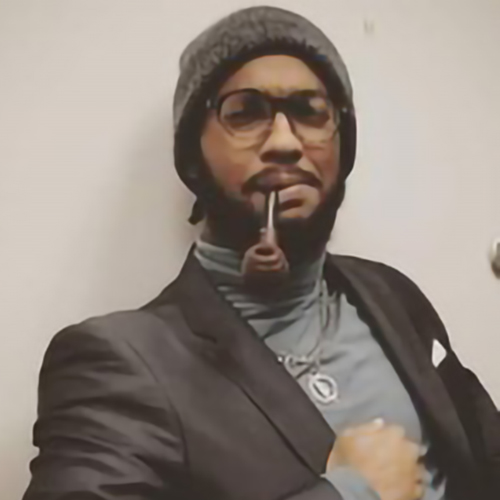 Yosef Washington joins the Philosophy department as a postdoctoral fellow of Philosophy and a visiting assistant professor of Philosophy. His areas of focus are the philosophy of race and philosophy of social science. His research focuses on the way "metaphysical" concepts like "existence," "persistence," and "identity" inform not only our thinking in both the natural and social sciences, but also our normative thinking about justice and moral and political obligation. Recently, this work has looked at how the various conceptions of "race" that populate our thinking across various social and academic domains are founded on strong metaphysical grounds. During his PhD studies, Washington worked in local high schools and middle schools as part of Penn's Philosophy for the Young Project.
---
New Full-Time Visiting Faculty
Benyamin Ahmadnia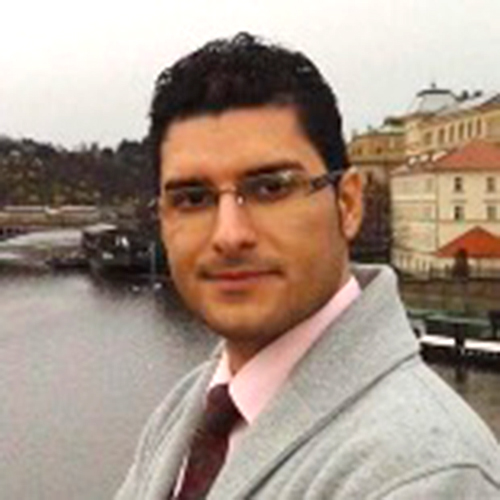 Benyamin Ahmadnia joins the Mathematical Sciences department as a Visiting Assistant Professor of Computer Science. He received his PhD from Autonomous University of Barcelona (Spain) in 2017. His main research interests are Artificial Intelligence, Natural Language Processing, and Machine Translation.
Kevin Busch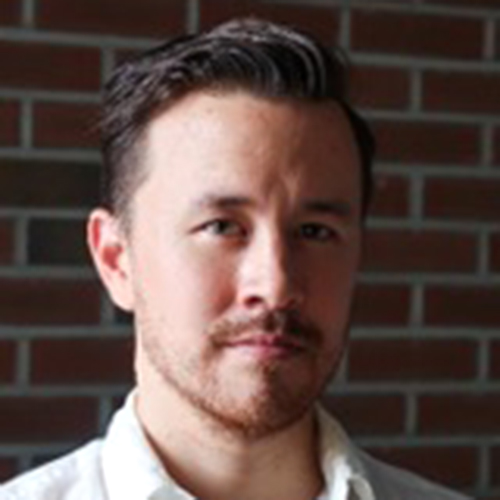 Kevin Busch joins the Philosophy department as a visiting assistant professor of Philosophy. He is interested in classical and contemporary debates on the fundamental nature of reality, and particularly of the mind. Until now, Busch has worked on the disagreement between Enlightenment philosophers David Hume and Immanuel Kant over whether we can think or know of substances and causal powers. In the longer term, Busch aims to draw on Hume's and Kant's metaphysics to explain our inductive knowledge, the compatibility of free will with determinism, and phenomenal consciousness.
Tanner Moore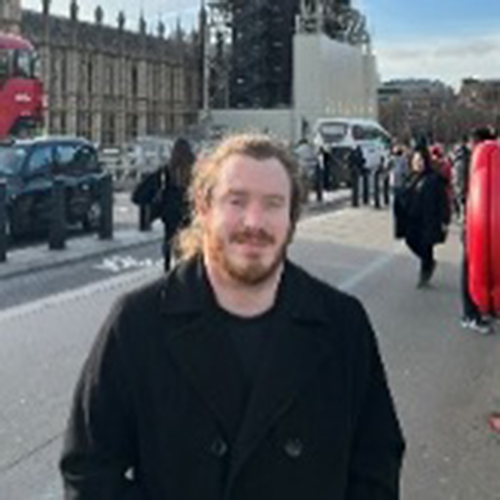 Tanner Moore joins the Religious Studies department as a visiting assistant professor of Religious Studies. He specializes in Stuart England, with a particular focus on the Church of England and medicine and disease during the Restoration. Utilizing new trends in the digital humanities, Moore's research seeks to develop new ways to determine the authorship of anonymous publications during the context of the church in an age of danger.
---
New Part-Time Visiting Faculty
Brian Bullard '91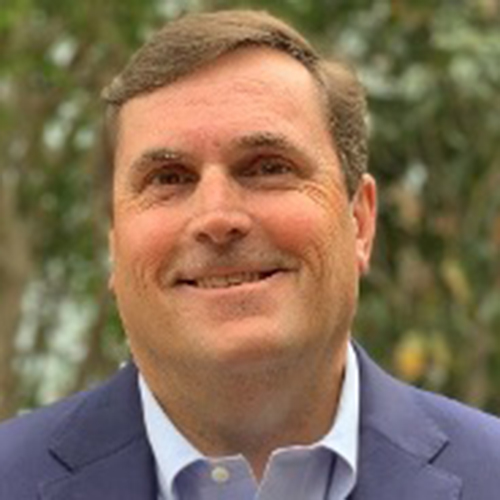 Brian Bullard '91 joins the Robert Day School of Economics and Finance as a visiting lecturer of Economics (Accounting). He has spent the majority of his career as a senior executive in the asset management industry focused on global operations, regulatory governance, compliance, and finance. His experience extends across accounting and finance operations, technology operations and initiatives, valuation and counterparty risk, business continuity, regulatory structure, and board relationships and management. Earlier in his career, he was the Chief Accountant for the Division of Investment Management at the U.S. Securities and Exchange Commission focused on regulatory policy and enforcement for registrants and auditors of mutual funds and investment advisors. He began his career in public accounting. An alumnus of CMC, he is particularly interested in sharing his corporate experience with CMC students to prepare them for careers after CMC, the way others did for him when he was a CMC student.
Neil Clarke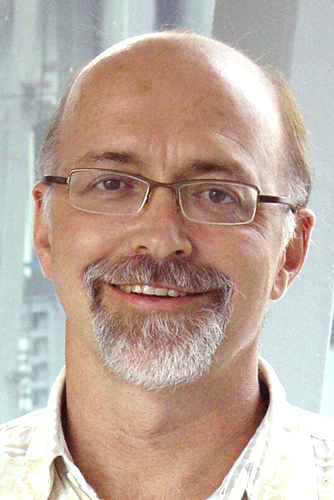 Neil Clarke joins the Kravis Department of Integrated Sciences as a Visiting William F. Podlich Distinguished Fellow in January 2024. He is an Associate Professor of Life Sciences at Yale-NUS College and was previously an Associate Professor of Biophysics and Biophysical Chemistry at the Johns Hopkins University School of Medicine. He earned his BS in Molecular Biophysics and Biochemistry from Yale University and his PhD in Biology from the Massachusetts Institute of Technology. His current interests are in the genomics and physiology of green algae. His work is motivated by the potential for algae to be used as 'green' feedstocks for fuels and chemicals. Clarke's work has been published in Nature, Scientific Reports, and Molecular Systems Biology, among other journals.
Emily Kan '15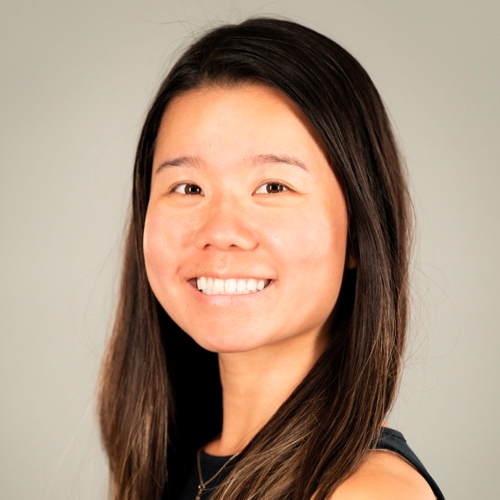 Emily Kan '15 joins the Psychological Science department in January 2024 as a visiting assistant professor of Psychology. Her research focuses on adolescent and young adult substance use within the context of the juvenile and criminal justice systems. She has been a part of multi-site, multi-year longitudinal studies examining youth who have had contact with the justice system, as well as clinical trials examining the efficacy of different pharmacological and telemedicine approaches to treating opioid use disorder. She earned her BA in Science Management from Claremont McKenna College and her PhD in Developmental Psychology from the University of California, Irvine.
Jessica Laser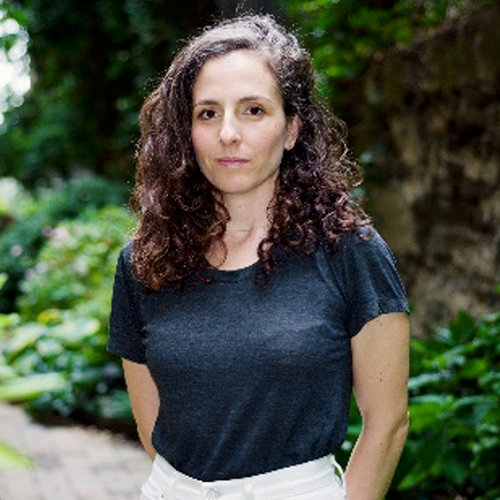 Jessica Laser joins the Literature department in January 2024 as a visiting assistant professor of Literature. She is the author of the poetry collections Sergei Kuzmich from All Sides and Planet Drill. A graduate of the Iowa Writers' Workshop, she is completing a PhD in English at the University of California, Berkeley, where her research focuses on poetry, poetics, and the pedagogy of creative writing. Laser's poems have appeared most recently in The Drift and The Paris Review, where she published an extended acrostic exploring Christianity from an outsider's perspective and a narrative poem about teenage love.
Seth Lerer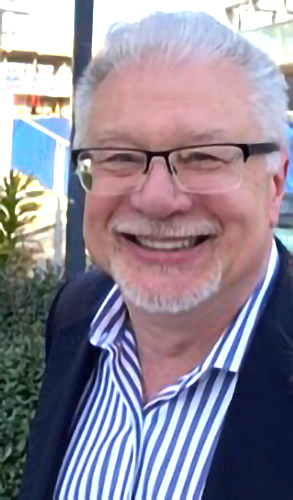 Seth Lerer joins the Literature department as a visiting professor of Literature in January 2024. In a career of over 40 years, he has taught at Princeton University, Stanford University, and the University of California, San Diego, where he also served as Dean of Arts and Humanities. Lerer has lectured and published widely on Medieval and Renaissance literature, the history of the English language, children's literature, and literary and cultural criticism. Among his published books are Children's Literature: A Reader's History from Aesop to Harry Potter (Chicago, 2008), which won the National Book Critics Circle Award and the Truman Capote Prize in Criticism; Inventing English: A Portable History of the Language (revised edition, Columbia 2015); and the memoir, Prospero's Son (Chicago, 2013). His latest book, Introducing the History of the English Language, will appear from Routledge in 2024. His current interests include the ways in which generational change affects language and the relationships between literary and linguistic history.
Paul Christopher Manuel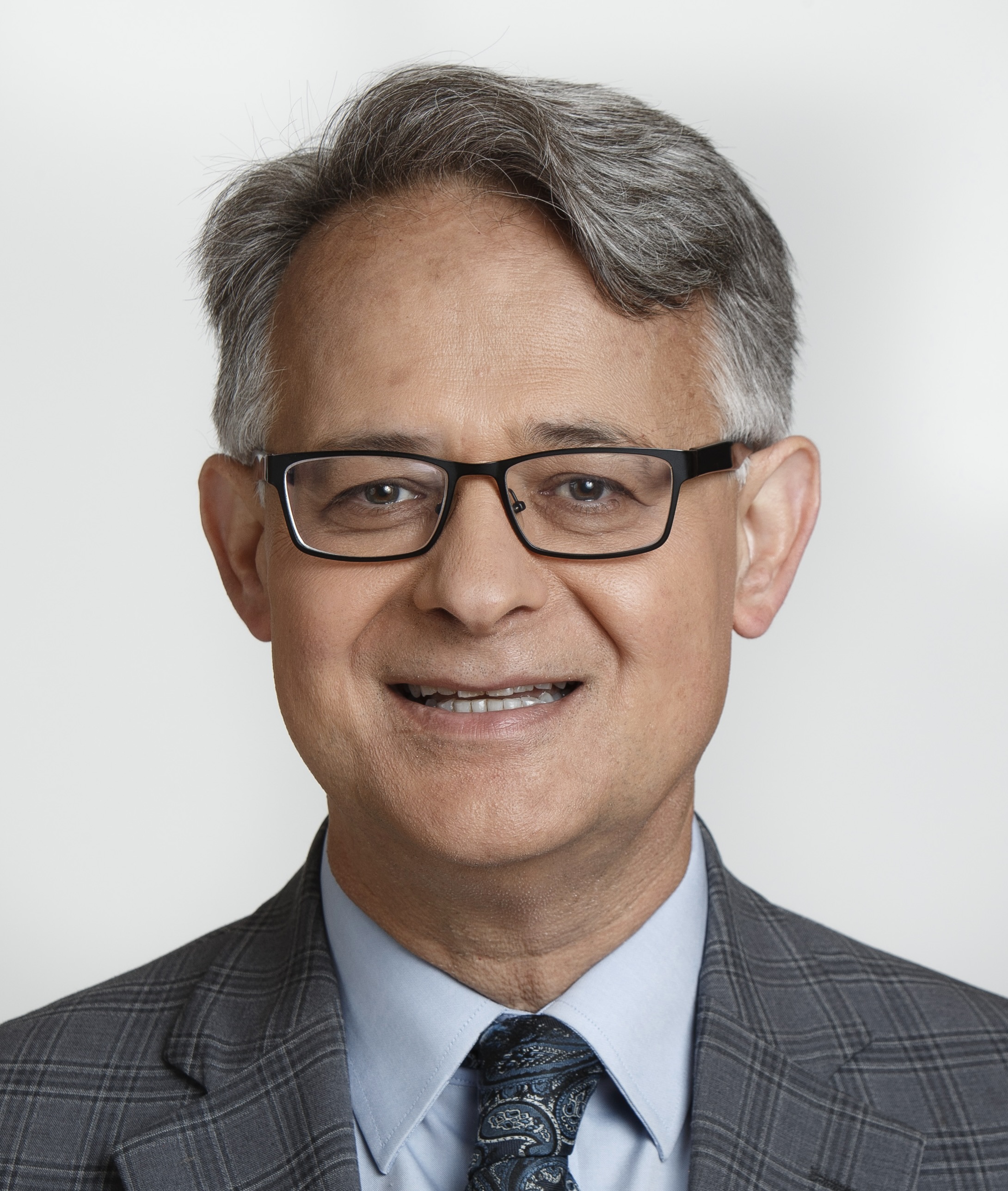 Paul Christopher Manuel is a visiting professor of Government in CMC's Washington Program. He is a research fellow at the Berkley Center for Religion, Peace and World Affairs at Georgetown University and a local affiliate of the Minda de Gunzburg Center for European Studies at Harvard University. At Georgetown, he is also an affiliated professor in both the Department of Government and the McCourt School of Public Policy. Manuel's scholarship has contributed to the democratization of literature in Portugal, with a focus on religion and politics. The Portuguese Commission for the 2024 Commemorations of the 50th anniversary of the 25th of April Revolution recognized Manuel's 2019 edited work, Voices of the Revolution: Revisiting the Portuguese Revolution of 25 April 1974 (Toronto: Portuguese Studies Review Monograph Series), as an important contribution to the understanding of the Portuguese revolution and is translating it into Portuguese. His 2023 co-edited work, Faith-Based Organizations and Social Welfare: Associational Life and Religion in Africa and Latin America, is part of the Palgrave Studies in Religion, Politics, and Policy series. Manuel previously served as the director of the leadership program at the School of Public Affairs at American University, as the director of the leadership institute at Mount St. Mary's University in Maryland, and as the executive director of the New Hampshire Institute of Politics at Saint Anselm College. He held tenured full professor positions at both Mount St. Mary's University and at Saint Anselm College, and he was an IR Hurst Professorial Lecturer at American University. Manuel holds a BA and MA from Boston University, an MTS from Boston College, and a PhD in Government from Georgetown University.
Ramkishen Rajan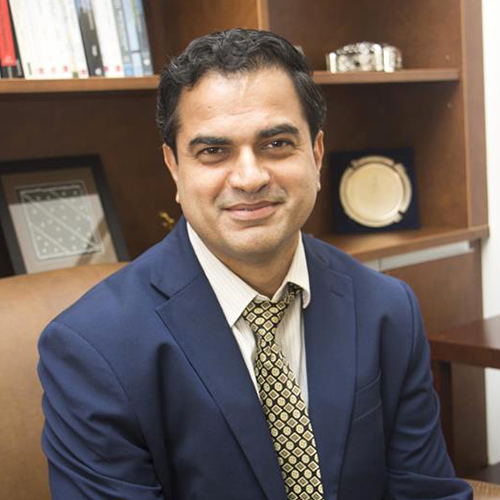 Ramkishen Rajan joins the Robert Day School of Economics and Finance as a Podlich Fellow in July 2024. He is the Yong Pung How Professor at the Lee Kuan Yew School of Public Policy at National University of Singapore, where he also co-chairs the Master in Public Policy program. In addition, since 2003, he has been affiliated with Claremont Graduate University as a Senior Research Fellow. He previously held positions with ESSEC Business School (Asia-Pacific), George Mason University, and the University of Adelaide, Australia. Rajan earned an MA from the University of Michigan, and both an MA and PhD from Claremont Graduate University. He specializes in international finance with particular reference to emerging Asia. He has published numerous books, journal articles, and book chapters, and a number of policy briefs, op-eds, and book reviews on various aspects of international economic policy.
Julie Suh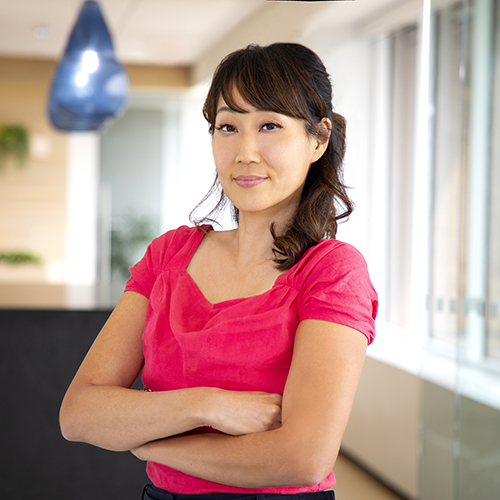 Julie Suh joins the Robert Day School of Economics and Finance as a visiting associate professor of Economics (Accounting). She was previously an associate professor of Clinical Accounting at the University of Southern California, where she won numerous teaching awards and developed new courses on data analytics, financial modeling, and empirical research methods. She is currently a consultant with The Brattle Group, where she serves as an expert in financial accounting. Her expertise includes mergers and acquisitions, financial forensic analysis, and general damages.
Edgar Tellez Foster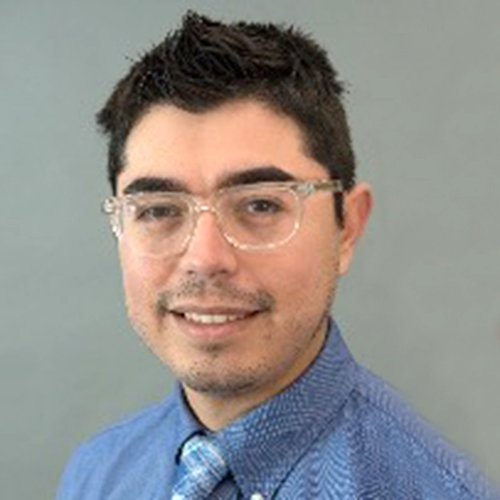 Edgar Tellez Foster joins the Robert Day School of Economics and Finance as a visiting assistant professor of Economics. He is an economist with a particular passion for the environment, currently working as a Water Resources Management and Planning Director for the Chino Basin Watermaster, in addition to his teaching position at the College. As a young boy growing up in a poor area in Mexico City, where water shortages were frequent, he developed an interest in environmental issues. During his teen years, Foster became interested in economics and how people make decisions. He entered the National Autonomous University of Mexico, and his appetite for knowledge on how the economic system relates to environmental problems grew, culminating in his earning a PhD in Environmental and Resource Economics and Policy at the University of California, Riverside. His areas of interest include: groundwater economics, behavioral economics, and experimental economics. Foster's passion for water goes beyond academia; he is an enthusiastic rower, swimmer, and skier.
Noah Warren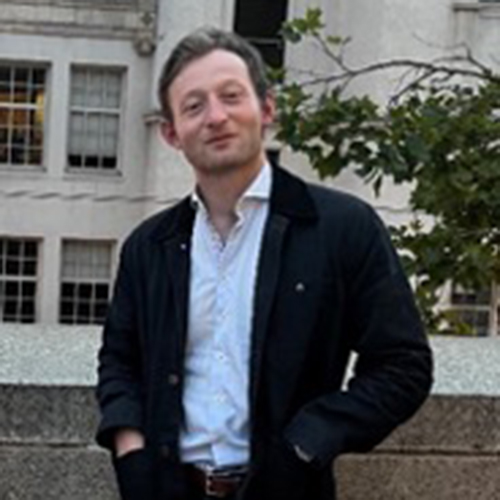 Noah Warren joins the Literature department as a visiting assistant professor of Literature. Warren's teaching interests include constructions of nature in the 19th century, poetry and place, and lyric and narrative time. He is completing his PhD at UC Berkeley; his dissertation centers on the development and the nationalist deployment of the figure of the poet in antebellum American letters. His poetry and criticism appear broadly, and he is the author of The Complete Stories (Copper Canyon, 2021) and The Destroyer in the Glass (Yale UP, 2016), chosen by Carl Phillips for the Yale Series of Younger Poets. His work has been supported by fellowships from Yale University; Stanford University; University of California, Berkeley; the New Literary Project, and the Arts Research Center.
Contact
Office of Strategic Communications & Marketing
400 N. Claremont Blvd.
Claremont, CA 91711
Phone: (909) 621-8099
Email: communications@cmc.edu

Media inquiries: David Eastburn
Phone (O): (909) 607-7377
Phone (C): (808) 312-8554
Email: deastburn@cmc.edu