III. The CMC Strategy Committee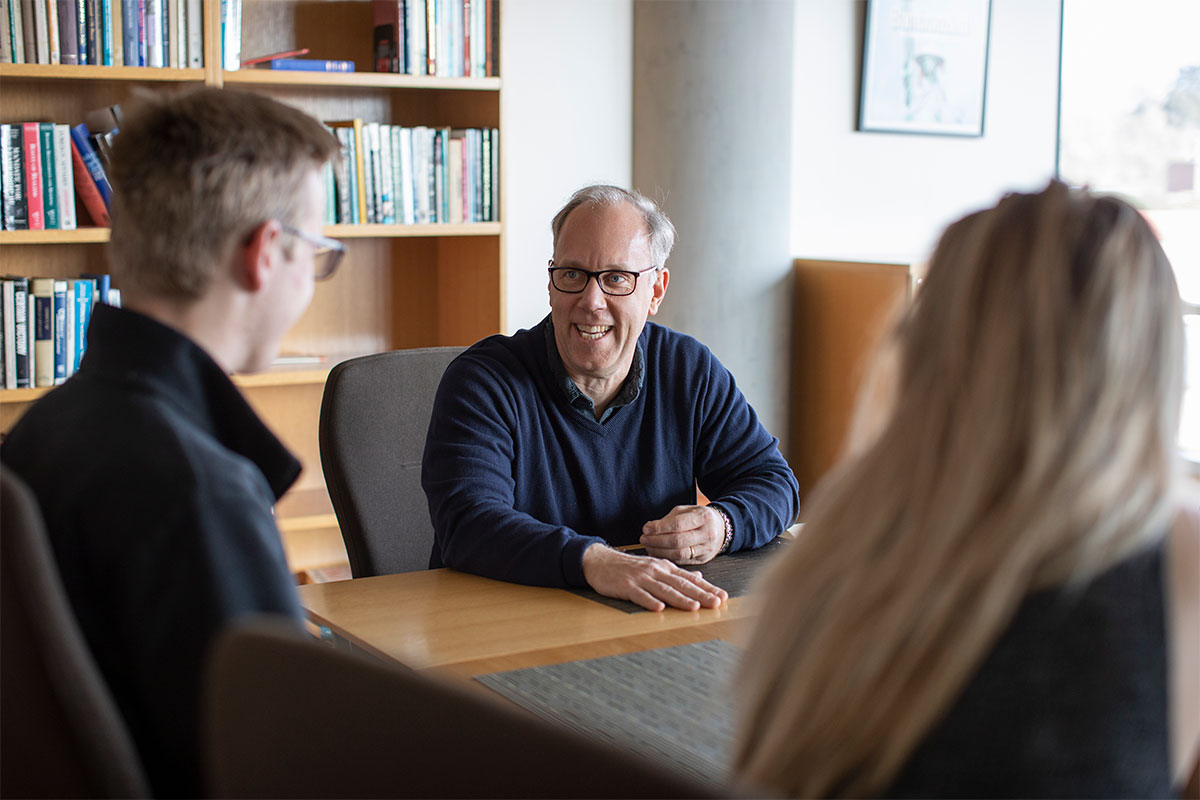 It is within the context of the College's founding vision and mission that the Board of Trustees of Claremont McKenna College established the CMC Strategy Committee (the "Committee") in December 2017. In establishing the Committee, the Board affirmed that:
By virtually any measure, the College is successfully accomplishing its mission; and
The key to the College's success has been its steadfast commitment to its founding vision and focused mission, and that the 2019 CMC Strategy Report should continue to build upon these distinctive commitments.
The Board charged the Committee with the following responsibilities:
Survey the external environment for the College and its students, the state of the College, and the College's institutional priorities to ensure that these priorities are aligned with and reinforce the College's vision and mission; and
Identify the College's most important strategic priorities at this time to extend the trajectory of the College's development as it has been established through the College's prior strategic planning initiatives, including, most recently, the 2002 Strategic Plan.
The Committee conducted several meetings over the course of the Spring 2018 semester and the Fall and Spring semesters of the 2018-19 academic year. In addition to its internal work, the Committee coordinated extensive outreach to the CMC community through several town hall meetings on campus and throughout the country that included discussions with students, faculty, staff, alumni, parents, and the Board of Trustees. With the benefit of this coordinated process of comprehensive and forward-looking self-examination, the Committee worked during the Spring of 2019 to finalize this 2019 CMC Strategy Report, which the Committee will present to the Board of Trustees at its annual meeting on April 26, 2019.
The Committee
E. David Hetz, Board of Trustees (Chair, The CMC Strategy Committee)
Hilary Appel, Podlich Family Professor of Government
Sydney Baffour '20, Student
Sharon Basso, Vice President for Student Affairs
Matthew Bibbens '92, Vice President for Administration & Planning, General Counsel, Secretary of the College
Andrew Busch, Crown Professor of Government and Director of the Rose Institute for State and Local Government
Michelle Chamberlain, Vice President for Advancement & Dean of Student Opportunities, Dean of the Robert Day Scholars Program
Hiram Chodosh, President
A. Steven Crown '74, Board of Trustees
Tina Daniels '93, Board of Trustees
Elyssa Elbaz, '94, Board of Trustees
Patrick Elliott '19, Student
Dianna Graves '98, Assistant Vice President and Dean of Students
Eric Helland P'20, William F. Podlich Professor of Economics
Jennifer Hogan P'19, Parent Network Board
Peter Hong, Associate Vice President of Public Affairs and Communications
Paul Hurley, Edward J. Sexton Professor of Philosophy
Jeffrey Klein '75 P'08 P'11 P'14, Board of Trustees
Shana Levin, Crown Professor of Psychology and Associate Dean of the Faculty
Maya Love '20, Student
Robert Lowe '62, Board of Trustees
Laura Lulejian Klein '92, Alumnus
Susan Matteson King '85 P'18, Board of Trustees
James McElwee '74 P'12, Board of Trustees
Steven McGann '73, Alumnus
Harry McMahon '75 P'08 P'09, Board of Trustees
David Mgrublian '82 P'11, Board of Trustees
Elizabeth Morgan, Registrar and Assistant Vice President for Academic Affairs
Paul Nathan '80, Alumnus
Douglas Peterson '80 P'14 P'15, Board of Trustees
Kimberly Petropoulos, Director of Board Relations (Committee Staff)
Rossi Russell '71, Board of Trustees
Agnes Sanchez, Director of Human Resources
Diana Selig, Kingsley Croul Associate Professor of History
Peter Uvin, Vice President for Academic Affairs, and Dean of the Faculty
Shaw Wagener '81, Board of Trustees
Emily Wiley, Associate Dean of the Faculty and Professor of Biology, Keck Science
Zachary Wong '19, Student
---