V. CMC's Strategic Priorities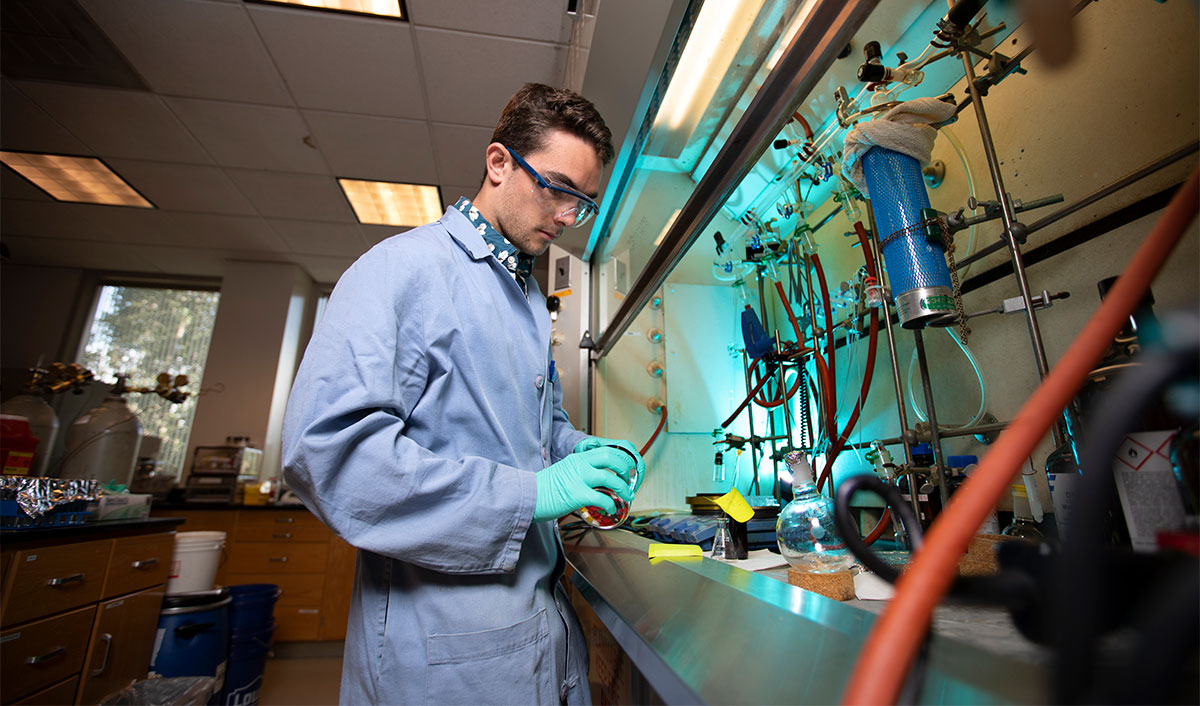 As described in Section III, the Board of Trustees charged the Strategy Committee with identifying the College's most important priorities at this time to extend the trajectory of the College's development as it has been established through the College's prior strategic planning initiatives, including, most recently, the 2002 Strategic Plan.
To accomplish this task, the Committee conducted a broad survey of the external environment for the College and its students, the state of the College, and the College's current opportunities and challenges. Through this process, the Committee identified one foundational strategic priority, and two essential, forward-looking strategic priorities.
The Committee recommends that the College's foundational strategic priority should be to:
Reinforce CMC's Commitment to its Founding Vision and Mission
The Committee believes that CMC's distinctive model for undergraduate education continues to provide the most effective approach to educating students for thoughtful and productive lives and that the College must continually reinvest in ways to make this model even more effective and successful.
To execute this foundational priority, the Committee also identified two critical strategic priorities for the College to address during the next 5–10 years:
Strengthen CMC's Programs in the Sciences, Computer Science, and Data Science
To address significant gaps in faculty resources and facilities that have developed between the sciences and CMC's social sciences and humanities departments; and
To better educate and prepare CMC students for tomorrow's world of affairs.
Expand Student Opportunity
To elevate CMC's efforts to recruit, admit, support, and educate the top, emerging scholar-leaders on the basis of each student's individual merit, potential, and contribution to CMC's mission.
Each of these strategic priorities is discussed in more detail below.
Reinforce CMC's Commitment to its Founding Vision and Mission
CMC's founders believed the most effective model for educating and preparing students for responsible leadership was through a residential liberal arts college that was distinguished by its focused academic programs and its commitments to leadership and research.
Recommendations
Set forth below are selected recommendations for continuing to deepen and broaden the student experience through the liberal arts, leadership, and research within the residential college.
The Liberal Arts
Support faculty in deepening and broadening the intellectual rigor of CMC's academic departments and programs.

Continue to invest in CMC's academic departments, and foremost its programs in economics and government so that each maintains its leadership position in its respective field.
Grow innovation within the curriculum.
Prioritize and invest in faculty recruitment, supporting diverse course materials and pedagogies, and co-teaching across differences in both perspective and expertise (e.g. The Mellon Grant).
Continue to expand diversity of viewpoints, backgrounds, and life experiences of faculty and students.

Provide greater resources to develop advanced literary and quantitative capabilities.

The Center for Writing and Public Discourse
Quantitative Computing Lab

Continue to strengthen the College's global and off-campus education opportunities, including its programs in Washington D.C. and Silicon Valley.
Responsible Leadership
Structured leadership development programming that focuses on core capabilities and qualities of character for responsible leadership and success.
Research
Enhance CMC's capacity to provide a full array of research opportunities by further strengthening institutes, centers, and labs, and by expanding support for faculty-student research.
The Residential College
Support training in dialogue skills, community expectations, freedom of expression, ethics, viewpoint diversity, and institutional values of respect and civility by optimizing such programs and resources as the Athenaeum, the CARE Center, and the Open Academy.
Promote a health-positive campus community through strong physical, behavioral, and mental health strategies and resources on campus.
Further invest in CMS Athletics as the most competitive athletic program for the scholar-leader-athlete.
Strengthen CMC's Programs in the Sciences, Computer Science, and Data Science
Although the College has made important investments in these areas over time, it has not kept pace with the demands and needs of current and future students. Faculty resources and facilities in the sciences have fallen behind CMC's programs in the social sciences and humanities, affecting the educational experience of all students.
The natural and physical sciences, mathematics, and related fields have always been essential to CMC's core liberal arts curriculum. Notably, the College's 1985, 1993, and 2002 Strategic Plans all emphasized and prioritized the importance of integrating science and technology within the College's general education program, including the advancement of technology in support of all majors.
Looking forward, with science and technology transforming every aspect of society from private commerce to public affairs, teaching CMC students how to lead requires the creation of the next generation of science, computer science, and data science education to further the College's mission.
Recommendations
The Sciences
CMC plans to build a next-generation interdisciplinary science program in alignment with the College's mission that will:
Support a faculty of approximately 25-32 tenured and tenure-track faculty with strengths in teaching and research;
Offer excellent general education (GE) courses that will develop the scientific literacy of all CMC students and restore the traditional two-course science requirement;
Establish connections with CMC's Department of Mathematics and Computer Science, including with new investments in computer science and data science (see below); and
Foster interdisciplinary relationships with CMC disciplines in the social sciences and the humanities.
Achieving this vision for CMC's science program will require the development of a new science facility that will be incorporated in to CMC's Campus Master Plan.
Computer Science and Data Science
In computer science and data science, the faculty and the administration have developed the following three coordinated initiatives:
Partnering with Harvey Mudd College ("HMC") to open HMC's highly-regarded computer science curriculum to CMC students and to identify other opportunities for strategic partnership with HMC;
Establishing the Murty-Sunak Quantitative and Computing Lab (QCL) to provide students and faculty support for project-based applied learning in how to use mathematics, computer science, and data science across the humanities, social sciences, and sciences; and
Implementing sequences in computer science and data science, each with applied capstone experiences across the humanities, social sciences, and sciences.
Achieving these interconnected goals for the sciences, computer sciences, and data science will required fundraising in support of these initiatives, including the next anticipated capital campaign.
It is important to emphasize that this strategic commitment to the sciences, computer sciences, and data sciences is an affirmation of the founding vision and mission of the College. It does not reflect in any way an intention to change the mission, character, or strategic direction of the College. The Committee identified these areas as those most in need of substantial investments to sustain and invigorate the College's commitment to educate and prepare its students for "responsible leadership in business, government, and the professions" and "understanding public policy issues" in tomorrow's world of affairs.
Expanding Student Opportunity
From its founding, the College has emphasized a holistic admission process that emphasizes an applicant's academic and leadership achievements, commitment to CMC's values and mission and motto, and potential to benefit from and contribute to CMC's mission. To that end, the Board of Trustees has approved a revised Statement of Admission and Financial Aid Guidelines.
As a result, the College has always placed a high priority on ensuring that CMC is accessible and affordable so that all students are admitted on the basis of their individual merit and potential. However, the costs of higher education continue to rise, particularly at resource intensive institutions such as CMC. In addition, supporting full access to the opportunities presented through the CMC student experience, and to succeed at CMC and beyond, requires significant resources beyond financial aid grants alone.
Recommendations
Accordingly, CMC must ensure that all students benefit from:
Financial aid awards and related support that strive for balanced socio-economic diversity within the student body and that are responsive to changes in economic circumstances;
Financial resources and related support to enable the opportunity to participate fully in the entire CMC experience, including research, co-curricular programs, study abroad or other off-campus programs, sponsored internships and other summer experiences, and all aspects of campus and residential life;
Individualized access to a wide range of academic advising, coaching, and other academic support resources, as well as to health and wellness resources and disability support services that are coordinated through the Dean of Student's Office and CARE Center in support of each student's academic success; and
Personal and professional development resources from the time a student is admitted enabling every student to achieve their own maximum intellectual and personal growth, realize their leadership potential, and ensure their "effective deployment" in their professional careers after graduating from CMC. 13
To accomplish these goals, the College must expand a broad range of programs, including the Student Imperative and Kravis Opportunity Fund, the implementation of a model for working with and supporting students in the Dean of Students Office, and the Soll Center for Student Opportunity as a central hub for professional development. To reinforce these efforts the College must prioritize the development of significant additional financial resources to achieve its vision for expanding student opportunity.
---
---
13 See, e.g., 1968 McKenna Report at page 2; Harry McMahon re "effective deployment."