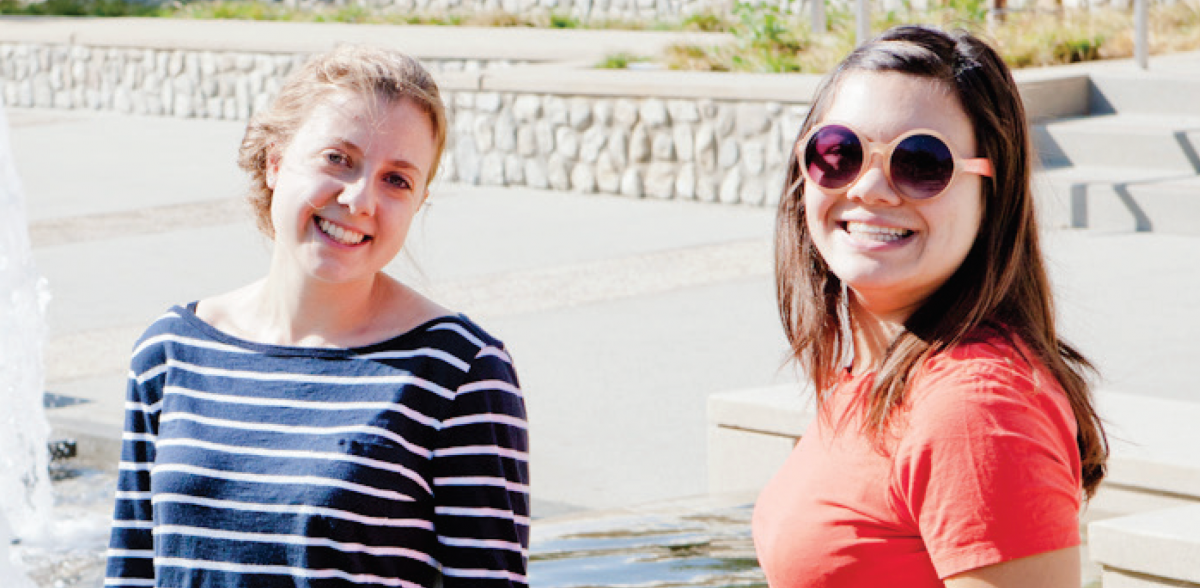 View Application Instructions for Transfer Applicants in PDF
Application Components
Common Application or Coalition Application

CMC accepts the Common Application and the Coalition Application for transfer admission, without preference for one over the other. Applications can be submitted online at Common App or MyCoalition

College Report

Please have your College's Dean, Academic Affairs Official, or Registrar complete this form and send it to CMC.

One Academic Evaluation (Professor or teacher recommendation)

This form should be completed and submitted by a faculty or teacher who taught you in a course, such as, professors, lab instructors, or graduate teaching assistants.

Mid-term Grade Report

Please have your current professors and teachers complete this form with mid-term grades and send it to CMC. While this form is not a required application component, we encourage students to submit their mid-term grades when available.

Interviews

Interviews are not required but are strongly recommended. To schedule an interview, please visit CMC Admission.

Optional Video Response

After submitting your application, you will receive instructions by email from the CMC Admission Office on how to submit a two-minute video. Submission of this video is optional and you will be provided with a prompt.
Application Checklist
Common Application or Coalition Application
$70 Application Fee or Fee Waiver
Additional Academic Credentials

College Report
Two Academic Evaluations/Recommendations
Official College Transcript(s) from all postsecondary institutions attended
Official High School Transcript(s) from all secondary schools attended
Official SAT or ACT scores (sent directly from the testing agency). Community College students are exempt from this requirement.

FAFSA and Financial Aid CSS Profile (if applying for financial aid)
FAQ: Transfer Admission to Claremont McKenna College
How many credits do I need in order to transfer?

Any student who has taken college courses after finishing high school is considered a transfer applicant. There is no minimum number of units required to transfer to CMC. However, transfer students may not transfer in more than 16 CMC units. You need to complete 16 CMC units—half of the total required for graduation—at CMC in order to receive a diploma. Sixteen CMC units are the equivalent of 64-semester units/hours or 96-quarter units/hours.

How will my credits transfer?

Each unit at CMC is equivalent to four-semester units or sixquarter units, and students need to complete 32 CMC units— including their General Education and Major requirements—in order to graduate. In order for a course to transfer to CMC from another college, there must be an equivalent course offered at CMC or at the other Claremont Colleges. Courses with grades of C– or below are not transferable. CMC does not accept CLEP credits, online or web-based courses, or distance-learning courses. Please consult the CMC Registrar at (909) 621-8101 or at registrar@cmc.edu.

How and when do I apply for financial aid?

Students applying for financial aid must submit the Free Application for Federal Student Aid (FAFSA) and the CSS Profile no later than March 1 for the academic year beginning in the fall. Applicants for midyear transfer may use the FAFSA and CSS Profile they submitted for the current year.

Do I have to submit SAT or ACT test results?

All students must submit SAT or ACT scores if transferring from a four-year college or university. CMC will continue to accept the old SAT for transfer applicants. Students who are transferring from a two-year community college or test optional four-year college, and did not have to take the test for admission to their current institution, are not required to take it for admission to CMC. Please contact us at admission@cmc.edu if the fee to send us your official test scores is a burden.

What about housing?

Housing is not guaranteed for transfer students. However, CMC has been able to provide on-campus housing for most transfer students wishing to live on campus. Once students are housed on campus, they are guaranteed on-campus housing for the rest of their time at CMC. Students may live off campus if they wish.

What emphasis is placed on my high school record?

The question is best answered on an individual basis. In general terms, more emphasis is placed on your college record. However, individual circumstances may determine how the admission committee regards the high school transcript.

What grade point average do you look for in a transfer student?

An applicant's grade point average (GPA) is evaluated within the context of the institution that the student attends and the rigor of the curriculum that the student has taken. A student should have at least a 3.3 GPA to receive serious consideration. Most successful applicants to CMC have earned a 3.5 or higher.

Is an interview required?

Interviews are not required for admission, but highly recommended if you are going to be in the area. The interview allows you to tell us more about your personal background, as well as your accomplishments, talents, and goals. The interview process also provides you with a valuable opportunity to understand the CMC experience. To schedule an interview, please visit CMC Admission
Admission and Financial Aid Deadlines
| Deadlines | Begin Accepting Applications | Financial Aid Application | Admission Application | Notification Date | Your Reply |
| --- | --- | --- | --- | --- | --- |
| Spring (January Admission) | September 1 | November 1 | November 1 | December 15 | January 1 |
| Fall (September Admission) | September 1 | March 1 | March 15 | May 15 | Late May |