2021-22 Presidential Initiative Faculty Fellows on Anti-Racism across Disciplines
Jessamyn Schaller, Bhaven Mistry, Diana Selig, Chloe Martinez and Aseema Sinha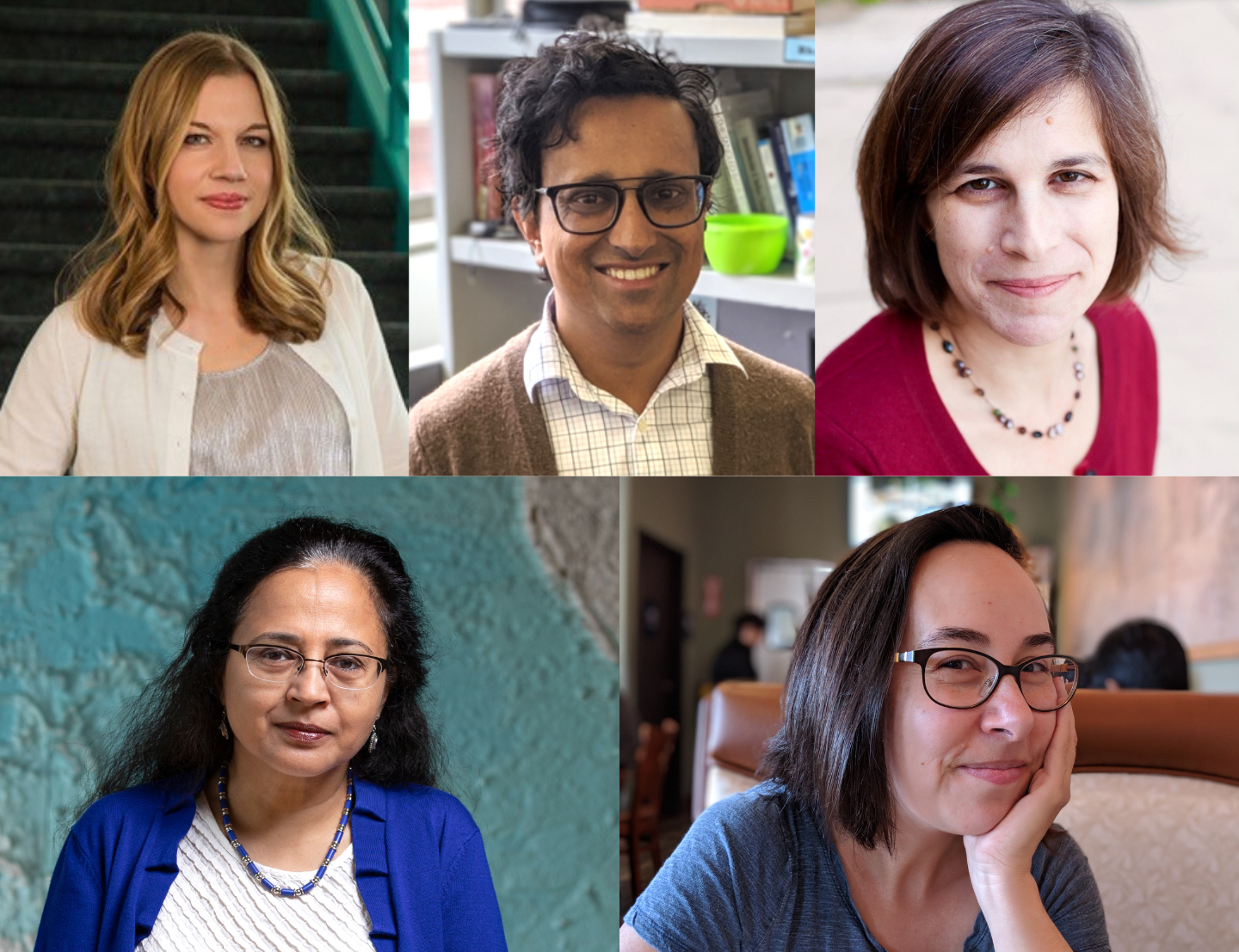 Chloe Martinez is the program coordinator of the Center for Writing and Public Discourse and a lecturer in the department of religious studies. She is a scholar of South Asian religions and a poet.

Bhaven Mistry is the assistant director of the Murty-Sunak Quantitative and Computing Lab and visiting assistant professor of mathematics. His specialty is in the field of biomathematics.

Jessamyn Schaller is associate professor of economics in the Robert Day School of Economics and Finance. Her research focuses on health, labor, public, and demographic economics.

Diana Selig is the Kingsley Croul Associate Professor of History and George R. Roberts Fellow. She is a scholar of twentieth-century U.S. history and currently serves as the faculty advisor for Gender and Sexuality Studies.

Aseema Sinha is the Wagener Family Professor of Comparative Politics and George R. Roberts Fellow. Her research interests relate to political economy of India, India-China comparisons, International Organizations, and the rise of India as an emerging power.