Democracy in Jeopardy? Roundtable on the 2022 Brazilian Presidential Elections
Guillermo Douglass-Jaimes, Joana Grande, Sarah Sarzynski, and Norman Valencia, panelists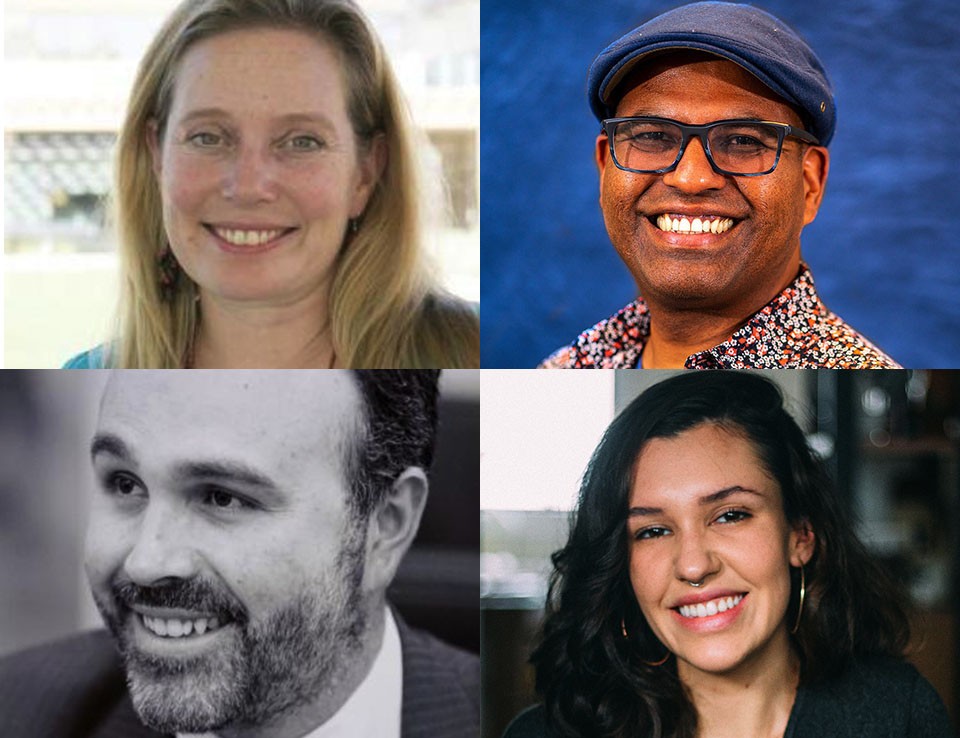 Guillermo Douglass-Jaimes
Guillermo Douglass-Jaimes is an assistant professor of environmental analysis at Pomona College. His research focuses on the social and spatial determinants of health with special attention to place and neighborhood effects on health. Douglass-Jaimes uses geospatial analysis and qualitative research methods to highlight localized health disparities often masked when narrow constructions of place are considered. His work is situated in global health equity and is driven by an interest and inquiry in how conceptions of place and identity can be products of social marginalization as well as sources for community resilience. He has collaborated with environmental health scientists, social scientists, and epidemiologists as well as community-based organizations working on environmental health and environmental justice issues.
Joana Grande
Joana Grande is a Fulbright language teaching assistant. She graduated from the Federal Technological University of Paraná, in Letras (Literature and Linguistics of the Portuguese and English languages) in 2020.
Sarah Sarzynski
Sarah Sarzynski is an associate professor of history, an associate professor of Latin American history, and co-faculty advisor of the Gender and Sexuality Studies Sequence at Claremont McKenna College. Author of Revolution in the Terra do Sol: The Cold War in Brazil (Stanford University Press, May 2018), which examines how entrenched beliefs about Brazil's Northeast region as backwards, barbaric, and violent influenced the trajectory of projects intended to solve the problem of rural poverty during the Cold War. She is currently conducting research on a book tentatively titled, The Spaces Between Genocide and Ecocide: Amazonian Borderlands, 1922-1970, focusing on how indigenous and borderlands peoples engaged in the process of creating borderlands spaces in the three borders region of Peru, Colombia and Brazil.
Norman Valencia
Norman Valencia is associate professor of Spanish and Portuguese in the Modern Languages and Literatures Department at Claremont McKenna College. Valencia is a Colombian professor whose work has focused on comparative approaches between Brazilian and Hispanic American literatures and cultures. He is interested in the relationships between literature, culture, and politics in Latin America. He is author of Retóricas del poder y nombres del padre en la literatura latinoamericana paternalismo, política y forma literaria en Graciliano Ramos, Juan Rulfo, João Guimarães Rosa y José Lezama Lima, co-author of Pensar el Brasil hoy: Teorías literarias y crítica cultural en el Brasil contemporáneo, and translator of Dante's The Divine Comedy.