Notes From The Field: The Pipeline Project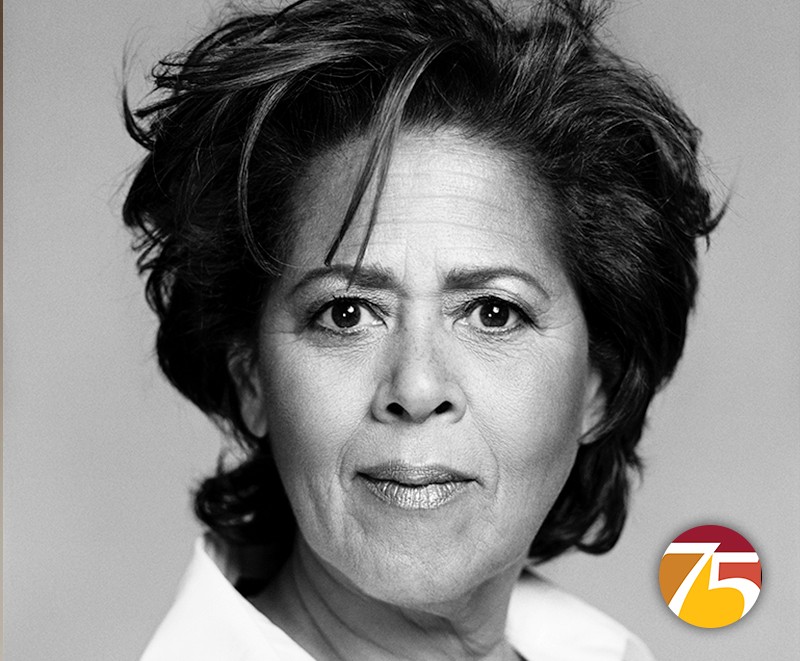 Anna Deavere Smith is an actress, playwright, teacher, and author. She is credited with creating a new form of theater and is applauded for her one-woman shows. Her most recent original work, "Notes from the Field," looks at the vulnerability of youth, the criminal justice system, and contemporary activism. The New York Times named the stage version among The Best Theater of 2016 and TIME Magazine called it one of the Top 10 Plays of the Year. HBO premiered the film version in February 2018. It was nominated for a Critics' Choice Award.
By looking at current events from multiple points of view, Smith's theater combines the journalistic technique of interviewing her subjects with the art of interpreting their words through performance. Plays include Fires In the Mirror, Twilight: Los Angeles, House Arrest, and Let Me Down Easy. Twilight: Los Angeles was nominated for two Tony Awards. Fires in the Mirror was runner-up for the Pulitzer Prize.
In 2012, President Obama awarded Smith the National Endowment for the Humanities Medal. She is a recipient of the prestigious MacArthur Fellowship. Other awards include the prestigious 2013 Dorothy and Lillian Gish Prize for achievement in the arts, the George Polk Career Award in Journalism, and the Ridenhour Courage Award. In 2015, she was named the Jefferson Lecturer, the nation's highest honor in the humanities. She has been given several honorary degrees including those from Yale, Juilliard, University of Pennsylvania, Smith College, and Spelman.
Smith is also a television and film actress. Credits include such shows as Shonda Rhimes's new "untitled project", ABC's series For the People and Blackish. She also co-starred on Showtime's Nurse Jackie and was featured on the long running series, The West Wing. Films include The American President, Rachel Getting Married, Philadelphia, Dave, Rent, and Human Stain.
Smith is a Full Professor at New York University's Tisch School of the Arts where she founded the former Institute on the Arts and Civic Dialogue.
Reproduced from https://www.annadeaveresmith.org/