What "It" Is: Does Creative Activity Have a Biological Function?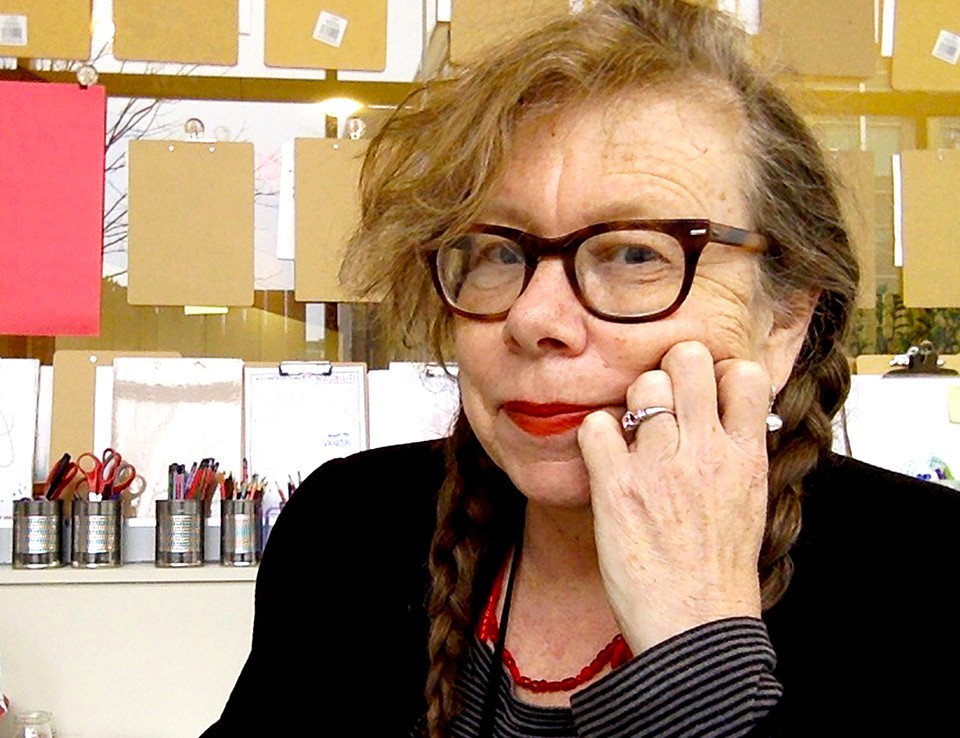 Lynda Barry has worked as a painter, cartoonist, writer, illustrator, playwright, editor, commentator and teacher and found they are very much alike. The New York Times has described Barry as "among this country's greatest conjoiners of words and images, known for plumbing all kinds of touchy subjects in cartoons, comic strips and novels, both graphic and illustrated." Barry is widely credited with expanding the literary, thematic, and emotional range of American comics, namely her seminal comic strip, "Ernie Pook's Comeek," which ran in weekly alternative newspapers for two decades.
Barry has authored 21 books and an album-length spoken-word collection, been a commentator for National Public Radio (NPR), had a regular monthly feature in magazines such as Esquire and Mother Jones, and appeared as a frequent guest on the Late Show with David Letterman. She adapted her first novel, The Good Times are Killing Me, into a long running, award-winning play. Her book, Making Comics, was awarded the 2020 Eisner Award for Best Comics-Related Book + Best Publication Design.
Her 2022 books are reissues of Come Over, Come Over (Drawn & Quarterly, January 4, 2022), My Perfect Life (Drawn & Quarterly, July 5, 2022), and It's So Magic (Drawn & Quarterly, September 20, 2022).

Barry is an associate professor in Interdisciplinary Creativity at the University of Wisconsin-Madison and the Chazen Family Distinguished Chair in Art. She has received numerous awards and honors for her work, including lifetime achievement awards from both the Museum of Wisconsin Arts and the National Cartoonists Society. In 2019, Lynda Barry was honored as a MacArthur Fellow for "enabling artists and non-artists alike to take creative risks," in her professorship, workshops, and public talks.
Barry earned a degree from Evergreen State College during its early experimental period (1974-78), studying with painter and writing teacher Marilyn Frasca.

Professor Barry's CMC presentation is co-sponsored by the Center for Writing and Public Discourse and the Gould Center for Humanistic Studies, both at CMC.

Photo credit: Lynda Barry