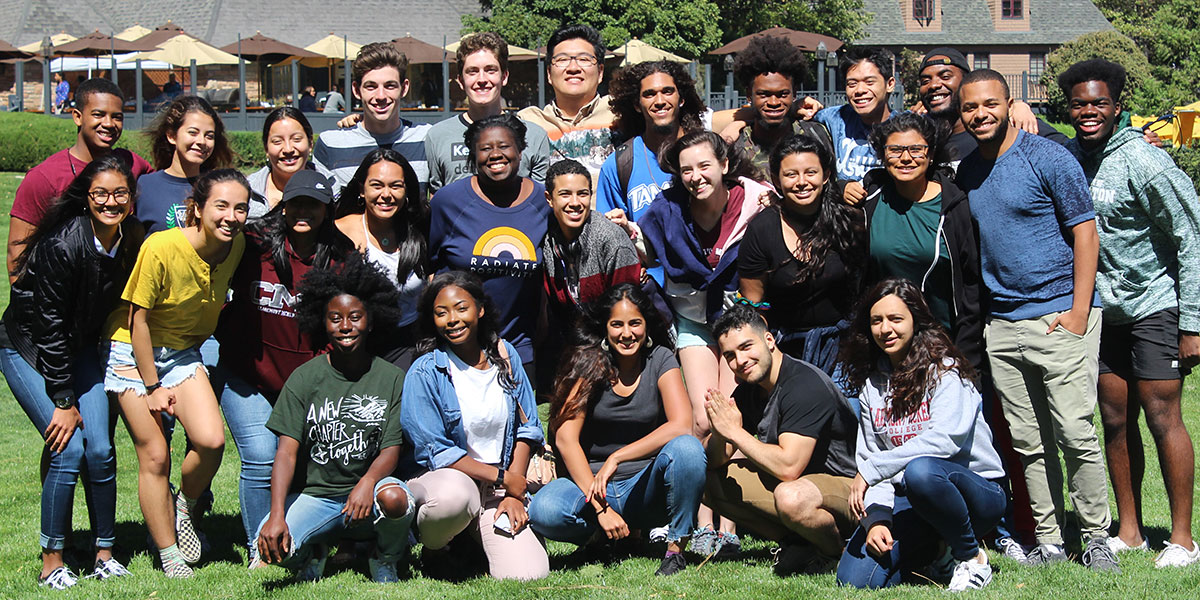 Meet The CARE Center Fellows
The CARE Center challenges students to find a balance in exploring, challenging ideologies, and encouraging a wide range of viewpoints and perspectives no matter how unpopular some may be. The CARE Center Fellow program models the types of interactions we aspire for all students at CMC to adopt in their day-to-day peer interactions. The program is designed to foster intercultural communication, leadership, identity development through skills based training, programming and daily discourse, and engagement with visitors of the space. Students interested in becoming a CARE Center Fellow can apply online.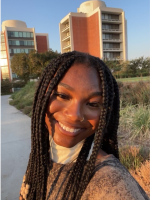 I identify as a Black woman from the west side of Chicago and I am the first in my family to attend college. I grew up in a predominately Black and Latinx community and was not exposed to diversity until I began attending high school. I thought my high school which was high in diversity was all that I needed to thrive in upper division spaces. I now, being at a predominately white school, have begun to appreciate and try to understand my identity more. As someone that can feel out of place in certain situations and places, my personal goal is to always make a space feel inclusive wherever I go. With CARE I am allowed the space to do so which is the main reason I love being a part of CARE. Building community across differences allows such prosperity of mind, achievements, and overall progress that you simply can't get when you stay within your box. It is an extremely limiting factor to only surround yourself with like-minded people, it's a necessity to have nuances and differences.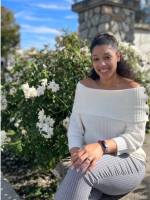 Originally from West Philadelphia, I am first generation college-student dual majoring in public policy and psychology. As a previously elected Philadelphia Youth Commissioner and co-founder of my high school's student activism organization, Raised Woke, I have continued to dedicate my life to creating an inclusive, just, and welcoming environment to students of color at Claremont McKenna College. On campus, I am the a co-founder for The Civil Rights Task Force, the President of The Black Women's Collective, a manager at The Kravis Lab for Social Impact, and a CARE Fellow. With a passion for bringing forth educational equity, off campus, I have served with The Center for Black Educator Development for two consecutive summers educating and helping rising third graders develop their literacy skills and cultural identity. I am so excited to continue my work at CARE and make CMC a home for everyone. Please reach out if you ever need anything. I am always here :)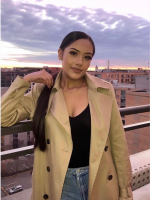 My name is Cassandra Canales and I am from Denver, Colorado. I am excited to be a part of the CARE Center and create a welcoming community for everyone here at CMC!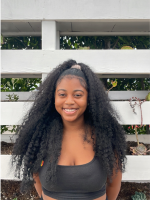 I am Monet Cassett, creative director, humanitarian & entrepreneur. I am a sophomore dual majoring in Psychology & Economics. Although I am a braniac, I'm a true creative. I love anything that allow me to be expressive & bold. I enjoy sewing, modeling, picnics & astrology. I'm the friend everyone comes to for advice & to get things done. I'm naturally a leader & work really well in groups. I'm huge on clear communication & creating safe spaces.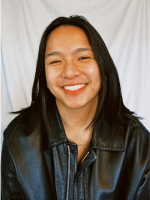 My name is Sophie de Castro (she/her), I'm from Newton, MA, and I identify as Filipina-American. I have attended predominantly white institutions for my whole life and struggled with understanding my identity and sense of belonging outside of the ideas of the Asian American monolith and the Model Minority Myth. I am grateful for the people and communities that have welcomed, supported, and challenged me to embrace and explore my intersectional identities and build solidarity with others. I am passionate about building space at the CARE Center which centers both individual and communal care and which honors and enhances everyone's unique experience at and outside of CMC. CARE has been integral to my time at CMC, and I am excited to see how CARE and its impact will continue to grow. Beyond CARE and in my free time, you'll find me skateboarding around, shooting photos, playing music, exploring new food spots, and going to the beach!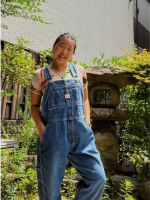 I grew up in Hong Kong, a city where most people look like me. Coming to CMC, a predominantly white institution, some of my biggest culture shocks were the moments when I looked up and realized I was the only Asian/POC person in the room. This is the unfortunate but inevitable experience of POC at CMC. As a CARE Fellow, I wish to support and advocate for POC by fostering a safe place at the center and planning events that celebrate and educate about underrepresented cultures. Furthermore, being a CARE fellow allows me to both share my experiences and broaden my own perspective through the connections I make with the community.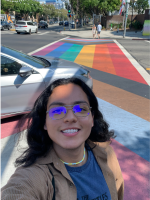 Hello, my name is José Chiquito and I study international relations at CMC. Although I was born in the United States, I grew up in a tiny town in northern Mexico. At the age of 12, I migrated to the United States in search of educational opportunities that I could not access in Mexico. Having arrived in the United States without knowing any English made it difficult for me to feel like I belonged at the schools I attended. As I got more comfortable speaking English, I began participating in various extracurricular activities. However, I felt like none of the clubs and organizations I was part of recognized or appreciated the particularities of being a low-income, first-generation, immigrant student in the United States. As a result, I began to create spaces that recognized the difficulties of being a young immigrant in the United States. I'm beyond excited to contribute to the creation of spaces at CMC where the experiences of marginalized students are acknowledged and appreciated.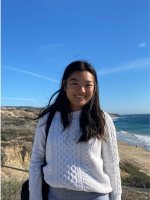 Hi there! My name is Julia Cruz and I'm a junior at CMC from Pasadena, CA. I'm majoring in human biology on the pre-med track, and am passionate about mental health advocacy and eliminating health disparities. I identify as Filipina-American and am the first person in my family to attend college; growing up with this background in predominantly white institutions, I have often struggled to define and embrace my own identity. I am fortunate to have found communities along the way that have supported me in exploring my culture and my definition of "self," and I seek to foster the same safe space for others through the CARE Center! Outside of the center, you can find me running experiments in the cognitive neuroscience lab, playing club volleyball in the rec gym, studying in DOS, or basking in the sun on any patch of grass I can find!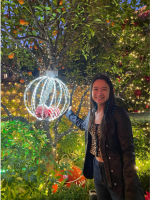 Growing up in a predominantly Asian community where most voices were very similar to mine, I often did not think about how my race factored into who I was and the implications it had. From a young age, the model minority myth had its hold on me, creating a culture of toxicity, false expectation, and fear of asking for help. I did not realize the effect this had on me until later on as I learned about the model minority myth and its origins. I strongly identify with the CARE Center's mission of engaging in effective dialogue and supporting collaboration and inclusion in the hopes that one day everyone will be able to embrace their identities. I hope to contribute to a society where people are able to simultaneously appreciate their similarities while celebrating their differences since those are what ultimately unite us.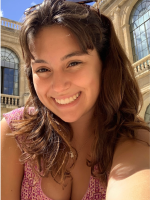 As the daughter of two immigrants, I grew up emerged in my father's Lebanese culture and my mother's Colombian culture. My two cultures have played a strong role in shaping my identity and how I view the world. However, in the past it was difficult to find pride in my identity once I stepped outside of the house. In high school, not only was there a general lack of awareness on campus for various cultures, but a division between groups. That is why I began to work on diversity and inclusivity initiatives. I loved helping people feel celebrated and free to express themselves. I am so excited to continue this work here at CMC with CARE. At the CARE Center I know I'll be able to help students of all backgrounds feel welcome and safe on campus.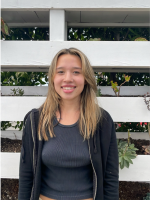 Growing up in a biracial family has allowed me to understand the American experience from multiple perspectives. I have loved being able to both celebrate two different cultures and understand the unique struggles of both sides. This multicultural exposure has also allowed me to better see where misconceptions about identities other than our own form. I believe that understanding the root of others' beliefs and opinions is the first step to fighting to make our communities more inclusive, equitable, and accessible. I value standing up for ourselves and community members, however, I think in order to be heard must try to listen first. I am so excited to join the CARE team and help facilitate meaningful dialogue in order to make CMC a more equitable and diverse community. Throughout my time at the CARE center, I hope to help make CMC a home for people of all identities and backgrounds.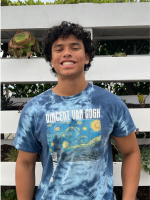 Growing up in South Florida, I took for granted the diversity of culture that I had experienced all my life. I also saw the effects of gun violence on low income communities and how violence can become an outlet for frustration in young teens. I experienced the pain of losing loved ones to gang violence and saw how it was given little to no attention. I saw first hand the failures of the public school system along with the neglect and lack of resources that students experience and come to expect from teachers and staff. I hope to spread awareness on issues like these and spark conversations that might create change in areas where lack of government funding and support has failed low income people. My biggest goal is to bring back the sense of security and community that is lost in low income teens. I would like to use CARE as a platform to explore these topics further and broaden my voice to seek change in a classist system that oppresses low income students and their families.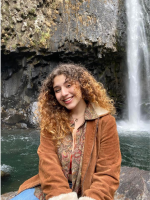 I am a mere 15 minutes away from the Claremont Colleges. Coming from a low-income, predominantly Latine community, I grew up surrounded and fully immersed in my culture. Yet, CMC proved to be a world of difference: a complete culture shock. I had never felt like a minority within my own community, but that changed during my first year of college. I felt overwhelmed. Yet, a two-minute walk from my freshman dorm room in a second-floor room, I felt a new feeling: safety and inclusivity. I am grateful to be a part of CARE, and I am excited to help foster the same safety I felt for other students wishing to decompress and experience a community that celebrates diversity.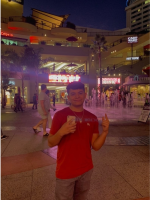 My name is Carlos Montelongo and I am a first generation Mexican-American from San Antonio, Texas majoring in Econ in my fourth year. Given that I have been a CARE Fellow for the past three years, seeing and contributing to the evolution of the center has been rewarding. Apart from my involvement in the CARE Center, I am also involved in Mi Gente, where I serve as the Treasurer, and 1Gen, where I am a Mentor. Some of my interests include cycling, cutting hair, and also gaming on my PC. I look forward to meeting new people and continuing to foster community at the CARE Center!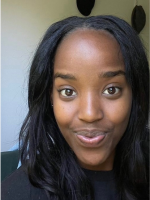 I was born and raised in Kigali, the capital of a small and beautiful country tucked away in the heart of Africa. Rwanda was the only place i'd ever known to call home until a year ago when I moved to the United States to pursue my college career at CMC. The transition from life back home to America was one of the hardest things I've had to deal with but it is because of communities like CARE and BSA/ASA that I continue to cultivate home away from home. I am currently a sophomore. I major in Economics and I am looking to minor in film.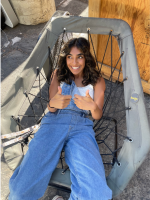 Hi! I'm Aara and I'm from SoCal. I spent the first half of my life in Japan and went to an international school where I was surrounded by kids from all over the world. We saw our differences as something that made us unique rather than abnormal, so I didn't know about the experience of "otherness" due to one's identity until I moved here. Being a part of a community that not only embraces various identities but celebrates them has always been an important part of making college feel like a safe space and I'm super excited and honored to be able to do that through CARE :)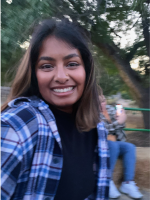 I started exploring spaced talking about DEI in high school. For the first time, I was in a predominantly white institution and I craved the opportunity to share what it was like to be a student of color at my school. Once I transitioned to CMC, I joined the CARE Center not only to continue participating in such conversations but also to learn new skills, expand my viewpoints and beliefs, and know that I was around peers that wanted me to challenge myself and grow. I believe in the power of active listening, humility, the ability to make mistakes in an effort to grow, and not being comfortable with where you are but rather always seeking to improve yourself.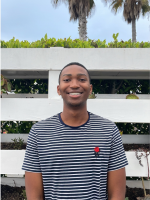 I have always had a passion for social activism. In high school my work focused mainly on gender equity and feminism. I firmly believe that education about ourselves, our identities, and the social issues facing our world are what foster community and interpersonal understanding in communities like CMC. I became a CARE Fellow to be a leader in this educational space on campus.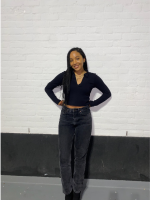 Growing up in the Bay Area, I learned that life & community are built through a mosaic of unique people and perspectives. My perception & understanding of the world was - and still is - challenged by my community and experiences which mold me to be fluid and accepting to change and newfound knowledge. I am privileged to be in a position where I continue to expand my worldview through the open exchange of knowledge & history that CARE inherently provides. The love I have for the work I do at CARE has grown immensely over my 4 years, which I attribute to the connections I made with my CMC community through intersecting my passion for storytelling, art, music, fashion, sports, and content creation. As a result, I now facilitate programming & events that are personal and incredibly meaningful to my identity not just as an individual, but also as a Black woman. I'm even more grateful for the endless opportunities I have to learn about others; both within & outside CARE - in the same way.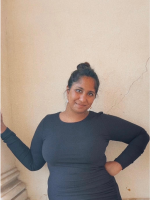 My name is Sharanya (or Shay) Suresh, and I'm from San Jose, California. I'm a passionate advocate for diversity, inclusion, and intersectionality. As a woman of color at a predominantly white institution, I seek to engage in productive conversations with peers who may or may not share similar experiences to my own. Working at the CARE Center will allow me to broaden my perspective, embrace commonalities, and find comfort in a socially aware, value-driven community.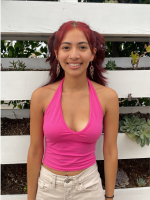 Growing up, I was surrounded by inequalities that only reinforced fear and silence. Being an immigrant and a first-generation, low-income student has come with many difficulties. Still, community organizing and great mentors showed me how much strength and power is already within us- we only have to speak it out into the world and do something with it. To me, creating a community at CMC simply means fostering a space that helps us all grow. It means learning and unlearning. It means being silent and loud. It means acknowledging the history of this space and truly embracing that it is now for us and therefore has to also work for us. I am looking forward to being a CARE Fellow so that I can contribute to the empowerment of the community that CMC is a part of.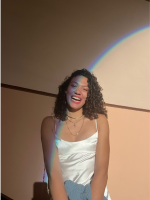 Hi everyone! My name is Yesenia and I was born and raised in North Philadelphia. I'm a senior majoring in International Relations with a Leadership Studies sequence. As CARE Center Manager, I support and mentor the Fellows, plan initiatives with the Leads, and aid our professional staff with various tasks. I love working at CARE because it brings great people together who want to grow connection at CMC while also wanting to grow themselves. Along with being CARE manager this year, I will also be Institute Team Lead for Kravis Leadership Institute and one of the Student Leads at Claremont Christian Fellowship. I am also an alumni of the DC program and studied abroad semester in Ecuador. Happy to answer any questions my experiences or how to get more involved with the CARE Center!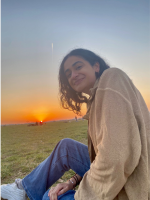 Hey everyone! My name is Nisha (she/her) and I am a senior at CMC originally from Dallas, TX! I am dual majoring in Economics and International Relations and have been a CARE Center fellow since my first year. My favorite thing about CARE has to be the community: I love the late-night conversations with friends while studying and enjoying our wide range of snacks. On campus, I serve as ASCMC's Diversity & Inclusion Chair and am Vice President of the Claremont International Relations Society (CIRS). I have also worked at the Keck Center for International and Strategic Studies and studied abroad in Berlin, Germany my junior year (sehr spaß!). I am always happy to chat about my experience at CARE and impart any advice I can about the CMC experience.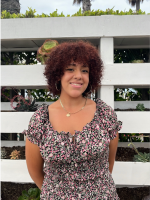 I was born in a tiny coastal city of Honduras and migrated to the United States alongside my family at a young age. Having to adapt to a change of that magnitude at such a young age, has fostered a passion in me for creating a safe space for others who have felt far from home like I did as a child. My transition into CMC was a difficult one. There were times when I felt out of place, but the CARE Center allowed me to meet individuals just like me, and it aided me tremendously in finding my place on campus. My goal as a CARE fellow is to support all those students who struggle with finding a sense of community on campus. I am more than excited to be part of a team that promotes inclusivity the way CARE does.
Born and raised in China, I have always been the one in the comfort zone, the one with privileges, whether it be in terms of ethnicity, gender, or the familiarity with culture. However, coming to US and having to transition to the alienated "other" made me realize some of my past ignorances and privileges. Such realization has also inspired me to investigate my inherent biases and prejudices further, in order to not subject others in the alienating experiences I have felt on CMC campus. As an international student, I am particularly passionate about how we are alienated in the CMC community, and the potential ways of overcoming such alienation. But I also wish to learn more about and contribute myself to other DEI-pertaining issues to better the other "bothered" communities on campus!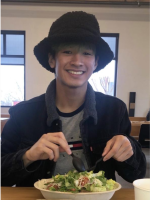 I am a first-generation immigrant from the Philippines, and I came to the United States at a young age. After coming to the states, I struggled to adjust to the lifestyle of the Deep South and struggled to grasp my own Filipino culture after leaving my family back home. These two cultures--one that I felt needed to adjust to and the other I felt needed to hold on to--define who I am. Despite the south's pre-dominantly white traditions, I was able to find my small community that helped me see the beautiful and diverse experiences, backgrounds, and identities across cultures. I adored my community, was inspired by them, and made me admire the diversity of identity storytelling. Now, at CMC, I want to encourage diversity outreach to create communities filled with different perspectives and make them places of harmony, inclusivity, and equity. Also, as a CARE Fellow, I want to push for mental health initiatives, especially accommodating mental health services for certain affinity groups.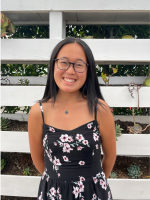 Hi! My name is Aileen and I am a senior from Bethel, CT, dual majoring in international relations and history. I knew I wanted to be a part of the CARE Center when I visited campus for the first time because I felt so welcomed and accepted in the space, and wanted to extend that to others. I had always felt so much conflict with my multiple identities, but my time at the CARE Center has allowed me to explore and embrace my identities. Not only that, but I have learned so much about how to foster an inclusive and accepting space for others, as everyone's voices should be heard. Differences should not be hidden, rather they should be celebrated.
---
CARE Center Fellows Alumni