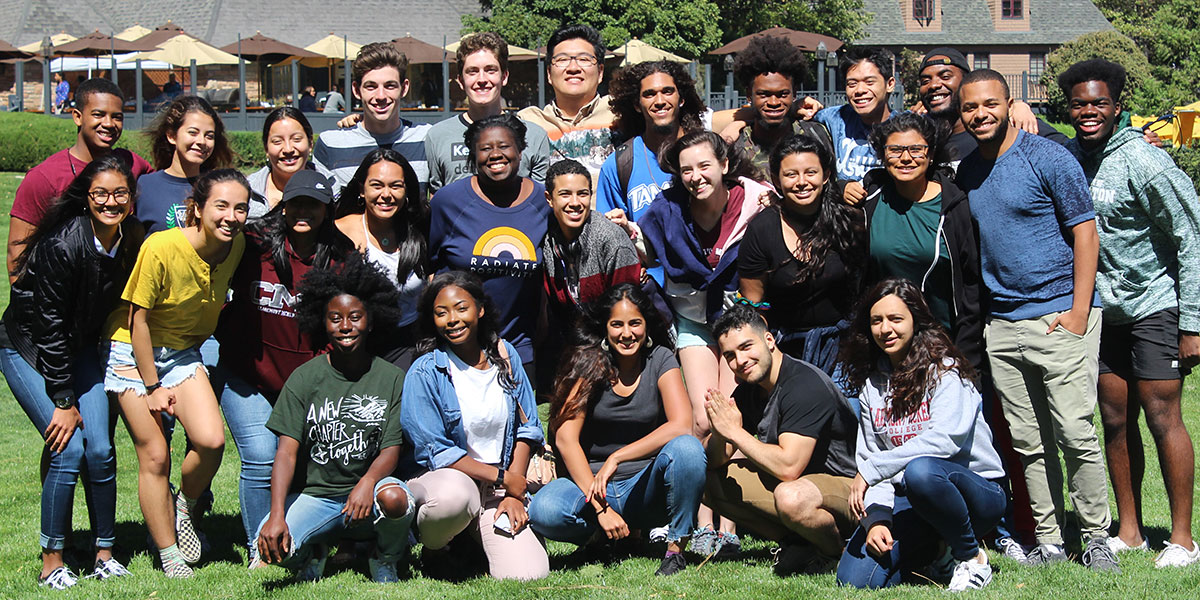 Meet The CARE Center Fellows
The CARE Center challenges students to find a balance in exploring, challenging ideologies, and encouraging a wide range of viewpoints and perspectives no matter how unpopular some may be. The CARE Center Fellow program models the types of interactions we aspire for all students at CMC to adopt in their day-to-day peer interactions. The program is designed to foster intercultural communication, leadership, identity development through skills based training, programming and daily discourse, and engagement with visitors of the space. Students interested in becoming a CARE Center Fellow can apply online.
CARE Center Fellows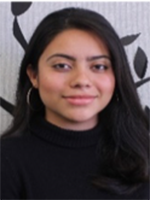 I am a Honduran asylee and advocate. In this country, I've been at battle with my multiple identities. Back home, I was Honduran, like everyone else. However, I became a first-generation, low-income, undocumented immigrant. It was a community effort that enabled me to feel welcomed in Miami and embrace all my identities. Thus, I am grateful for the mentors, teachers, and friends who helped me navigate spaces that were not built for me. With this same gratitude, I am excited to join the Care Center and foster a space that includes everyone's identities and embraces them equally and unapologetically. My end goal is to share my perspective with others and, most importantly, learn and unlearn from other's stories to ensure I become a stronger ally to their respected communities. I am honored to help the Care Center continue to nurture a diverse and inclusive CMC community for us all.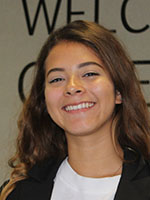 In a society as polarized as ours, I believe that it is in our best interest to put aside our differences and learn to hear each other out. Nothing can get accomplished until we learn to be tolerant of each other so that we can work together to find tangible solutions to some of our most pressing problems. I also believe that it is equally as important that we familiarize ourselves with each other's ideologies and cultures so that we can respectfully coexist as a society and limit the ignorance around us.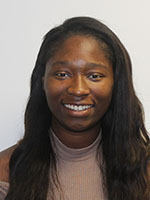 I grew up in an environment where only a handful of people looked like me. As I got older I realized that I had never really explored my own culture and community becasue of it. When I got to CMC, I was welcomed to a new community of people who also shared similar experieces to myself, and I was able to truly connect. To me, that experience has been invaluable and one of the best parts of my college experience. I am passionate about diversity and inclusion because I understand the value that creating a diverse space makes to those who are different. Regardless of background, everyone deserves a community that understands them.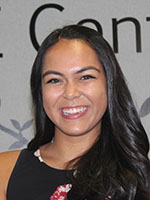 I am a Filipino, Japanese, Chinese, Irish first-generation American. I was raised in a household with parents who have different races, religions, and political opinions. This resulted in my growing up in an extremely diverse home filled with different cultures and opinions. Being raised in this environment has shown me how diversity in all forms is a positive and beautiful thing and that the differences between people enhance our communities and they should be what we celebrate rather than what polarizes us. I believe that the celebration of diversity is an integral step to a fully functioning and inclusive society and the work that CARE does is helping CMC to become a place where everybody is accepted and included.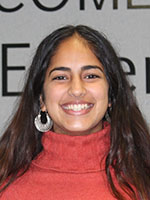 I grew up in New Delhi, India, and hadn't nearly been exposed to diversity of backgrounds and opinions in the way that I have at Claremont McKenna College. Through my interactions at CMC I have begun, more and more, to look at differences as driving forces in bring individuals together. I firmly believe that appreciation and sensitivity towards one's point of view can bring together a community that may not orthodoxly be seen as compatible.
My main goal is to continue to learn to appreciate my own and others' backgrounds and embrace the power of collaboration. The CARE Center is a community that binds together such dynamic individuals, making them all feel at home. That is an ideal community, where differences are seen as forces that foster positivity, not hostility.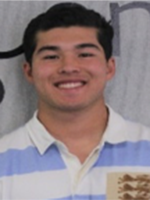 My name is Marco Castillo. I was born and raised in Marin County, California. I live with my parents Helen and Victor and my younger sister Natalia. I am starting my sophomore year at CMC and love it. I enjoy spending time with others whether its my family or friends. The outdoors are my favorite place to be, I can never stay inside for too long. Some of my favorite things to do are listening to music, exploring new places, dancing, and in general, having a good time. My role model in life is Roberto Clemente and my father, I aspire to come close to the great things they have done in their lifetimes.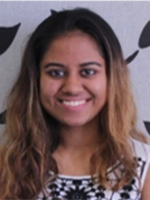 Growing up in a multitude of countries (India, Thailand, Singapore, U.A.E. and Switzerland) initially caused me to develop feelings of displacement as I did not have a singular place I called home. My frequent movement exposed me to a wide variety of backgrounds, cultures and diverse thinking. No one person had the same story to tell or the same viewpoint to a problem and pur differences inspired creativity and initiated meaningful conversation. Over the last 18 years, I have learned to form connections between my heritage and different cultural identities so I can unite the knowledge and skills I gained from different experiences instead of feeling torn between them.
Today, I'm incredibly passionate about fostering diversity because of the positivity and vibrancy it added to my life growing up. I'm eager to support students in their exploration of the nuances between different identities and help them form connections between their multitude of backgrounds. I hope to encourage students through programming and mentorship, to diversify their thinking and challenge their understandings so we can create a more supportive and inclusive community here at CMC!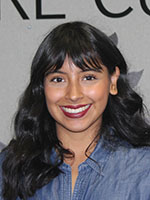 I was born to two Ecuadorian immigrants and as a result, my hispanic heritage has influenced the person I am today. This is why I am passionate about being able to have the freedom to fully express who you are. This passion has inspired me to help initiate change by helping to promote welcoming environments not only on CMC's campus but in my everday life. I an proud to be a CARE fellow because it has brought me one step closer to my goal of ensuring that CMC is home to everyone regardless of ethicity, gender, religion, and etc.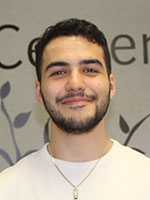 I grew up around diversity and its benefits all my life. As an immigrant myself, and as someone living in NYC as a young person, I came to appreciate learning about different cultures and backgrounds. I began to understand in high school that the work of appreciating cultures and communities is not only valuable, but a great passion of mine. I realized soon after coming to CMC that the passion was not only important in a modern world dealing with the complexities of social injustice and inequity, but that every generation required new leaders to step up to the plate and address these complexities.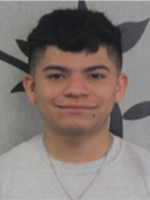 Hello, my name is Carlos and i'm a first year here at CMC from San Antonio, Texas. I'm from a first gen family and technically the second to go to college because my older sister is currently attending and will graduate in 2020. The major I will be pursuing is Economics-Accounting, as I like economics but I also want to learn accounting. In my spare time, I am a barber and be i've been cutting hair for a little over 2 years now, so if you need a fade, let me know! I also enjoy cycling and riding fixed gear bikes (or fixies). Media-wise, I enjoy watching Game of Thrones and YouTube videos. I also like many types of music, but the band/artist that i've been listening to the most lately is Dance Gavin Dance. I feel that another defining characteristic of my myself is my inclination to helping others. During my four years in high school, I enjoyed volunteering for school events and local charities, as I believed and still do believe that is important to give back to the community that helped shaped me.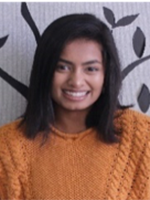 Growing up in Las Vegas, I never felt the need to discuss the importance of diversity because my surroundings were so inclusive that there wasn't a need. Because I never felt the need to contribute, I felt as though I didn't have anything substantial to contribute. It took me attending a predominantly white high school to help me realize that I did have experiences worth sharing. I felt as though my perspective could add to the community, so I started to insert myself into spaces where I felt representation of a first generation Asian American woman was necessary. I forced myself to be in uncomfortable situations and to take a seat at the table during discussions to voice my opinions when I felt it was needed. The more I started to take up the space I deserved, the more I realized that there are also others around me who are not taking up the space that they rightfully deserve. My personal mission is to bring those people to the table; I know what it is like to feel as though my identities do not matter and I want to make sure that others do not feel the same.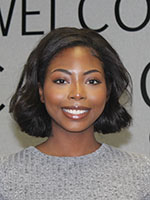 It's very important to learn about people who are different than you because it allows you to further your personal development and to better understand your surroundings. I grew up around the same type of people and I found it difficult to appreciate certain things about me. But learning about what made me different helped me grow into who I am today. I want to help make CMC a home for everyone.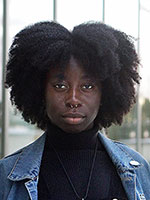 I realized I was "different" when I started attending a predominantly white institution in seventh grade. I tried to erase this difference - my blackness, my queerness, my culture, and my family - in an attempt to fit in, but I lost what made me "me" in the process. It was in high school, where I met and befriended other students of color who were thriving with (not despite) their white peers, that I saw how a supportive community can have a positive impact. We were comfortable in our differences, and as a result, in ourselves. I am proud to have been part of that community and I am proud that I was involved in shaping it. Facilitating important conversations and creating art under the guidance of my teachers and later independently (amongst many other things) widened my branches and deepened my roots. My blossoming belief in the importance of giving and spreading love is now manifesting at CMC through the CARE Center and I am extremely grateful for the opportunity to work here.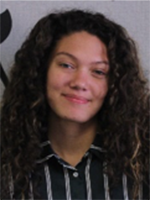 I grew up in Philadelphia, where diversity is everywhere, but inclusion is not. In Philly, I grew up with de facto segregation as the rule and misunderstandings between communities as the norm. I want to bridge that gap between our communities and cultures. I have learned over the past couple of years that my identities aren't separate from each other; they are intersectional. Because of the way I am perceived as a Puerto Rican AND a woman AND a student, society treats me differently than those with a combination of other identities. Through CARE, I can understand these identities better and help open minds in our communities.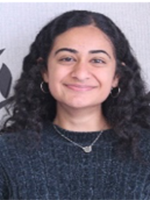 My passion for diversity and inclusion is not only about advocating for others, but also myself. Having attended predominantly white institutions, I dismissed what made me unique because it ostracized me from the majority. However, I found the confidence to create space for myself through engaging in discourse about identity and empathizing with experiences both alike and different from my own. Cross-cultural communication can be difficult, but is crucial to building a community. I cannot wait to learn more about what makes all of us at CMC unique through the CARE Center!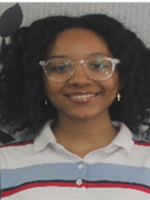 I attribute the formation of my identity to growing up in the Bay Area. Though historically diverse, the Bay Area and its culture are rapidly shifting as a result of gentrification. Because of this, I was often one of very few students of color in school. As a multiracial woman in a predominately white environment, I spent much of my youth attempting to find which group I wanted to belong to - with people of color or not. It was not until I attended a diverse high school with over 3,000 students that I found myself and my group. Throughout my four years many painful events stuck our community ranging from the shift in our government due to the 2016 presidential election to hate crimes against marginalized groups. As a school we all joined together through walk-outs, protests, restorative justice circles, and other non-violent demonstrations to show the power behind unity and community. Through this I realized it did not matter what group I was in as long as the people in my circle supported one another and believed in equality. I am excited to be working in the CARE Center because I can continue to manifest these values with a new community at CMC.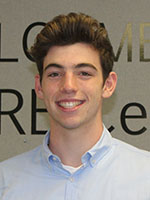 I grew up in a conspicuous family in a very homogeneous town. Because of this, I have always been very aware of my family's differences, especially as they relate to race and disability. This awareness has caused me to develop a deep understanding of privilege and identity. Throughout my life I have developed a passion for educating people about how to be more inclusive, aware of their privilege and empathetic to those different from them. This education is critical to bringing people together across differences and further our collective learning as a society. Working at the CARE Center allows me to learn from people with different experiences from my own and share my own opinions and experiences. As a group we can start conversations across campus that will bridge the gaps on our campus and eventually the rest of the country.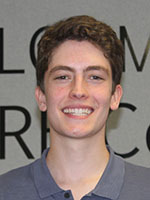 I grew up in a homogenous community. Throughout my life, I've noticed the side effects of implicit bias and ignorance on the people I care about most. Because of this, I developed a passion to understand privilege and foster a community where diversity is valued. I believe in fostering community across difference and approaching identity with an open mind to allow everyone to better understand the world and how we can foster an inclusive environment.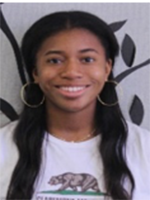 My name is Sobechukwu Uwajeh but, most of my friends call me Sobé. I am a sophomore from Matteson, IL (suburb of Chicago.) On campus, I am on the leadership for ASCMC and the Black Student Association (BSA)I am also involved in the Model UN Team, CMS Track &Field, and the QuestBridge Chapter. Most of my passions are evident through my on campus involvement however, others are embodied through what I do in my free time. During that time, one can find me teaching spin classes at Roberts, or at my church in Monrovia! My self mantra is "contagiously passionate" and I am excited to bring that with me into CARE this year. I am looking forward to teaching, but even more eager to learn at the events this year.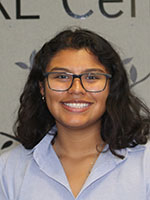 As a first-generation Latina from East Los Angeles, I grew up in a predominately Hispanic community and with that, a limited perspective given the area around me. However, seeing that both my parents were immigrants from Mexico, I began to learn of different perspectives from home. And, being a part of Los Angeles, one of the most diverse cities in the United States, I understood that there were different perspectives all around me. And, once arriving to CMC, I wanted to become a part of the CARE Center to show others my perspective and teach people of my culture. Additionally, I also wanted to learn from everyone and their perspectives on the world as well. Whether it's teaching people about current status in the Latinx community or giving a small taste of home to others, I want to make sure that students have the opportunity to be in an inclusive space and give a taste of diversity on campus.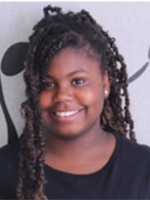 As a kid my family moved around a lot. I went to schools where almost everyone looked like me and I went to schools where almost no one look like me. But no matter where I was, who I was as a person never changed although I became more aware of the people around me. I didn't realize how important diversity and identity was until I realized the people around me treated me differently from others. When I got to CMC, I was able to find a wide range of people who care about the importance of diversity and inclusion and who could not only teach me about D&I, but are willing to grow with me in terms of our understanding.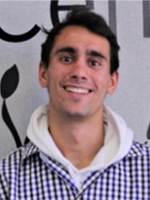 My name is Max Weirauch and I am an international student from Hamburg, Germany. I've attended my senior year of high school in the Bay Area and my first-year of college at Chapman University, which makes me a transfer student. Here, at CMC, I am part of the class of 2022, and am studying economics. I am passionate about building community, meeting new people, and embracing culture. At the CARE Center I am looking forward to working with an open-minded, welcoming, and encouraging student body on campus. Besides the CARE Center you can catch me taking pictures for The Student Life - the 7C student newspaper. I am also passionate about design and anything marketing related and am holding an executive position at the Claremont Marketing Group (CMG).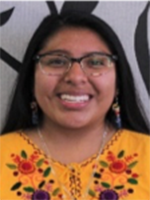 My name is Neyda Cujcuj Xoyon, and I am from South Central Los Angeles. I am a proud Guatemalan and a descendant of indigenous parents. Over the summer, I had the opportunity to talk with family members and learned more about my families' indigeneity. Through this experience, I realized the difficulty of exploring our multiple identities, and the challenge of navigating spaces where I am not considered being from here nor over there (ni de aquí ni de allá). This experience demonstrated how significant dialogue, especially oral history, is. Because we all have different identities, cultivating a space where everyone feels comfortable sharing about themselves while providing them with different ways to explore themselves and better understand others is important.
CARE Center Fellow Alumni