Meet the CARE Center Fellows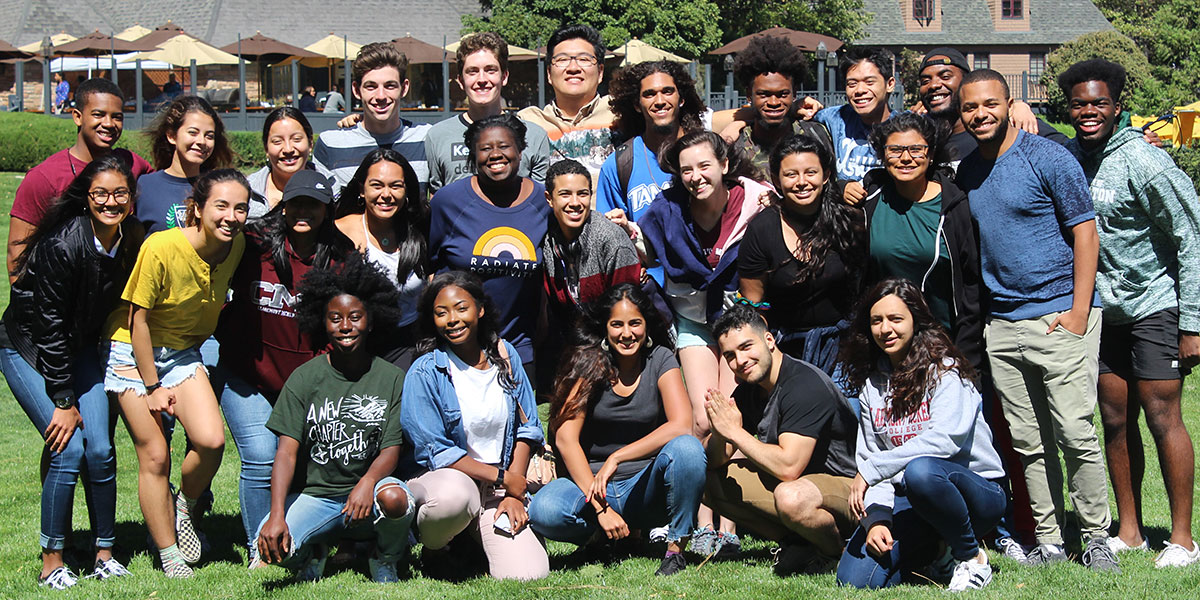 The CARE Center challenges students to find a balance in exploring, challenging ideologies, and encouraging a wide range of viewpoints and perspectives no matter how unpopular some may be. The CARE Center Fellow program models the types of interactions we aspire for all students at CMC to adopt in their day-to-day peer interactions. The program is designed to foster intercultural communication, leadership, identity development through skills based training, programming and daily discourse, and engagement with visitors of the space. Students interested in becoming a CARE Center Fellow can apply online.
CARE Center Fellows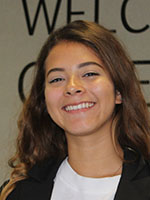 In a society as polarized as ours, I believe that it is in our best interest to put aside our differences and learn to hear each other out. Nothing can get accomplished until we learn to be tolerant of each other so that we can work together to find tangible solutions to some of our most pressing problems. I also believe that it is equally as important that we familiarize ourselves with each other's ideologies and cultures so that we can respectfully coexist as a society and limit the ignorance around us.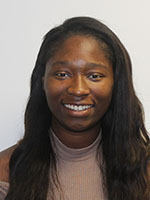 I grew up in an environment where only a handful of people looked like me. As I got older I realized that I had never really explored my own culture and community becasue of it. When I got to CMC, I was welcomed to a new community of people who also shared similar experieces to myself, and I was able to truly connect. To me, that experience has been invaluable and one of the best parts of my college experience. I am passionate about diversity and inclusion because I understand the value that creating a diverse space makes to those who are different. Regardless of background, everyone deserves a community that understands them.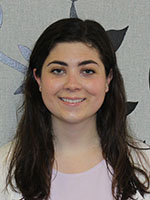 I grew up in a very homogeneous population and wasn't exposed much of the variability that exists in human experiences, opinions, and values until I came to college. My time at CMC thus far has taught me the value of having thoughtful conversations that strive for understanding and foster compassion. I work at the CARE Center because I am passionate about helping others express their identities in a way that makes them feel safe, valued, and celebrated. I want to do my part to make CMC a place that is welcoming and accepting to all types of people.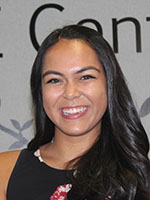 I am a Filipino, Japanese, Chinese, Irish first-generation American. I was raised in a household with parents who have different races, religions, and political opinions. This resulted in my growing up in an extremely diverse home filled with different cultures and opinions. Being raised in this environment has shown me how diversity in all forms is a positive and beautiful thing and that the differences between people enhance our communities and they should be what we celebrate rather than what polarizes us. I believe that the celebration of diversity is an integral step to a fully functioning and inclusive society and the work that CARE does is helping CMC to become a place where everybody is accepted and included.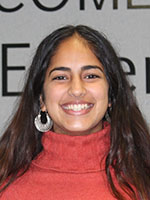 I grew up in New Delhi, India, and hadn't nearly been exposed to diversity of backgrounds and opinions in the way that I have at Claremont McKenna College. Through my interactions at CMC I have begun, more and more, to look at differences as driving forces in bring individuals together. I firmly believe that appreciation and sensitivity towards one's point of view can bring together a community that may not orthodoxly be seen as compatible.
My main goal is to continue to learn to appreciate my own and others' backgrounds and embrace the power of collaboration. The CARE Center is a community that binds together such dynamic individuals, making them all feel at home. That is an ideal community, where differences are seen as forces that foster positivity, not hostility.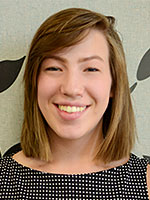 When I started at CMC, I was the only student from Nebraska. I felt an immediate disconnect because of the inevitable lack of understanding but even more significatly, I became aware of how minute this difference was compared to the amazing diversity of CMCers as a whole. Being able to bring these thoughts and voices together and to create real connection is what makes CMC great. It's a learning process for everyone but I'm proud of the work done at CARE for recognizing the power of diversity.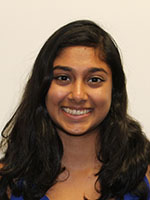 Coming from a community that may have been reasonably diverse when it comes to ethnicity but was widely homogenous in terms of class, I saw how easy it was for people to stay in a comfortable bubble and avoid important discussions that often require self-critique. Coming to CMC, this was something I prioritized and was able to develop my understanding of social injustice and identity through having meaningful conversations with people, listening to their stories and sharing mine.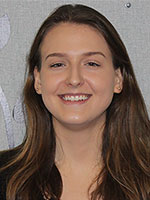 I grew up as the child of two war refugees from Bosnia. My parents had to leave their familiar community to escape to Germany and then later the United States. So, growing up I searched for community in my friends. As a child of an immigrant and a first-generation student, I have always found it interesting that I was able to connect to other immigrant children, regardless of where they were coming from. We had shared values that were almost universal within our households. I went on to attend one of the most diverse high schools in Chicago, where every other person was from somewhere else. I have always been surrounded by people who had different pasts and different cultures and I believe it had made me into a more empathetic person. Being different brings value to the table and I think we sometimes forget that. In a time where our political landscape seems to lack empathy, I want to remind people of the imortance of those shared values and I want to harbor the sense of empathy I grew up with.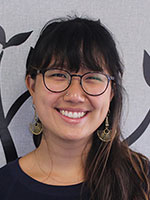 Moving from Singapore where I was part of the Chinese majority, to Claremont where suddenly I was a minority under the general title of "Asian" made me realize what a big role cultural identity shapes who you are, subconsciously or not, and the power we have when we understand that and appreciate each other's differences and nuances. By being part of and helping to build a diverse community, I never stop learning about not only how to make this world a better, more understanding place, but also more about myself and where I am today.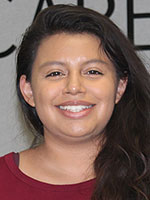 When you put yourself in a completely different environment than what you are used to, you experience a lot of adjustment and growth. I grew up in a predominately Hispanic community and went to a predominately white boarding school in the east coast for high school. People naturally gravitate towards familiarity. I gravitated towards minority students because I felt understood and I felt safe, but one important thing I learned in high school was to challenge the limits of my single narratives about groups of people. I enjoy learning about everyone's background, language, and culture because everyone's experience is unique and everyone's experience is important. I hope that the CMC community can come together and break through our single narratives and discover the uniqueness of every individual that makes up our community.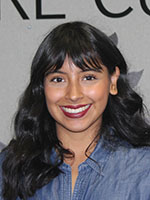 I was born to two Ecuadorian immigrants and as a result, my hispanic heritage has influenced the person I am today. This is why I am passionate about being able to have the freedom to fully express who you are. This passion has inspired me to help initiate change by helping to promote welcoming environments not only on CMC's campus but in my everday life. I an proud to be a CARE fellow because it has brought me one step closer to my goal of ensuring that CMC is home to everyone regardless of ethicity, gender, religion, and etc.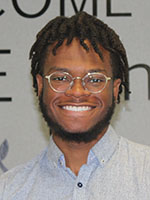 As a person of color attending a PWI, I see cultivation of relationships between different groups as an integral part of the experiences. Through this effort I believe that not only will we gain a deeper knowledge of the socio-cultural backgrounds we possess, but also learn that we share far more in common than what divides us.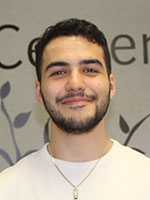 I grew up around diversity and its benefits all my life. As an immigrant myself, and as someone living in NYC as a young person, I came to appreciate learning about different cultures and backgrounds. I began to understand in high school that the work of appreciating cultures and communities is not only valuable, but a great passion of mine. I realized soon after coming to CMC that the passion was not only important in a modern world dealing with the complexities of social injustice and inequity, but that every generation required new leaders to step up to the plate and address these complexities.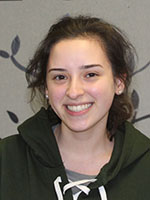 I grew up in a mostly homogeneous community—upper middle class, well-educated, caucasians—and was able to see how being isolated from other groups can affect people's world views and keep them from truly understanding others' perspectives. I want to help everyone broaden their mind to encompass all the aspects of life that both directly and indirectly influence individuals.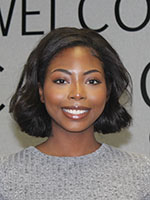 It's very important to learn about people who are different than you because it allows you to further your personal development and to better understand your surroundings. I grew up around the same type of people and I found it difficult to appreciate certain things about me. But learning about what made me different helped me grow into who I am today. I want to help make CMC a home for everyone.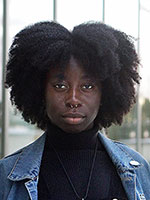 I realized I was "different" when I started attending a predominantly white institution in seventh grade. I tried to erase this difference - my blackness, my queerness, my culture, and my family - in an attempt to fit in, but I lost what made me "me" in the process. It was in high school, where I met and befriended other students of color who were thriving with (not despite) their white peers, that I saw how a supportive community can have a positive impact. We were comfortable in our differences, and as a result, in ourselves. I am proud to have been part of that community and I am proud that I was involved in shaping it. Facilitating important conversations and creating art under the guidance of my teachers and later independently (amongst many other things) widened my branches and deepened my roots. My blossoming belief in the importance of giving and spreading love is now manifesting at CMC through the CARE Center and I am extremely grateful for the opportunity to work here.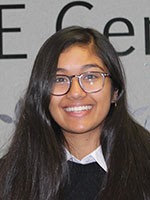 I am passionate about building community across difference because my cultural identity is defined by bridging communities. My ethnic background is paternally Indian and maternally Thai. However, I am American by nationality and my father was raised in Brazil. Throughout the entirety of my childhood I struggled with my Asian and American identities: never feeling Indian enough because I didn't speak Hindi; never feeling Thai enough because I didn't know the fundamental principles of Buddhism; never feeling Brazilian enough because my dad was not a registered citizen, and never feeling American enough because people told me I wasn't. Because of my personal experience and that of many of my close friends of mixed backgrounds, I am passionate about helping individuals connect with and learn to love their identities and stop feeling isolated from or torn between their given heritage and their chosen identity.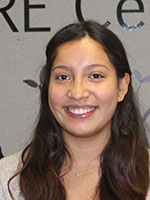 Chicago holds a melting pot of individuals, and when growing up, I felt impacted by the city's rich culture. Yet, when I came to CMC, there was still a lot that I did not know about myself, specifically about my identity. I found myself really understanding who I was through conversations with people whose background did not reflect my own. It was these differences that made me think about identity and how it impacted myself, as well as the people around me. I think differences between individuals does not have to create barriers; we can learn from our differences and be a better community. I want CMC to be both diverse in thought and in color because every identity and experience matters, and it is important that these identities and experiences are expressed and celebrated.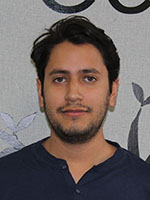 Dr. Martin Luther King, Jr. once said, "An individual has not started living until he can rise above the narrow confines of his individualistic concerns to the broader concerns of all humanity." In the past few years, I have seen the Care Center be a space that helps those see beyond the "confines of his individualistic concerns" and help those who may have not experienced a situation be sympathetic. Growing up in a diverse city such as Newark, I was privileged to be surrounded by a large variety of backgrounds and histories both personal and shared. This diversity helped me learn so much I may not have learned from a textbook or article. I had the pleasure to learn from firsthand accounts of things I had read in a classroom setting. The CARE Center helps be a catalyst for these types of interactions one may read about in class and I would like to share my experiences with others who would like to learn more, for with knowledge comes power, and with power comes change.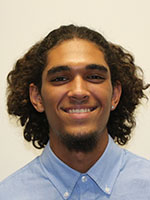 I grew up in Miami, where there is a wealth of diversity in both ethnicity and thought, so I understand the benefits and how important it is to have your voice heard and your identity represented. I have seen how my experiences have shaped the person I am and I think it is important for people to always consider other people's ways of thinking, living, and believing.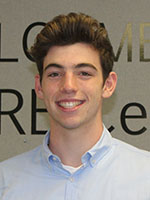 I grew up in a conspicuous family in a very homogeneous town. Because of this, I have always been very aware of my family's differences, especially as they relate to race and disability. This awareness has caused me to develop a deep understanding of privilege and identity. Throughout my life I have developed a passion for educating people about how to be more inclusive, aware of their privilege and empathetic to those different from them. This education is critical to bringing people together across differences and further our collective learning as a society. Working at the CARE Center allows me to learn from people with different experiences from my own and share my own opinions and experiences. As a group we can start conversations across campus that will bridge the gaps on our campus and eventually the rest of the country.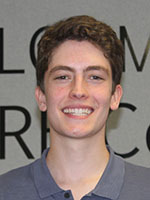 I grew up in a homogenous community. Throughout my life, I've noticed the side effects of implicit bias and ignorance on the people I care about most. Because of this, I developed a passion to understand privilege and foster a community where diversity is valued. I believe in fostering community across difference and approaching identity with an open mind to allow everyone to better understand the world and how we can foster an inclusive environment.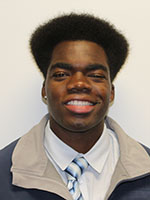 I love to see teamwork and cohesion. I have to come to realize that it is most rewarding and informative to have the input of people from various backgrounds in this team/community we create. In my roles as a facilitator to being a participant, I have found that engaging with people is the best way to create a community where there is no automatic physical unifier. This mixture-turned-connection of peoples is always beautiful.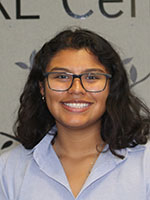 As a first-generation Latina from East Los Angeles, I grew up in a predominately Hispanic community and with that, a limited perspective given the area around me. However, seeing that both my parents were immigrants from Mexico, I began to learn of different perspectives from home. And, being a part of Los Angeles, one of the most diverse cities in the United States, I understood that there were different perspectives all around me. And, once arriving to CMC, I wanted to become a part of the CARE Center to show others my perspective and teach people of my culture. Additionally, I also wanted to learn from everyone and their perspectives on the world as well. Whether it's teaching people about current status in the Latinx community or giving a small taste of home to others, I want to make sure that students have the opportunity to be in an inclusive space and give a taste of diversity on campus.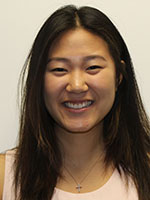 Growing up, I was always blessed to have a space where we were able to express valued identities as a means to refine our relationships and understandings of each other. Because I know what that has done for me as an individual today, I am devoted to replicating the same inclusive community for others who may not have had that privilege here at CMC. By redefining what diversity and inclusion should look like and mean to us, and also highlighting the underlying needs for change, we take active steps towards becoming a campus that understands people's needs for holistic acceptance.
CARE Center Fellow Alumni