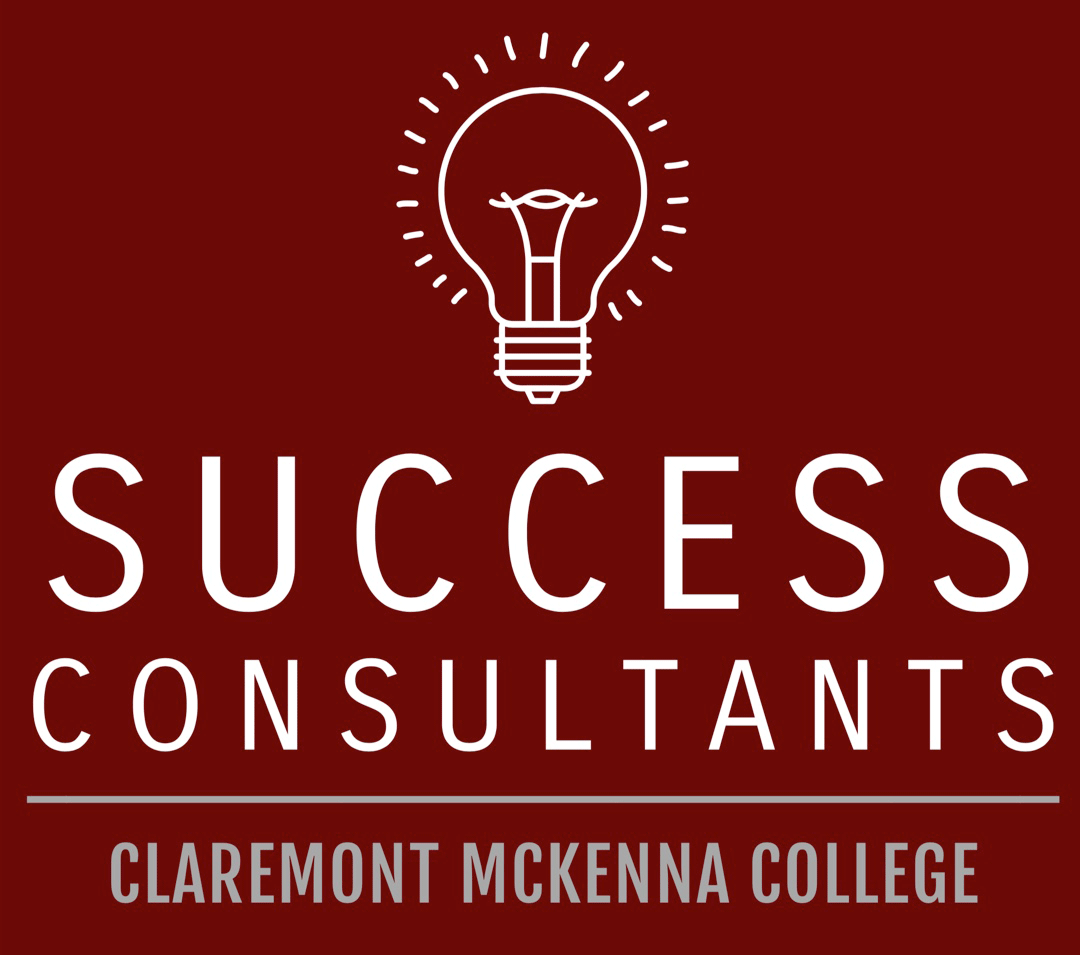 Success Consultants are peer mentors who help students achieve their academic and personal goals through improved skills and strategies. Meet with a Success Consultant to learn tips for time management, creating a study guide, note-taking, exam prep, stress tolerance, and more. Whether you need help with something specific or just want to learn some new tips and strategies, we can help.
Make an appointment with a Success Consultant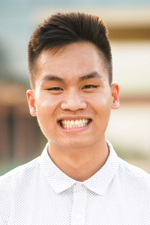 Tony Chau
Major: Science Management
Talk to me about organization, study guides & research
Hi friends! My name is Tony Chau, and I am a senior studying Science Management. On campus, you will find me most involved with 1Gen, CMC's first-generation college organization focused on programming relevant events. Lastly, as a native-born San Diegoian, my three favorite hobbies are spending time at the beach, watching the latest football games, and seeking the next best-value restaurant. I am excited to join this team because it provides me a platform to help all students address their questions related to study habits and best practices. Talk to me if you need any help, especially if it's around organization and study plans.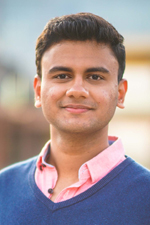 Uddhav Gupta
Major: Economics-Accounting & Psychology
Talk to me about econ, math, psychology, research & organizational tech tools
Hey! My name is Uddhav Gupta - a sophomore at CMC studying Economics-Accounting and Psychology. While I'm originally from India, home has been Indonesia - the land of beaches and islands - growing up. When I'm not in class, you'll see me rehearsing as part of the Claremont Colleges Ballroom Dance Company, researching at the Kravis Leadership Institute, enjoying some great food and a talk at the Athenaeum, or simply indulging in a good TV show. Other interests include travelling, finding the best restaurants around, playing the piano, reading, and photography. I also love trying new things - this semester, it's sailing at Newport Beach on Sundays!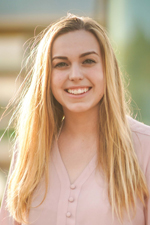 Kelly Keene
Major: Biology, with a strong focus in neuroscience
Talk to me about creating a study guide, research, student-athletes & sciences
Hey! My name is Kelly Keene and I am a sophomore at CMC dual majoring in Biology and Literature. I'm from Seattle, Washington, aka the promise land for Starbucks and rainy days. Although I'm a big fan of the So-Cal life, I still miss the greenery and necessity for rain jackets back home. When I'm not studying you can usually find me in the gym greeting you at the front desk or practicing with the CMS Women's Basketball team (sco 'Nas!). As a self-described nature enthusiastic, I love everything and anything outdoors -- come on one of my trips for Outdoor Initiative if you're looking for a great way to distress and make some memories! Also, I strongly believe dogs are one of the best things on earth, so please feel free to show me all the photos of your pups. Transitioning to college can be difficult for anyone and I am eager to help other students ease that transition. Whether it's organization, study skills, writing, research, distressing, or what-have-you I am happy to help! Let's meet and see what we can come up with to make your college academic experience the best it can be.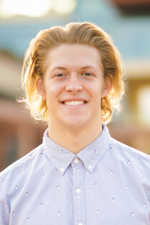 Mitchell Kirsch
Major: Psychology & Studio Art
Talk to me about growth mindset, life balance, stress tolerance & student-athletes
Salutations! I am a sophomore residing in Berger Hall (come check out my weekly quotes posted outside room 316B for some motivation and wisdom). I am a sleep enthusiast (9 hours a night baby!!), vegetable consumer, and love Psychology and Art (my majors). If I am not in my room reading about psychology, you can probably find me walking around campus without shoes or working on my jump shot in Roberts. By the way, I am growing out my hair for a year because I am all about that growth mindset! I would love to talk to you about taking pride in mistakes, befriending stress, ways to balance school and sleep, and so much more!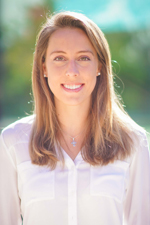 Ellery Koelker-Wolfe
Major: Biochemistry
Talk to me about science, time management, student-athletes & stress tolerance
Hi y'all! I'm a senior majoring in Biochemistry with a sequence in Really Cool Classes. Though I love a good molecule, I enjoy reading and writing as well, especially when I get to weave together different branches of knowledge. Home is Atlanta, Georgia or on the basketball court with my fellow Athenas. I love talking about Game of Thrones and frequently quote The Office. I spend most of my time at Roberts or at the sandwich bar at Collins. As a science student and an athlete, I've learned important lessons in time management and stress tolerance. I'd love to share some tips and tricks with you!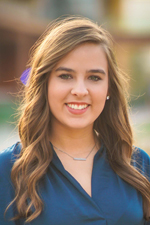 Kelly Lyons
Major: Science Management & Public Health
Talk to me about note-taking, organization, time management & test-taking strategies
Hey y'all! I'm a sophomore studying Science Management and Public Health/Health Ethics (so a nice spread of just about everything). I call Houston, Texas home, but I am loving my time here in SoCal. On campus, you can often find me trying to speed walk in heels to a meeting for SOURCE Nonprofit Consulting or hanging out in Beckett Lounge. I love crime tv, good mac-n-cheese, and traveling!
I had an untraditional high school experience that helped me develop skills and strategies to better organize myself and take advantage of opportunities in the less-structured environment of college. I'm looking forward to helping students customize our tips and tricks to fit their college experience. I am really excited to be working with the team to help students not only be more successful academically but have more time to explore all the opportunities at CMC!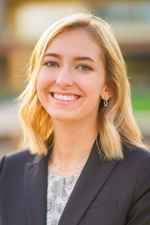 Skyler Sallick
Major: International Relations
Talk to me about organization, study guides & research
Hello! My name is Skyler and I am a sophomore at CMC, majoring in International Relations with a Public Policy sequence. I grew up in New England and am very much a "New Englander," but California has definitely become my home (much to my family's chagrin!). I love to think critically about the balance between innovative technology's rich potential and its ability to have a negative impact on society. Throughout high school and into college, I have worked on a variety of projects, doing both education-based and policy-based research, that have explored technology's ability to function productively within society. Outside of school, I love to sail with my family and spend time in the sun. I am also very passionate about dogs, particularly my wiener dog, Peaches! On campus, if I'm not talking to someone about tech law or puppysitting professors' dogs, I am probably listening to a politics related podcast. More so than anything, I absolutely love to learn. However, learning how to learn is not as simple as going to class, and that was something I spent a lot of time figuring out. Planning, organizing, researching, reading, and writing are things that I have learned to love and have helped me learn how to learn. Come chat with me and we can figure out what will work best for you!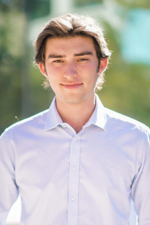 John Soranno
Major: Economics
Talk to me about economics, scheduling & time management
Hi everyone, I am John Soranno and am a Sophomore at CMC. I am majoring a little niche major called Economics. I am a born and raised Minnesotan and the only Minnesotan on campus who will say that they did not come here because of the weather. I miss the cold. I am a big skier and love spending time in the mountains, whether it's driving around in the local ones or trekking up to Mammoth for a ski weekend.
Throughout both high school and college, I have worked with a lot insightful educators who have helped me form my habits and I l am looking forward at the opportunity to share some of them with you as well.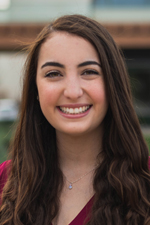 Georgia Wood
Majors: Government and Psychology
Hi! My name is Georgia and I am a sophomore at CMC studying Government and Psychology with the hopes of profiling criminals for the FBI after attending law school! I'm a born and raised New Jersey girl, which you can usually guess the second I start talking, but have been living in Anaheim for the past few years. On campus, you'll see me throwing spears, discs, and cannon balls for CMS Track and Field or presenting closing arguments with the mock trial team.
In my free time, I'm usually working at Roberts reffing intramural sports games or yelling at the TV during a hockey game (Go Kings Go!). I used to be a Biology major and completed half of the requirements before reprioritizing my goals for after college. So, if you're struggling with finding your passions, I'd love to help you out and share how I was able to make these new decisions! Come say hi if you'd like to discuss study tips, getting organized, using a planner, or how the Kings can win a game and not be last in the Pacific division!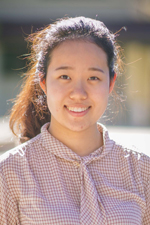 Qinfei Zou
Majors: Philosophy and Public Affairs
Talk to me about international students, time management, work-life balance & test prep
Ni Hao! I am Qinfei Zou. I am an international student from Xi'an, China, a city famous for Terracotta Warrior and amazing local food! I am currently a sophomore at CMC majoring in PPA (Philosophy and Public Affairs). Outside the classroom, I spend most of time brainstorming and solving problems at SOURCE Nonprofit Consulting, practicing cases for CMC Mock Trial, and directing/experimenting a play for Chinese Theater Club! Dancing, watching Korean drama or eating sushi/poke on the lawn in front of Scripps Dining hall is the best way for me to relax.
With so many interests and unavoidable barriers in language and culture, I had a hard time adjusting to college and managing my time efficiently during freshman year. Fortunately, through this struggle, I developed many effective strategies for time-management, test preparation, work-life balance and distressing. That is also why I am so excited to join this program to share my strategies with you and help reach your best potential!