The Kendry Apartments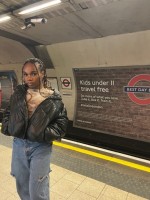 Hey everyone!!! My name is Precious, and I am originally from Newark, New Jersey. I am a dual major in Government and Religious Studies. Surprisingly enough I always have a lot to say, but for some reason for these mini bios I am always at a loss for words. The most rewarding part of my time here so far at CMC has been the friends and people that I have met along the way. Above all else I am excited to meet each and every one of you and I love cooking so who knows I may just be that RA that cooks for the floor.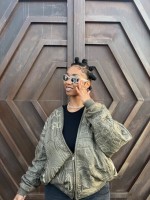 I am from Chicago and I am major in Media Studies. I am a multidisciplinary artist. Honestly, if it has anything to do with moving my hands or displaying the beauty of my mind, I am interested in exploring it! I am all for connecting and learning about people's experiences and understandings of the world. That being said, feel free to spark some conversations with me! I am excited to cultivate a welcoming community for students, and to get your art juices flowing
with spaces like open door hours and activities.
The CMC Apartments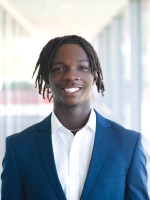 Hi, I'm Timi Balogun, a Senior at CMC studying Economics with a Finance Sequence. I'm originally from southwest Houston, TX, and I definitely don't hesitate to let people know any chance I get! What I love most about CMC is the tight-knit community and all the insanely talented and intelligent individuals I've met during my time here. I'm most excited to help foster and build that same community at the Student Apartments next year and be a point of contact for support for the Student Apartment residents and the greater student body. I'm always looking to chat, connect, play ball, or anything so please don't hesitate to reach out. Looking forward to a great year!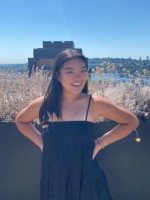 Hi!! My name is Julia Cruz (she/her) and I'm from Pasadena, CA majoring in Human Biology on the pre-med track. I could not be more excited to be one of the Senior Apartments RAs! I am passionate about building community at CMC and am lucky to have met so many incredible people, especially as a Research Assistant at the Reed Cognitive Neuroscience Lab, a CARE Center Fellow, and a First Year Guide. I love playing beach volleyball, experimenting with new recipes in the kitchen, and just basking in the sun. If you ever see me hanging out at DOS, studying in Ryal, or longboarding around, please say hi!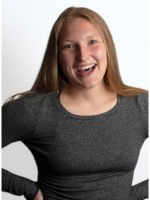 Hello! My name is Carly Kirsch and I am a psychology major with a leadership sequence. I've lived in New Hampshire my whole life so I love the year-round beautiful weather at CMC. On campus, I am a Romero Success Coach and a thrower for the CMS Track & Field team (Sco Nas). Aside from that, I love playing tennis, pickleball, and practicing hot vinyasa yoga. I will always say yes to a pickleball match. I'm really excited to cultivate a welcoming and fun community at the apartments to make our senior year memorable. I look forward to hosting open door hours to chat about life or the newest reality TV show (especially Love is Blind). Can't wait to get to know y'all, feel free to reach out whenever!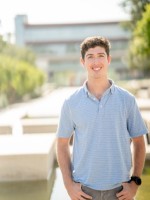 Hey CMC! My name is Jimmy Papas and I am pumped to be one of the Apartments RA's next year. I am from Greenwich, CT but I consider California my second home. I am studying Economics and Physics (Previously a 3/2 Major). I'm always flying around campus on my skateboard and you can find me at the Hub grabbing a quick bite, playing intramural sports, and hanging out with friends on campus. I can't wait to host some fun events on campus next year and to work with the cohort!
North Quad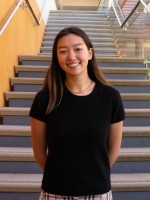 Hi! My name is Maxine Tamas, and I'm excited to be the RA for Appleby. I am from Portola Valley (the Bay Area) and I'm pursuing a 3-2 Economics and Engineering major. When I'm not hitting the books, you can find me on the tennis court or cheering on the best basketball franchise, the Warriors. I also love backpacking, watching movies, and hanging out with friends. One of my guilty pleasures is watching reality television shows, so feel free to hit me up if you want to chat about the latest episodes. Some of my favorites are The Bachelor, Survivor, and Love Island, but I'm always open to new shows. I am excited to foster a tight-knit community in Appleby and get to know others at CMC, so don't be scared to say hi if you see me on campus!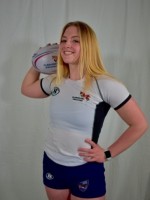 Hey y'all! My name is Caroline Bullock and I am ECSTATIC to be the Boswell RA next year! I am a PPE major with a Leadership Studies sequence, and I will be graduating this spring! I am originally from Helena, MT and I love the mountains. I take weekly hiking trips (my favorite hike is Potato Mtn) and love to take new friends with me! On campus, I am a Handley Leadership Fellow Captain of the Claremont Foxes Rugby Team. I am looking forward to creating a vibrant and inclusive environment for my Boz residents and keeping up with some fun traditions (as well as creating new ones)! Feel free to stop by BOS 212 to hang out, I'm always down to chat and make new friends!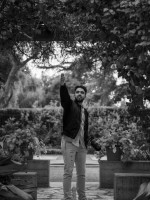 Hello! My name is Mahmood, and I am the RA of Green! I am from Sanabis, Bahrain, and I am a government major at CMC. In my free time, you can usually find me cooking, taking photos around campus, or sitting somewhere in the sun. On campus, I enjoy hanging out at Kravis 3rd floor patio (mountainside), the Hub (I'm a huge Hubster), and chilling in my massive 7-foot-60-pound beanbag. I love the community at CMC and I am so excited to get to know all of my residents and host fun dorm events! My door is always open, feel free to reach out! Peace!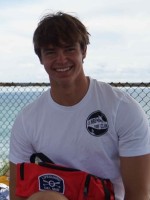 Hello Everyone! My name is Mark, I'm from San Diego, and I'll be the RA of Wohlford this year. I'm a neuroscience major at Keck on a pre-medical track. When I'm not struggling on a problem set you can find me with friends on Parents Field, poorly singing with headphones in, or eating far too many Collins cookies. I am also co-president of the Surf Club and Barbell Club and a consultant for SOURCE. Feel free to stop by Wolf 212 anytime to chat, listen to music, or to get help with whatever you may need. So stoked to meet you all this Fall.
Mid Quad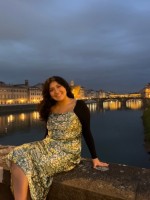 Hey hey!! My name is Alessandra Diaz but I usually go by Ale. I am one of the RA's for Beckett Hall:) I am a Senior dual majoring in Economics and International Relations. I am originally from a SUPER rural town in Northern California called Hidden Valley Lake but my family moved to Alicante, Spain last year. Aside from being an RA, I am part of the CMC tour guide cohort, the Claremont Christian Fellowship, and the 5C Challah Bread Club! I am usually in DOS procrastinating or walking to the village to feed my caffeine addiction at Iron and Kin coffee shop. Apart from studying, I like to go on night walks, scope the party scene, play intramural volleyball, add to my plushie collection, or go to 21 choices to realize my goal of trying all 21 before I graduate. Please reach out if you have any questions, need a pep talk, or want to go on a sushi run. Can't wait to meet you all <3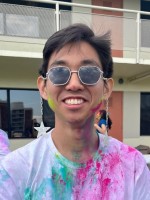 Hey CMC! I'm David (Hyun Wuk) Lee, an Econ major from Irvine, California. On campus, I'm involved in SOURCE Nonprofit Consulting, work at the CWPD, and serve on the APASA E-Board. In my free time, I love watching football (and playing fantasy; kind of an unhealthy amount), napping on my futon, and reading fiction (pretty much everything from short stories to novels whenever I find time). Extremely grateful to be one of your Beckett RAs and looking forward to an awesome year. Welcome (back) to CMC, super excited to see and meet you!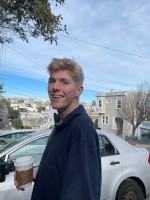 Hi everyone! My name is Basil and I'm a Literature major from San Luis Obispo, CA. On campus I'm one of the leaders of Mock Trial and am also involved in the Athenaeum and the Open Academy. I enjoy watching and playing most sports, especially tennis and soccer, and also love reading and board games. I'm excited for the year and can't wait to get to know my Benson residents!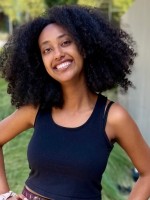 Hi hi! My name is Liya Yemaneberhane (she/her) and I'm originally from Ethiopia but I now live in Rossmoor, CA. I am pursuing a major in Neuroscience and am on the pre-med track. As a two-year resident of Benson, I am thrilled to be one of the Benson RAs this year. I look forward to getting to know all of you and building a strong, supportive community together! I love watching sunsets, listening to music (FKJ, Mac Miller, and Daniel Caesar), spending time with friends and photosynthesizing in the sun. If you ever see me with my headphones on, don't hesitate to say hi. I can't wait to meet all of you soon!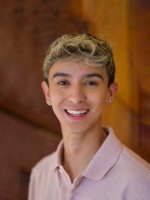 Hi y'all! I'm Javi and I'm so excited to be one of the Berger RA's! I am from Houston, Texas majoring in Psychology with a Data Science Sequence! On campus I'm President of ¡Mi Gente! Head Consultant at the CWPD, and a Success Coach! When I'm not running around campus you can find me getting an iced coffee at the Hub, chilling at CARE, or scrolling through Twitter in a lounge. I also love discovering new music (especially reggaetón!) and am always open to recommendations! I'm super excited to continue building community at CMC! Come visit me whenever!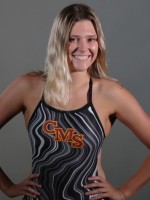 My name is Lexi Punishill (she/her), and I am so excited to be an RA for the 2023-2024 academic year! I am from Darien, CT, am a Government and Spanish dual major, and am a member of CMS Swim and Dive. I am a huge Disney fan and like watching shows like Parks and Recreation, The Office, Only Murders In the Building, and more! I love the community here at Claremont McKenna, and the collaborative nature of every single space I find myself in is something I really enjoy about CMC. I will be one of the RAs of Berger Hall, and I am excited to work with the other RAs in Mid-Quad and the cohort to create a positive environment for everyone here on campus!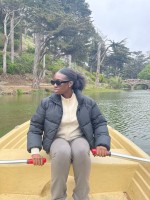 Heyyyy! My name is Aicha, I'm from Oakland, CA and I am one of the RAs of Crown (best dorm on campus). I'm a Cognitive Science major at Pomona, but you'll catch me at DOS and 4th floor Kravis the most. On campus, I work for CPB as Director of Holistic Programming, one of BSA's Event Coordinators, and I am a research assistant with Dr. Umanath's Memory and Aging Lab. Some of my favorite things are food, making playlists, sunsets, tennis, and Golden State Warriors (if you're hater, I have nothing to say to you :)). Jk, kinda. I'm looking forward to making new connections with my residents, co-RAs, and the greater CMC community!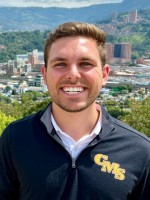 Hey everyone! My name is William, and I'm from Columbus, OH but was raised in Maryland. I'm majoring in Organizational Studies with a Leadership Sequence. On campus, I am a Research Assistant at KLI, Tour Guide, Senior Interviewer, and play different intramurals. Over the last few years, I've also lived in Massachusetts, NYC, Hawaii, Florida, Spain, and Peru. During my free time, I enjoy playing tennis, pickleball, volleyball, hiking, watching Survivor, and trying new activities. Looking forward to meeting everyone!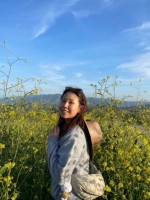 Hello! My name is Kiren, I'm from Tokyo, Japan and I'm super excited to be one of the Marks RAs for this year. I'm studying Neuroscience and on a Pre-Med track, and you can usually find me at CARE or the library working and chatting with friends. I love cats, ceramics, and playing/watching basketball!! (One of my ambitions includes making an intermural basketball team with my residents so let me know if you're interested :)) I'm looking forward to getting to know each one of my residents and being one of the closest resources for you all!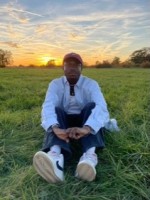 Hey y'all, my name is Kenneth! I'm Ghanaian and have lived in the Bronx, New York for most of my life. I major in PPE (don't ask me about Econ though). My favorite place on campus is CARE- snacks and friends, what more could I ask for (oh I'm also a CARE Fellow). You can probably catch me taking naps in DOS North (love that couch) or CARE. I'm a big tea person so I most likely will be drinking tea (Black tea) during open door hours. I talk a lot and I'm super loud (but can get quiet if you need me to) so please don't hesitate to say wassup. Can't wait to make Marks homey w/ y'all!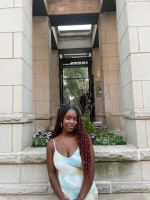 Hey everybody! My name is Shaliya (she/her), a Chicago native majoring in Economics. I am the RA of Phillips Hall! On campus, you can most likely find me at the Hub, the Library, my dorm or in Roberts sitting court side cheering on my favorite team (CMS Women's Basketball)!! I am on the executive board for Black Womens Collective and Black Student Association. I am also a former Advocate and First Year Guide. In my free time, I love to listen to music, binge watch shows, work out and crotchet! As an RA, I am super excited to cultivate a community where everyone is seen, heard and celebrated! My #1 priority is to make the dorms feel like home.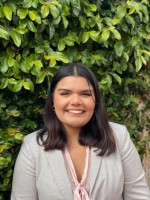 Hi everyone! My name is Maryum (she/her) and I'm from the Eastern Shore of Maryland. I am majoring in Government with a Legal Studies Sequence. On campus, I'm the VP of Exploratory Programming at CPB and on Mock Trial. I'm very excited to be the RA of Valach and host many courtyard movie nights and other fun events! In my free time, I love exploring the area, especially hiking, and finding new restaurants (reach out for recommendations!). I can't wait to meet and learn about all of you!
South Quad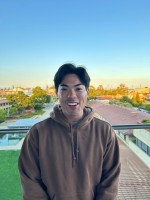 Hey all. My name is Mitchell Mashiko and I am from Torrance, California. I am a recent transfer from Compton Community College and I am studying economics. On campus, I am on the CMS baseball team. Outside of school, I love to go fishing, go boogie boarding at the beach, play pickleball and spikeball, watch Star Wars, and try new boba shops. I am excited to be the RA of Auen next year and look forward to seeing everyone in the fall!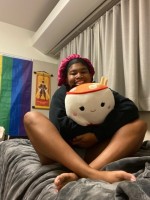 Hi everyone! My name is Jenasis (they/them) and I am super excited to be an Auen RA!! I grew up in Atlanta, Georgia but moved to Northern California right before highschool. I came to CMC as a biology major and changed to psychology after my freshman year. Since then, I have really enjoyed taking psychology classes. Another thing I have grown to enjoy during my time at CMC is learning Spanish because it has opened so many doors of communication with others. While I spend a lot of time in my room, you can catch me at the Psychology Building's computer lab or in my favorite dining hall: Frary. I really enjoy organizing, reading, cooking, playing tennis, and finding good spots to eat around Claremont! I can't wait to get to know you!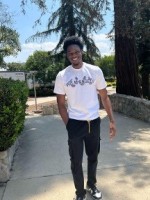 Hi everyone, my name is Miles Baffour, and I look forward to being one of your Fawcett RAs! I'm a Data Science major from Virginia. On campus, you might see me at the QCL mentoring for Computer Science courses, studying at one of the computer labs, or riding my penny board in a desperate attempt to get to class on time. During my free time I like to play basketball, work on coding projects, and go on walks. I'm excited to meet you all and I anticipate that we'll have a great year!
Heyy! My name is Wynter and I'm from Chicago. I am majoring in economics with a data science sequence. On campus, I am a RLCIE fellow and the BWC president. You can also find me working at Robert's front desk. My favorite thing to do in my free time is relax so I love napping and literally anything self care related. My sun sign is Aries and my other two are Leo and Taurus. I don't know which is my moon or which is my rising, but those are my big three. I'm a plant parent and generally I like being outside (only when it's warm). You'll probably find me somewhere in DOS or my floor in Fawcett if the weather is anything below 60. I'm excited to be an RA's and look forward to getting to know all of our residents!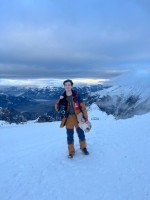 Hey CMC! My name is Cody, and I am a Philosophy/German dual major hailing from Santa Fe, New Mexico. In my free time, I love to read, explore art exhibitions, and obsess about obscure examples of common household products (incl. cultured butter, single-origin coffee, and olaplex shampoo, to name a few). As an RA, I'm looking forward to fostering a community where people from different class years mix, offering unique events, and waiting for someone to show up to my open-door hours. Some fun facts about me: I speak 1.7-3.2 languages, depending on who you ask; If I could wear lederhosen every day, I probably would; and my favorite Bible passages are either Isaiah 54 (OT) or John 1 (NT). I'm excited to spend my last year here at CMC enjoying the California weather, and hope that I can walk with you through the highs and lows of the year. Don't be a stranger :-)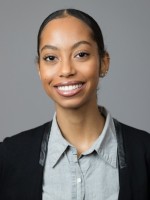 Hey everyone! My name is Cristi Cruz and I'm the RA of Stark! I was born in the Dominican Republic, but was raised in Brooklyn, NY (#goeastcoasters #representingformyAfroLatinas). One of my favorite things to do in Claremont is getting dressed up and going to the village—I love the farmers market, Pepo Melo, and Casa Maguy!! I also love to talk about public health, the nervous system/THE BRAIN, Netflix shows, and tips on how to navigate college (study strategies, interesting classes, resources on campus, etc). On campus, I'm a senior interviewer and tour guide. I love CMC because of the strong support system I've had since freshmen year, consisting of friends, staff members, and professors. Thus, I look forward to creating a supportive and inclusive community for all of the residents. Last, but certainly not least, I love CMC because of Ath Tea lol!