Welcome to the CMC Community! On behalf of the Office of the Dean of Students, we are excited to share the following dates for fall 2021. All planning is subject to change based on the recommendations of local and national health experts. Thank you for your understanding. For more information regarding Fall return updates, please visit CMC Returns and the Academic Calendar.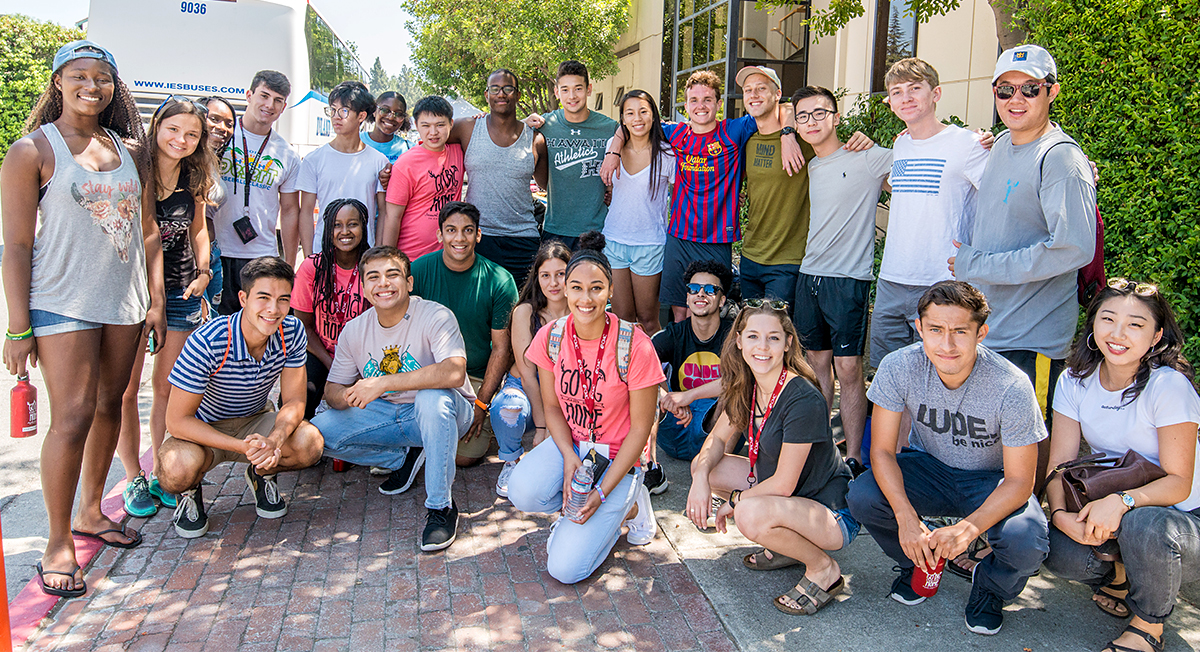 ---
What is WOA?
WOA stands for Welcome Orientation Adventure. WOA Trips are destination experiences designed to help students make connections and learn life skills before entering college at CMC. Our many trip offerings allow students a variety of opportunities and activities, from beach camping across southern California to cabin camping and team building. There is truly something for everyone! Each group consists of 15-20 new students and three or four First Year Guides who are currently enrolled at CMC.
WOA Trips are designed to promote:
A supportive relationship with peers

A mentoring relationship with trip leaders

A sense of community and belonging

Readiness for college life

Personal growth

Leadership skills

A connection to the natural world

Responsibility for self and others

Decision-making skills

Challenge and discovery

Self-awareness and self-confidence

An awesome introduction to the CMC lifestyle!
---
When is move-in, WOA and orientation?
We anticipate the following schedule. Students will receive more detailed information regarding move in day and WOA preparation this summer. Please check your CMC email regularly for updates.
August 12-19 – Class of 2025 Virtual Family Orientation Sessions
August 19— New International Student Move-In (Class of 2024 and 2025)
August 20-21— New International Student Orientation
August 22—Class of 2025 Student Move-In
August 23-25—Class of 2025 WOA Trips
August 24— Class of 2024 Student Move-In
August 25-27 – Class of 2024 WOA Trips
August 26-29—Class of 2025 and 2024 Orientation Activities
August 28-29— Class of 2023 and 2022 Move-In
August 30—First Day of Classes

---
Will new students have a WOA trip?
We are moving forward with plans for WOA trips for new first-year and sophomore students, and transfer students. Students will receive more information about WOA in the early summer.
---
Will the class of 2024 have an on-campus orientation or a WOA trip since they missed those experiences this past year?
Yes, sophomores will move in on August 24, and will head off on WOA on August 25-27. Upon return, they will take part in orientation activities prior to the start of classes on August 30.
---
Who Participates in WOA?
Everyone! All new students, freshman and transfer, will go on a WOA trip as part of their Orientation experience. There are many different trip options and there is something for everyone! A form to list your trip preferences will be available in May 2020 through the Orientation Portal.
It is imperative that students who plan on playing a fall sport contact their coach in order to coordinate practice schedules with your WOA trip.
---
What Should I Bring?
Students will most likely be bringing the items needed for their trip to college. More specific items, such as sleeping bags and pads, are available if you cannot bring your own. Once you have been assigned a trip, you will receive an electronic packet detailing your trip and the items you will need to bring. Be mindful that while you are on your trip, you will be away from campus and will not have access to your room, so bring what you need and leave what you don't!
---
First Year Guides
Trips are comprised of 4-5 First Year Guides per 15-20 participants. Each trip has at least one male and one female guide who represent a variety of class years. First Year Guides participate in mandatory training prior to the trips, including a course in basic first aid, in order to ensure safe and well-run trips.
---
Trip Destinations
Cabin Camping: Trips will sleep in a cabin with four walls and a roof and maybe even electricity. Meals are prepared for the group.
Camping: These trips will be fully outdoors and will be camping in tents at various State Parks in California and have access to restrooms and showers. Meals are cooked by the group.
---
Claremont McKenna College has invested in the quality of its risk management practices by participating in Risk Management Training offered by the National Outdoor Leadership School (NOLS), an organization with over 50 years of experience managing risk in wilderness environments. As a result of this training, while NOLS doesn't endorse of certify our practices, Claremont McKenna College is further enhancing its risk management strategy. We have invested time and resources in these practices because the health and well-being of our participants is one of our highest priorities.