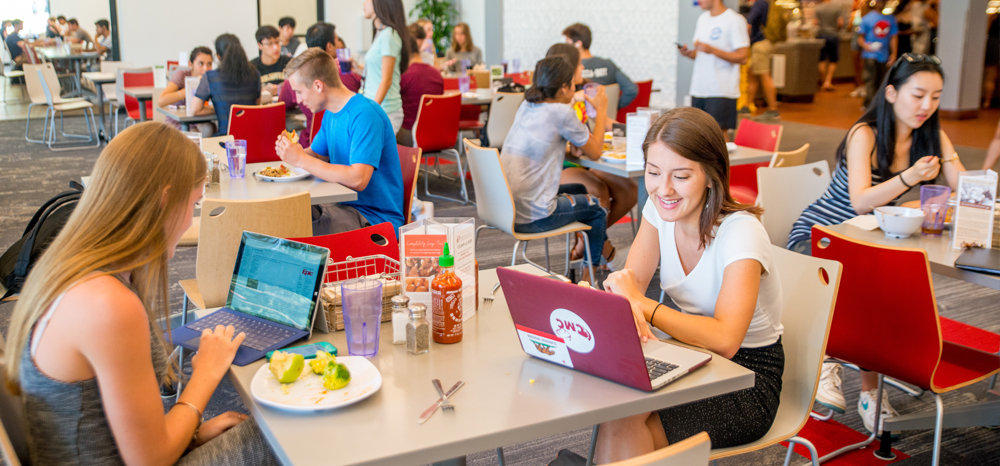 Collins Dining Hall and the Hub

Collins Dining Hall hours have been extended to 3 hours per mealtime. Snack at Collins will be offered per usual, and the Hub will be fully functional with late-night hours. The regular meal plan for all students will begin on August 28.
Collins​(offering extended hours of operation)
Monday – Friday ​
Breakfast: 7:30am – 10:30am​
Lunch: 11am – 2pm​
Dinner: 4:30pm – 7:30pm​
Saturday and Sunday ​
Brunch: 10am – 1pm​
Dinner: 4:30pm – 7pm
@Theo's Food Truck
To supplement regular meal service options, CMC is introducing a food truck this year. It will be located just north of Beckett Hall.
GrubHub
CMC has partnered with GrubHub, which will allow students, faculty, and staff to order food ahead of time so they can swing by and grab their meals without delay. There are new locations across campus with outdoor seating for people who would like to hang out with friends and share meals outside as weather permits.