CMC hosts Lessons and Legacies XIV Holocaust scholars conference
World's largest gathering of experts on the Holocaust comes to Claremont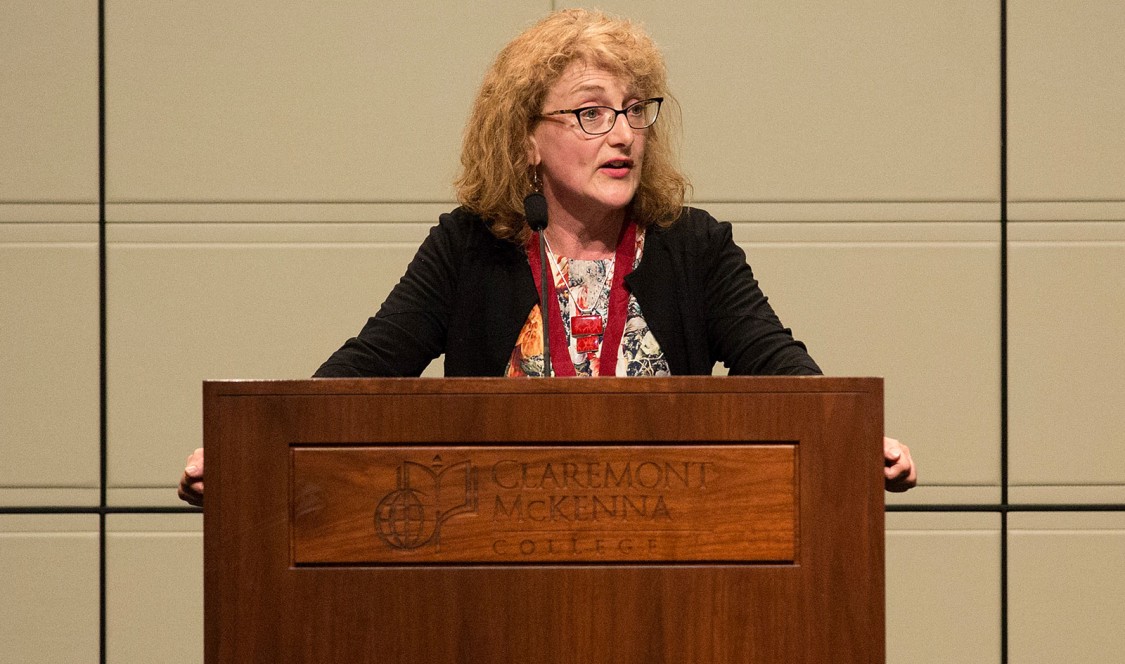 This past weekend, some 275 Holocaust scholars and survivors from around the world gathered in Claremont for the biennial Lessons and Legacies XIV, the largest conference of experts on the Holocaust. Hosted by Claremont McKenna College and CMC's Mgrublian Center for Human Rights, the program ran from November 3-6. This marked the second time CMC has hosted the conference in its history.
Organized around the theme The Holocaust in the 21st Century: Relevance and Challenges in the Digital Age, participants gave keynote lectures, led 30 panel discussions along with numerous other presentations and plenary sessions. CMC students attended all events and had the opportunity to witness heated academic debates about Holocaust collaboration, the pursuit of justice, literary representations of suffering, and the ethics of videotaping survivors in 3-D. Students described their experience as exciting and educational. One senior said, "My knowledge of the Holocaust increased substantially and it was truly an unforgettable experience."
The opening dinner and keynote address on the "State of the Field of Holocaust Studies," by Professor Doris Bergen of the University of Toronto, were among the highlights of the conference. CMC's opening remarks came from President Hiram Chodosh; Wendy Lower, the John K. Roth Professor of History and George R. Roberts Fellow; and Jonathan Petropoulos, the John V. Croul Professor of European History.
At the opening dinner, Auschwitz survivor Theodore Zev Weiss, the co-founder of the Holocaust Educational Foundation and the Lessons and Legacies conference, presented scholar Gerhard Weinberg with its Lifetime Contribution to the Field award. The laudation read: "In recognition of his nearly 70 years of teaching, mentoring, and scholarship. Weinberg shaped early debates in the field, countering German apologists and unveiling quasi-deniers. His many notable contributions include his discovery of Hitler's unpublished second book, his consistent advocacy for linking the Holocaust to the war, and his supervision of dozens of doctoral and master's students, who valued his cultivation of their humanity and their intellect."
The mission of the Mgrublian Center for Human Rights at CMC is to instill in students an understanding of human rights as central to moral conduct and ethical decisions in their personal lives, in their careers, and in the public arena.
More information on Lessons and Legacies XIV is available in the Mgrublian Center's newsletter, on the Center's website, and Facebook page.
Full keynote address
Contact
Office of Public Affairs and Communications
400 N. Claremont Blvd.
Claremont, CA 91711
Phone: (909) 621-8099
Email: publicaffairs@cmc.edu

Media inquiries: Gilien Silsby
Phone: (213) 500-8673
Email: gsilsby@cmc.edu