Michael Sutton '76, CMS Director of Athletics, William B. Arce Professor and George R. Roberts Fellow, recaps the 2013-14 school year and gives a preview of upcoming events in the Spring/Summer 2014 Newsletter (PDF) and Athletic Director Update video. Please click on the links above to read the full newsletter and watch the video.
It might have been a case of freshman shyness, or not wanting to jinx any chance her first novel could go to print, but Pema Donyo '17 worked quietly–– dare we say covertly?–– on the publishing galleys of her debut novel (The Innocent Assassins, Astraea Press) over the course of her freshman y
Longtime Claremont McKenna Professor Langdon Elsbree, who continued teaching part-time at the College beyond his official 34 years on the faculty, died early Saturday morning, June 21, at the age of 84, two days before his 85th birthday.
A public memorial service honoring Elsbree ("A Celebration of Life") has been set for 1 p.m. on Saturday, Aug. 23 in Manor Hall at Claremont Manor, 650 Harrison Ave., Claremont. Parking is available at The Claremont Friends Meetinghouse, across the street: 727 Harrison Ave.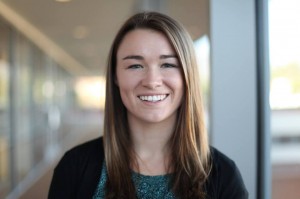 Charlotte Bailey '16/Photo credit: Tricia Wang '15
Over the years, Claremont-Mudd-Scripps Athletics has won 37 Southern California Intercollegiate Athletic Conference (SCIAC) All-Sports Trophies and has been ranked in the upper echelon of Division III programs in the annual Directors' Cup Standings. Even with CMS' continued success during its history, the 2013-14 school year proved to be a record year for the Stags and Athenas as CMS had its best overall year in conference play and tied its highest mark ever in the Division III Learfield Sports Directors' Cup standings, with a 13th place finish in the final 2013-14 rankings.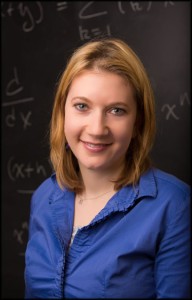 Deanna Needell
VIENNA – When you think of Division III football, huge crowds, fireworks during introductions, cheerleaders, pregame singers and Harley Davidson Motorcycles circling the field as part of the pre-game festivities usually don't come to mind. But that was the environment the Claremont-Mudd-Scripps football team had the opportunity to play in when they faced the Austrian National Team in the Turkish Airlines Charity Bowl at the Hohe Warte Stadium on May 25.
Shannon Miller '16 and Dante Toppo '15, new Ath Fellows (2014-15) for the Marian Miner Cook Athenaeum, are going to have fun with their responsibilities this year. In fact, they're a laugh a minute.
Sophomore Miller is from Berkeley, Calif. "Think rich people, liberals, protests, and Peet's Coffee & Tea on every corner," she says. Her major is Philosophy, Politics and Economics and she has big plans after graduation.
It has been an exceptional spring for CMS Athletics as five teams (men's golf, women's golf, women's tennis, men's tennis and men's track & field) won their sport's conference championships, while the softball team won the Southern California Intercollegiate Athletic Conference (SCIAC) Postseason Tournament. Several spring teams are represented in their respective NCAA Championships over the upcoming weeks in May.
Pages