In memoriam: Professor Emeritus Granville Henry
Professor Emeritus Granville Henry, a member of CMC's faculty for more than 50 years, died on July 28. Henry taught mathematics, science, computer sciences, as well as philosophy and religion at the College. He was 89.
As a member of both the mathematics and philosophy departments, Henry embodied CMC's emphasis on the liberal arts. He frequently collaborated with Mathematics and Computer Science Prof. Robert Valenza on articles and presentations focused on the intersection of philosophy and mathematics.
A former Methodist minister, Henry was interested in exploring the underlying unity of truth between science and religion. His book, "Logos: Mathematics and Christian Theology," was honored as an "outstanding academic book" by Choice, a journal published by the Association of College and Research Libraries.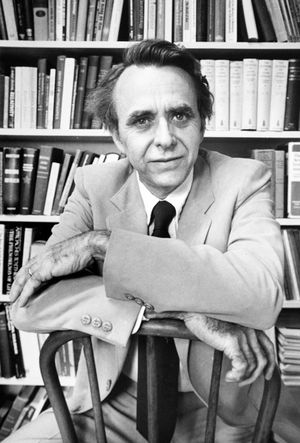 Henry earned his undergraduate degree in physics at Duke University; Bachelor of divinity at Candler School of Theology; MS in mathematics from Emory University; and a PhD in theology and philosophy of religion at Claremont Graduate School. In addition, he served three years of sea duty as an officer in the U.S. Navy. 
Henry joined the CMC faculty in 1964 and built a reputation for being well-liked and appreciated by his students.
"Professor Henry was a true gentleman and Renaissance man—well-versed in philosophy, religion, logic, mathematics, and computer science," recalled John Faranda '79, CMC Ambassador-at-Large. "He was my computer science professor. He had a soft, lilting, luscious Southern accent that is a vivid memory of my computer science class with him back in the days of mainframe computers. Generations of CMC students remember his courtly presence fondly."
Henry and his wife, Tess, who predeceased him in 2020, were married for 62 years. Together they had four children, including Conner Henry, who was an assistant CMS basketball coach from 2001-2006 and also served as associate director of the career services center at CMC. 
Contact
Office of Strategic Communications & Marketing
400 N. Claremont Blvd.
Claremont, CA 91711
Phone: (909) 621-8099
Email: communications@cmc.edu

Media inquiries: David Eastburn
Phone (O): (909) 607-7377
Phone (C): (808) 312-8554
Email: deastburn@cmc.edu