The CMC Mentorship Program in DC
The CMC Mentorship Program was created to help Washington Program interns network with senior-level civil servants, researchers, reporters, congressional staff, and other professionals. Mentors, who are either alumni or friends of the program, volunteer their time to guide students during the internship by forming personal relationships with them, providing advice, and suggesting contacts that may help them academically or professionally. Many have in-depth experience in congressional and advocacy relations, or have excelled in academic research or military service. Participating in the Mentorship Program is voluntary, but highly recommended. New mentors are accepted on a rolling basis. Please contact the program director if you are interested in becoming a CMC Washington Program Mentor.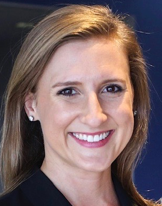 Helena Bottemiller Evich CMC '09
Reporter, POLITICO Washington Program '08 Interned with Wexler & Walker Public Policy Associates
Helena Bottemiller Evich is currently a senior reporter at POLITICO where she writes about food system policy and politics. Her work has earned numerous awards, including a George Polk Award and two James Beard Awards. Bottemiller Evich was previously a reporter at Food Safety News where she covered the run-up to U.S. Congress passing the most significant update to food safety law in a century. Her work is widely cited in the media and has also appeared in the Columbia Journalism Review and on NBC News. She interned at Wexler & Walker Public Policy Associates.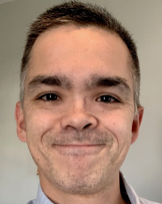 Keith Chu CMC '03
Chief Communications Advisor and Deputy Policy Director
Senator Ron Wyden of Oregon
Keith Chu is Chief Communications Advisor and Deputy Policy Director for Senator Ron Wyden, of Oregon. He helps lead the senator's work on technology, intelligence, and civil liberties issues. He previously worked for the Senate Energy and Natural Resources Committee. Before coming to The Hill, Chu reported on energy policy for Platts News Service and served as D.C. bureau chief for Western Communications Newspapers.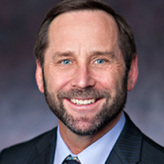 Stephen Dalzell, Ph.D., CMC '83
Senior Political Scientist
The RAND Corporation
Stephen Dalzell, Ph.D. is a Senior Political Scientist at the RAND Corporation. After graduating from CMC in 1983, he served 30 years in the U.S. Army, including four tours in the Pentagon and overseas duty in Korea, Honduras, Germany, Djibouti, and Italy. He completed his Ph.D. in Political Science at UC Santa Barbara in 2006. After retiring from the Army, Dalzell taught at American University's School of International Service, and joined RAND in 2016. His research interests include military personnel policy, security cooperation programs, and U.S. relations with Africa and Latin America.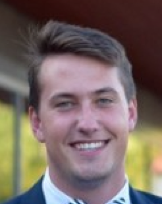 Reid Dickerson CMC '18
Research Assistant
The RAND Corporation
Reid Dickerson is currently a Research Assistant at the RAND Corporation, a nonprofit global policy think tank, focusing on issues relating to the opioid epidemic, healthcare, and public health. At CMC, he studied economics and applied mathematics and plans to enroll in a Ph.D. program in economics. Reid has worked as an intern at the American Enterprise Institute, the Tennessee Department of the Treasury, and in a Senate office.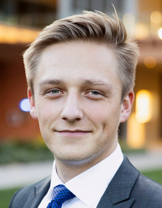 Tobin Hansen CMC '20
Graduate Student
Johns Hopkins School of Advanced International Studies
Tobin Hansen is a graduate student in the Master of Arts in International Relations program at the Johns Hopkins School of Advanced International Studies (SAIS). Previously, he worked as a Junior Fellow at the Carnegie Endowment for International Peace, a nonpartisan, nonprofit foreign policy think tank, where he focused on geo-economics and statecraft. At CMC, he studied economics and public policy. Hansen has interned at the Center for Strategic and International Studies, the Securities and Exchange Commission, and in a House personal office.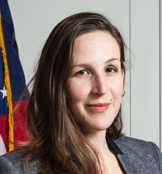 Rebecca Hermanowicz CMC '03
Senior Attorney
The Ethics Law and Programs Division of the United States Department of Commerce
Washington Program '01
Internerd at the Office of Congressman Jerry Weller
Rebecca Hermanowicz serves as Senior Attorney in the Ethics Law and Programs Division at the United States Department of Commerce. She advises Commerce employees on conflict of interest statutes, ethics regulations, policies on the acceptance of gifts by the department, and political activity rules, as well as reviews financial disclosure reports and conducts ethics training sessions. She also manages the division's International Program, providing support for ethics programs in other countries. She worked in the Office of General Counsel at the White House in the spring of 2019.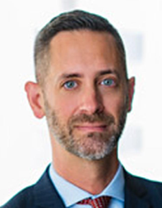 Richard Johnson CMC '01
Senior Director for Fuel Cycle and Verification
The Nuclear Threat Initiative
Washington Program '99
Interned at the Senate Foreign Relations Committee
Richard Johnson serves as Senior Director for Fuel Cycle and Verification at The Nuclear Threat Initiative which is a nonpartisan, nonprofit organization founded in 2001 by former U.S. Senator Sam Nunn and philanthropist Ted Turner. He previously served as the deputy lead coordinator (acting) for Iran Nuclear Implementation at the U.S. Department of State, having also served as assistant coordinator for Iran Nuclear Issues. Prior to working at the Department of State, Johnson was director for nonproliferation at the National Security Council in the Obama Administration.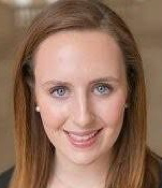 Macie Leach CMC '13
Senior Advisor for Global Markets
The International Trade Administration
Washington Program '11
Interned at Wexler & Walker Public Policy Associates
Macie Leach majored in Government with a Leadership Studies Sequence at CMC. After graduating, she moved to DC for a clerkship at BGR Group before joining the Republican National Committee in late 2013. After the RNC, she worked as an account executive at DCI Group, a public affairs firm. Currently, Leach serves as a political appointee at the U.S. Department of Commerce as a senior advisor for Global Markets at the International Trade Administration.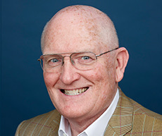 Wayne A. Schroeder
Non-resident Senior Fellow with the Transatlantic Security Initiative, Scowcroft Center for Strategy and Security
The Atlantic Council
Wayne A. Schroeder, Ph.D. has a 41-year career in Washington, DC with service in government, industry, public policy, the military, and higher education. He currently is a Non-resident Senior Fellow with the Transatlantic Security Initiative, Scowcroft Center for Strategy and Security, at the Atlantic Council of the United States. Schroeder served as Deputy Under Secretary of Defense (Resource Planning/Management) in the Office of the Under Secretary of Defense (Comptroller) from 2001-2004, where he received the Office of the Secretary of Defense Medal for Exceptional Public Service. He was also a Professional Staff Member for the US Senate Defense Appropriations Subcommittee (1981-86), with responsibilities for oversight of DoD research and development programs.
Program Alumni & Friends of the Program
During the past 50 years, the Washington Program has operated in the District of Columbia, it has inspired young people to excel in various professions in both public and private spheres. Among our program alumni, some have distinguished themselves in politics, others in civil service, journalism, academia, business and in various political consulting and policymaking roles. Many of our past interns have returned to D.C. making the Washington metropolitan area their home. We are grateful for their continued support of the program through mentoring our students, sharing their experiences, and participating in program activities.
Brian Arbour, Pomona College '95
Associate Professor of Political Science
John Jay College, CUNY
Washington Program '94
Interned at the Democratic Senate Campaign Committee
David Dreier CMC '75
CMC Trustee
U.S. Congressman 1981-2013
Chair of the Fallen Journalists Memorial Foundation
Chairman, Tribune Publishing
Founder of the Dreier Roundtable at CMC
Washington Program '74
Interned with Congressman Barry Goldwater, Jr.
Laura (May) Grisolano '86
CMC Trustee
Founder and President
Bridge Mediation & Leadership Solutions
Washington Program Fall 1984
Office of Arizona Senator Dennis DeConcini
Jana HardyKinsey, JD, CMC '04
Investment Director
David Weekley Family Foundation
Washington Program '02
Interned at B. Kenneth Simon Center for American Studies
Jonathan O. Hirsch, JD., CMC'12
Associate
Hogan Lovells
Washington Program '10
Erik Kiefel CMC '92
Acting Office Director
Office of Strategic Policy
Strategy Policy Division Financial Crimes Enforcement Network
U.S. Department of the Treasury
Ken Miller Pomona College '85
Rose Associate Professor of State and Local Government
Claremont McKenna College
Washington Program '83
Interned with Congressman David Dreier '75
Stephanie Oehler CMC '14
Honors Attorney
US Environmental Protection Agency
Washington Program '13
Interned at the White House, Council of Environmental Quality
Tim Peckinpaugh CMC '81
Partner
K&L Gates
Washington Program '97
Interned with Congressman Mike McCormick (WA-04)
Kathryn Pearson CMC '93
Associate Professor of Political Science
University of Minnesota
Washington Program '91
Interned at Child Welfare League of America
Rachel VanSickle-Ward, Pitzer College '99
Professor of Political Studies
Pitzer College
Washington Program '98
Interneted at the Office of Representative Vic Fazio