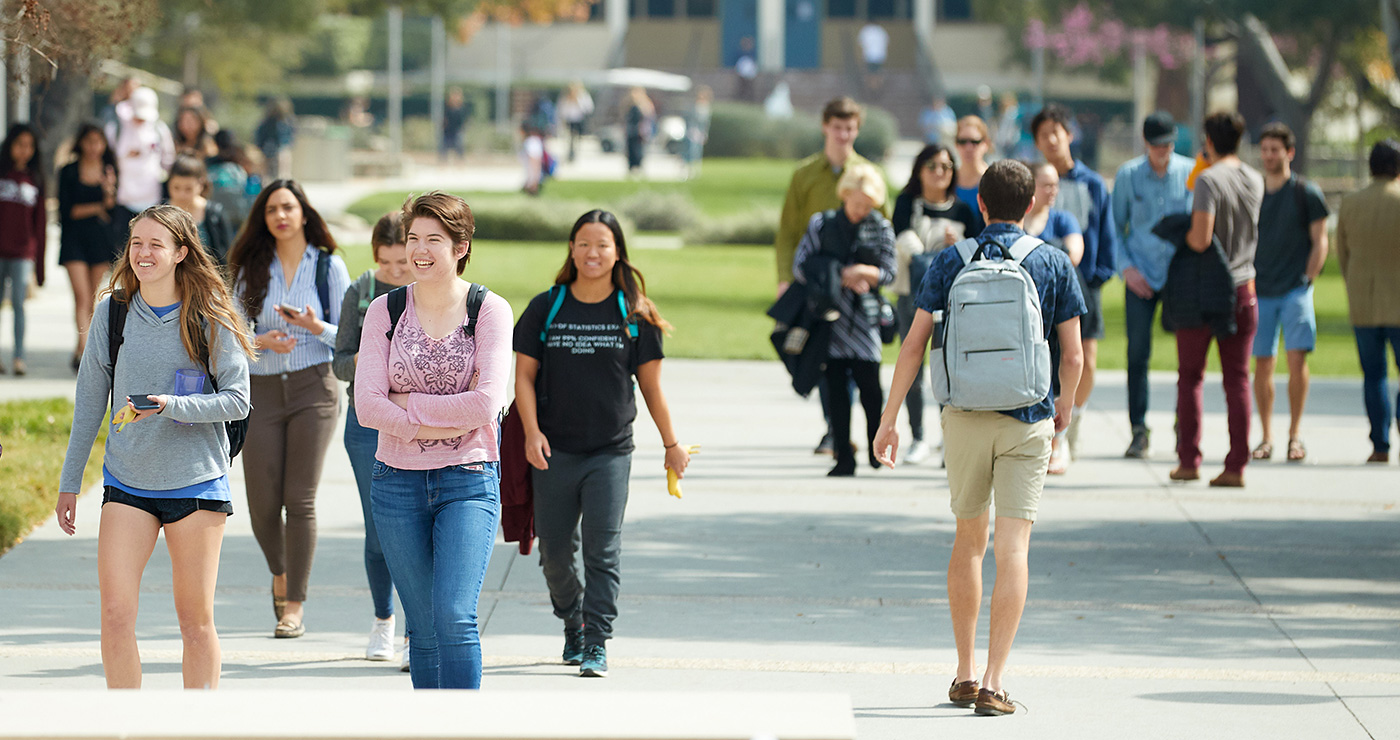 A message from the Assistant Vice President and Dean of Students
The health and overall wellness of our students is a key priority. Making the shift away from home is an important milestone for many students who are, for the first time, assuming primary ownership of their healthcare. Strong medical insurance coverage is required of all students and makes a big difference when students need professional assistance from physicians or other treatment providers to support their wellness. Please read the information on this page carefully, and don't hesitate to reach out to our office if you have any questions!
In partnership,
Dianna Graves
Dean of Students
Insurance Enrollment Requirements:
All enrolled students must have health insurance coverage.  Enrolled domestic students who carry personal insurance coverage may waive enrollment in the Claremont Colleges Student Health Insurance Plan (SHIP) by submitting information and proof of coverage annually via their SHIP Insurance Verification Portal. Students who do not complete the waiver process will be enrolled in SHIP.
The coverage premium will be added to the student's account and the enrollment will be automatically submitted to SHIP.
International students are required to have the SHIP coverage. International students who can prove coverage by a domestic insurer who pays claims in the US. under a policy that meets the other waiver requirements may contact Lyn Hughes in the Dean of Students Office to request a waiver.
SHIP Tips
Always carry a printed and/or electronic copy of your insurance ID card. Print a copy of your card on the Aetna website.
Visit the 2023-2024 SHIP Information Center.
If you are being referred to a provider, always check to make sure they are a member of the Aetna Preferred Provider Network. You can do this by:

Calling Aetna Customer Services at 877-480-4161
Visiting the Aetna website
Asking the provider to confirm that it is a member of the Aetna Preferred Provider Network
Things to consider when choosing health insurance
When reviewing your health insurance options, SHIP may be a good choice if any of the following conditions apply:
You do not have health insurance and are not eligible for a federal- or state-sponsored plan.
You have a private health insurance plan with a very high deductible.
You live outside California and have a Medicaid plan associated with that state which makes it very difficult to obtain benefit coverage in California; (Note: many state plans do provide excellent coverage in California, and that coverage may in fact be better than the coverage you would receive with SHIP, so be sure to review your plan coverage.)
You have an HMO with limited benefits.
Please note:
Most national healthcare plans provide coverage for out-of-state primary care, urgent and emergency care. Please contact your healthcare plan provider to determine your dependent coverage while enrolled at CMC in Claremont, California.
We encourage students to reach out to the Dean of Students office to discuss their health insurance options.
Important Information
2023–2024 coverage dates and Premium Information for The Claremont Colleges Student Health Insurance Plan (SHIP), administered by Aetna:
COVERAGE DATES & STUDENT RATES
Annual

08/01/23 – 07/31/24 = $2,996.00*student only
*Disclaimer: These rates and benefits are pending approval by the California Department of Insurance and can change.