The Claremont McKenna College Board of Trustees appointed Cary Davidson '75 and Duane Kurisu P'08 to three-year-terms and Thomas M. Mitchell '66 as a Life Trustee on Oct. 5.
They join previous spring 2018 appointees, Alumnus Trustee Timothy W. Wright, III '77, Ex-Officio Trustees Paul Nathan '80 and Laurie Lippincott P'19, and Honorary Trustee Glenn L. Hickerson '59, all of whom began their terms in July.
About the Trustees:
Davidson is co-founder and managing partner of Reed & Davidson, LLP, a law firm in Los Angeles. He has served as President of the CMC Alumni Association and been a member of its Board of Directors for more than 30 years. Davidson has also received the Jack L. Stark Distinguished Service Award and the Pamela B. Gann Leadership Award.
A Political Science, Public Policy, and Jewish Studies major at CMC, he also has a JD from the University of Chicago.
Kurisu is a real estate investor and chairman and CEO of aio, a holding company for brands focused on Hawaii and the Pacific in the areas of media, sports, and food. He is a minority owner of the San Francisco Giants Baseball Club and Oahu Publications, publisher of the Honolulu Star Advertiser.
Kurisu earned his BA and MBA degrees in Business Administration from the University of Hawaii.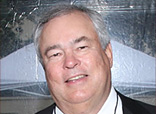 Mitchell is the retired chairman and CEO of Provident Investment Counsel. He previously served as a Trustee from 1998-2017, and during that time, assumed leadership roles as Chair of the Advancement Committee and Co-Chair of the capital campaign for CMC.
An Economics major at CMC, Mitchell also served two years in the United States Army and wasawarded a Bronze Star for his service in Vietnam.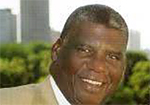 Wright is managing partner of operations for Quintairos, Prieto, Wood & Boyer, P.A. He served as the first director of domestic policy for President Bill Clinton and has worked in the administrations of Presidents George H.W. Bush and George W. Bush.
Wright graduated from CMC with a dual major in Economics and Political Science. He recently received a Master of Divinity degree at the Chicago Theological Seminary.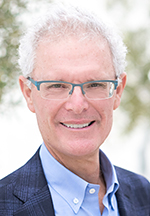 Nathan founded Ledex Consulting Corporation and is President of the CMC Alumni Association. He also serves on the Keck Institute Board, the Financial Economic Institute Board, and assists CMC with campaign efforts and class notes.
Nathan, an Economics major at CMC, also received his MBA from New York University.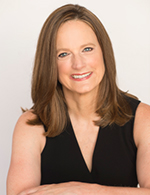 Lippincott is chief operating officer of SmartBeat, a preventative healthcare company. She serves as President of CMC's Parent Network Board and previously co-chaired the CMC Parent Fund.
Lippincott earned a BS in Psychology from Duke University and an MBA from MIT Sloan School of Management.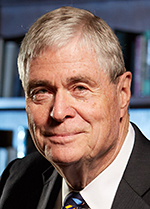 Hickerson manages and owns apartment properties in Venice Beach and San Francisco, along with a small vineyard in Sonoma. He was in the commercial aircraft industry for more than 53 years.
Hickerson and his wife Jane (Fortune) recently made a transformative gift for CMC student financial aid and scholarships. A lifelong sailor, Hickerson majored in Economics at CMC and earned an MBA from New York University.