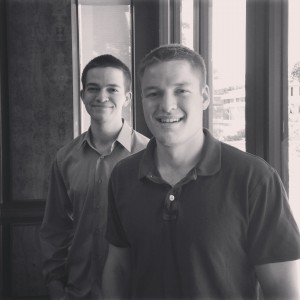 Andrew (left) and Ben. Yep. Their jobs as Ath Fellows are pretty sweet.
Benjamin Tillotson '15 and Andrew Willis '14, new Ath Fellows for the Marian Miner Cook Athenaeum, hope to book a diverse and interesting group of speakers when they begin their stint for 2013-2014.
Home isn't simply the place where you were born. It's more than that, Pico Iyer told students Tuesday night at the Athenaeum.
Home, Iyer said with his trademark pithy style, is "about soul, not soil."
Pages