Rose Institute of State and Local Government research assistants Francesca Hidalgo-Wohlleben '17 and Jessica Jin '16 took 1st and 2nd place, respectively, for presentations related to second- and third-striker prison population data at the Association for Criminal Justice Research (ACJR)  (California) conference on "Criminal Justice in a Community Perspective" March 26-27 in Sacramento.
A distinguished panel of experts met at the Brookings Institution March 26th in Washington D.C. as part of the Dreier Roundtable to discuss the topic of "Bridging the Immigration Divide: Forging a Bi-Partisan Policy on Visas for STEM Graduates."
The Roundtable, jointly sponsored by CMC and the Brookings Institution (a leading American think tank), is the idea of the Hon. David Dreier '75, a 32-year veteran of Congress and longtime chairman of the House Rules Committee.
When critics complain, especially now that the 2016 presidential campaign is starting to take shape, that the federal government should stay out of public education, or that it has no business there, it would make sense for them to turn to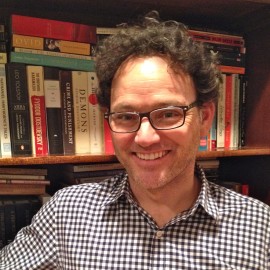 George Thomas (pictured, left) for some helpful historical pe
Claremont McKenna's Jack Pitney, Roy P. Crocker Professor of American Politics, was interviewed Monday by KTLA Channel 5 and KCAL Channel 9 on the 2014 election.
KTLA video:
Please click here if the below video doesn't work.
Pages