In the race for president of the United States, Republican incumbent Donald Trump has expanded his support among key Latino voters in Florida and Texas, according to results from Claremont McKenna College's Latino Religions and Politics National Survey 2020.
With less than six weeks to go before the general election, Democratic challenger Joe Biden has a healthy 2-to-1 advantage over Trump in every age demographic and is significantly leading Trump among Latina women.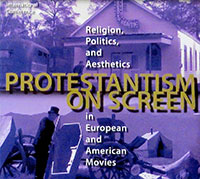 Religion and Film scholars from Germany, Sweden, Switzerland, and the United States, including Claremont McKenna College Professor Gastón Espinosa, attended the international conference on Protestant Reformation on Screen: Religion, Politics, and Aesthetics in European and American Movies, June 24-27 at Martin Luther University of Halle-Wittenberg in Germany.