Brad Shigezawa '14 i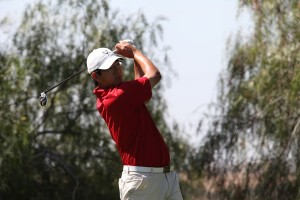 s one of five student athletes named as the 2013 Jack Nicklaus Award recipients as the GCAA Collegiate Players of the Year.
The Nicklaus Award recognizes the top players at the Division I, II, II, NAIA and NJCAA levels. The last CMS men's golfer to earn the award was Tain Lee in 2010.
KALAMAZOO, M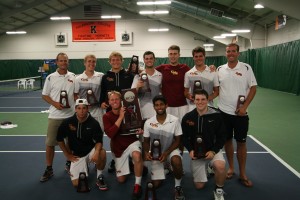 ich. – A tiebreaker in No. 2 doubles went the way of Williams and with that the momentum of the match, as the top-ranked Claremont-Mudd-Scripps men's tennis team was edged 5-2 in the title match of the NCAA Division III Championships by No. 6 Williams on Wednesday evening at the Markin Center.
Pages