Not many colleges can say that they have a former player coaching in the Federation of International Lacrosse (FIL) World Lacrosse Championships, but Claremont McKenna College has two. Dylan Sheridan '06 is making his first appearance in the World Lacrosse Championships coaching Thailand, while Merrill (Skipp) Stillwell '09, is coaching Colombia for his second appearance in the World Lacrosse Championships. In addition to both alumni, current men's lacrosse head coach Pete Ginnegar is an assistant coach for the Israeli team and current player Sung Mo Ku '16 is playing for the Korean team.
A group of five Claremont-Mudd-Scripps athletic greats have been selected as inductees into the CMS Athletics Hall of Fame Class of 2014, Michael Sutton '76, Director of Athletics, William B. Arce Professor and George R. Roberts Fellow has announced.
The 2014 class includes four Claremont McKenna College graduates (Mike Dawe '89 – Men's Basketball; Amy Cleveland '95 – Women's Basketball; Quang Leba '97 – Men's Track/Water Polo; Margaret Wang Rattay '97 – Women's Swimming/Water Polo) and one inductee from Harvey Mudd College (Tony Gnecco '89 – Men's Track & Field).
Longtime Claremont McKenna Professor Langdon Elsbree, who continued teaching part-time at the College beyond his official 34 years on the faculty, died early Saturday morning, June 21, at the age of 84, two days before his 85th birthday.
A public memorial service honoring Elsbree ("A Celebration of Life") has been set for 1 p.m. on Saturday, Aug. 23 in Manor Hall at Claremont Manor, 650 Harrison Ave., Claremont. Parking is available at The Claremont Friends Meetinghouse, across the street: 727 Harrison Ave.
The Council for the Advancement and Support of Education (CASE) has named Claremont McKenna College's Crown Challenge, a revolutionary strategy to maximize the impact of donor gifts, as a recipient of its top award among nationwide annual giving programs.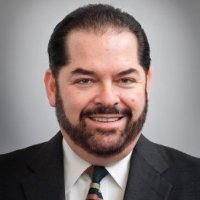 Joel Susel '79
Chelina Odbert '99 co-founded Kounkuey Design Initiative to build badly needed public spaces for impoverished areas around the globe.
See the June 15 New York Times article on one of her efforts in the Coachella Valley titled: "Out of the Desert, A Miracle on a Shoestring."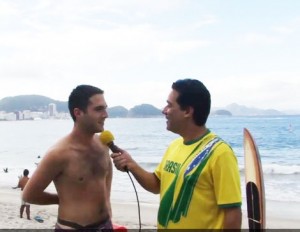 Max Zipperman '14 (left)
There's only music and no words, but you can catch a glimpse of CMC's Max Zipperman being interviewed briefly by Rio Web TV. He comes in at about 37 seconds.
A number of CMCers were in New York at the end of May to attend a Spirit of Helen Keller Gala, which raised approximately $1 million dollars for the nonprofit's global, life-saving work in preventing blindness and malnutrition.
Pages