It had been a long, busy day for popular author Rosalind Wiseman, who wrote about the social dynamics of girls in the bestseller Queen Bees and Wannabes. But in the vortex of publicity surrounding her newest research on boys and young men, Wiseman graciously cleared a path in her schedule at the mention of CMC freshman Sebastian Luna.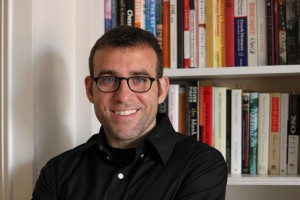 Piercarlo Valdesolo
Poet August Kleinzahler is profiled in the latest issue (November-December 2013) of Poets & Writers, a leading literary publication for working writers devoted to perfecting their craft.
When he arrived at CMC in 1963, Ricardo Quinones was a rising literary critic whose presence and credentials, writes Kevin Starr in his history of the college's first 50 years, boosted the College's efforts to develop a robust literature major.
The recent revelation that the 80-year-old son of  Hildebrand Gurlitt, an art dealer enlisted by the Nazis, was keeping a trove of Nazi-looted art in his Munich apartment, has sent the world into an uproar. It also made CMC professor Jonathan Petropoulos's  phone ring off the hook, as one of the world's leading experts on Nazi-looted art.
In a couple of weeks, a new book coauthored by John-Clark Levin '12 and Jack Pitney, CMC's Roy P. Crocker Professor of American Politics, will drift into retail outlets, broadening discussions about piracy and the maritime security industry. It's a topic sexy enough for Hollywood, which certainly has made a boatload off pirate films. In this case, Sony Pictures turned to the true story of the 2009 hijacking of U.S. container ship Maersk Alabama by Somali pirates.
He's traded Elizabethan quips with comedian Stephen Colbert and reimagined Shakespeare's daily life—now Harvard Professor Stephen Greenblatt comes to CMC Wednesday, October 23, to explain why the recovery of an old, lost book, described in the following passage, is so important for the modern world:
The undergraduate years are the time when many students explore their interests and nourish their intellectual curiosity. For Swami Sarvadevananda, they're also a time to ask some crucial questions.
"What is your purpose in life? To receive a degree, and then to find a good job? Is that all?" the Swami asked students Monday night during a dinner lecture at the Athenaeum. "You were born to do great things, to bring out what is dormant inside of you."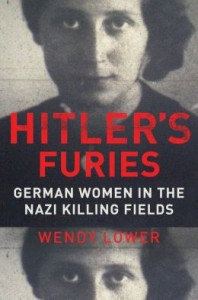 Wendy Lower's new book is a finalist for the National Book Award. The book draws on her archival research and fieldwork on the Holocaust, access to post-Soviet documents, and interviews with German witnesses.
Pages