The Athenaeum is pleased to present the Woolley Fellows for the 2017-18 school year: Wesley Whitaker '18 and Isabel Lilles '18.
Whitaker, who was born in the Bay Area but now lives in Sacramento, says that after "flirting with majoring in government," he decided on a Philosophy and Public Affairs dual major.
Dear CMC Community:
As you know, in a coordinated attempt to shut down Heather Mac Donald's lecture last night, a large group of students from the Claremont Colleges, including a small number of CMC students and some individuals from external communities, gathered to protest and blocked guests from entering the Athenaeum.
Robert Faggen, the Barton Evans and H. Andrea Neves Professor of Literature and Director of the Gould Center for Humanistic Studies authored Mary Weatherford: The Neon Paintings, a recently published illustrated book of Weatherford's abstract paintings and neon work.
In a rite of Spring at CMC, the Marian Minor Cook Athenaeum has named two new Athenaeum Woolley Fellows for 2016-17: Sarah Sanbar '17 and Michael Grouskay '17.
In his presentation ("Game Over: The Collision of Sports and Politics in the U.S.") at the Marian Miner Cook Athenaeum, Dave Zirin, who writes about the politics of sports for The Nation magazine, referenced another historian, Howard Zinn, who said: "I study history not because I want to learn more about the past, but because I want to change the future."


See Larissa Peltola's '18 recent interview with John Prendergast.
Human rights activist, best-selling author and expert on Africa, John Prendergast, had some good news to share – and a few ingrained illusions to shatter – during his presentation at the Marion Miner Cook Athenaeum last week, co-sponsored by the Mgrublian Center for Human Rights.
By Jackson Umberger '16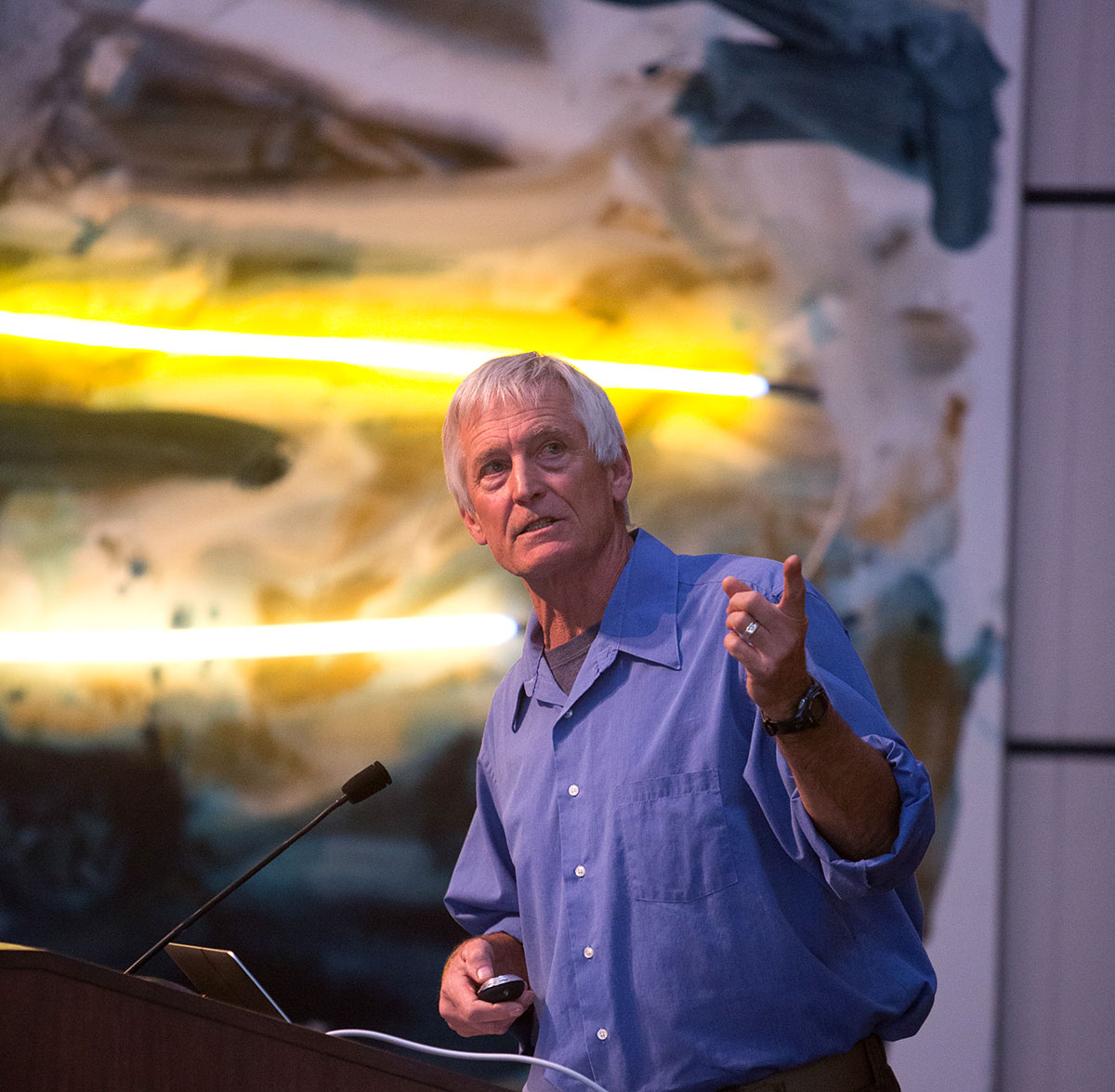 Pages