In his presentation ("Game Over: The Collision of Sports and Politics in the U.S.") at the Marian Miner Cook Athenaeum, Dave Zirin, who writes about the politics of sports for The Nation magazine, referenced another historian, Howard Zinn, who said: "I study history not because I want to learn more about the past, but because I want to change the future."


See Larissa Peltola's '18 recent interview with John Prendergast.
Human rights activist, best-selling author and expert on Africa, John Prendergast, had some good news to share – and a few ingrained illusions to shatter – during his presentation at the Marion Miner Cook Athenaeum last week, co-sponsored by the Mgrublian Center for Human Rights.
By Jackson Umberger '16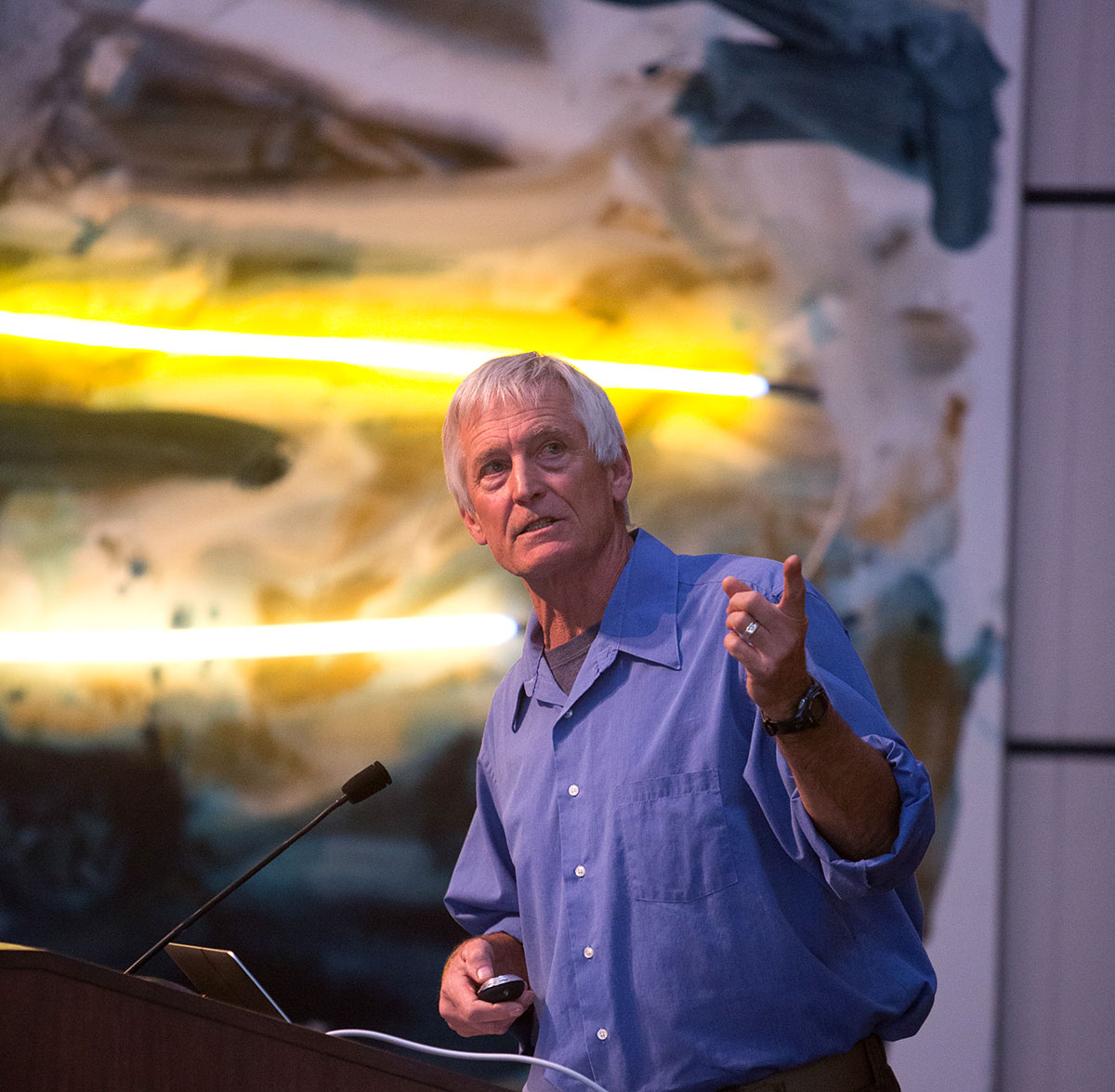 Michael S. Roth has served as President of Wesleyan University in Middletown, Connecticut since 2007. But he can remember humbler beginnings long before that. From 1983-1995 he was a history professor in Claremont which included a two-year stint at CMC teaching European history from 1648 to the present.
"CMC was short a European historian and I was short of money," he said generating a big laugh from the Marion Miner Cook Athenaeum audience during a presentation he made last week.
Randall Kennedy, the Michael R. Klein Professor at Harvard Law School, wanted input from attendees of his Marion Miner Cook Athenaeum talk ("The Race Line in American Life") last Wednesday.
The project for which he solicited input stems from Martin Luther King Jr.'s last public speech; the famous "I've Been to the Mountaintop" speech he gave on April 3, 1968, the day before he was assassinated.
At a moment when understanding and appreciating difference in the world could never be more timely, CMC students acted out scenes at the Athenaeum on December 3 which dealt with this very issue.
It was the workshop production of the Freshman Humanities seminar entitled "Bollywood: Dreams in their Social-Historical Context" taught by the Chair of CMC's History Department, Professor Nita Kumar.

In the second of a two-part series sponsored by CMC's Gould Center for Humanistic Studies and the Public Art Committee, the topic of public art in the public domain was discussed by a panel of internationally recognized artists, museum curators and scholars.
An advocate with an empowering message of moving beyond gender expectations to live more authentically, Laverne Cox, Emmy-nominated actress, documentary film producer, and prominent equal rights advocate, is scheduled to speak at the Marian Miner Cook Athenaeum on December 4, 2015.
Debuting in the groundbreaking role of Sophia Burset in the critically acclaimed Netflix original series "Orange is The New Black," Cox is the first trans woman of color to have a leading role in a mainstream scripted television show.
On April 23, the Kravis Leadership Institute (KLI) and the Kravis Prize celebrated their 20th and 10th Anniversaries, respectively, with a jam-packed schedule of multiple events that took place over the morning, afternoon and evening.
The festivities culminated with the 2015 Henry R. Kravis Prize for Nonprofit Leadership being awarded to Endeavor, an organization that has helped more than 1,000 entrepreneurs to build 600 companies in 22 countries.
Pages