Sophomore Rich Zajac '16 is just 20 years old, but the start-up he cofounded with CMC classmate Louis-Victor Jadavji '15––producing natural gas conversion kits for car––is gaining public traction.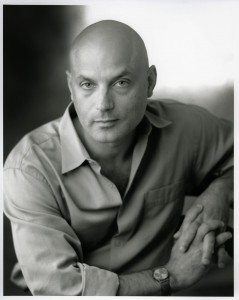 Daniel Mendelsohn is CMC's Podlich Fellow-in-Residence
Brian Worley was guiding an architectural photographer around campus recently when he mentioned CMC's new, consistent evening glow. For many of the College's years, that hadn't been the case. High-pressure sodium lighting across the grounds was casting an orangey tint on things––not unlike a bad self-tanner.
The long-awaited groundbreaking for Roberts Pavilion is just around the corner. Mark your calendars for the ceremony, which is set for Tuesday, Feb. 11. All are welcome at the event, which begins at 4 p.m. outside the entrance to Ducey Gymnasium. A community reception at 4:30 p.m. follows the groundbreaking ceremony.
Many of us can easily recall individuals who inspired us as elementary school students, whether they knew it or not– people we met for an instant or heard speak, and then decided that, because of them, we wanted to stay in school, pursue a certain career or chase down a dream we didn't think possible.
INDIANAPOLIS, Ind. – The NCAA announced its sites for NCAA Championship events through 2018 and Claremont-Mudd-Scripps Athletics and the Biszantz Family Tennis Center have been selected as the host of the 2018 NCAA Division III Men's and Women's Tennis Championships.
CMS will host the event May 21-26, 2018, marking the fourth time since 2009 that CMS will have hosted the NCAA team and individual championships. CMS hosted the men's championships in 2009 and then the inaugural combined men's and women's championships in 2011.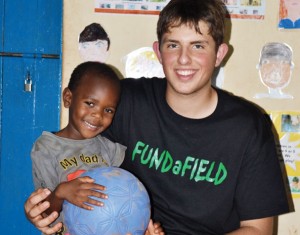 Kyle Weiss
You can understand why a 13-year-old might easily be brushed off for wanting to start a business with global impact. But Kyle Weiss '15 and his brother Garrett were undeterred as the seeds of FUND-a-FIELD were being planted among friends and family.
A Veterans Day Celebration was held at CMC on Nov. 11, honoring CMC's veterans, active duty personnel and current ROTC cadets.
The event, held on the Veterans Patio at Roberts South, featured remarks by CMC President Emeritus Jack Stark '57 GP '11 and ROTC Professor of Military Science LTC Evan Wollen, along with piano music by Tim Rotolo '14.
Pages