On Sunday, May 4 in the Mary Pickford Auditorium, the Gould Center will present three parts of a film documentary produced by Mike Kelley: Mobile Homestead Christening Ceremony and Launch, September 25, 2010; Going West on Michigan Avenue from Downtown Detroit to Westland; and Going East on Michigan Avenue from Westland to Downtown Detroit.
On the evening of the final regular season men's basketball game of the 57-year history of Ducey Gymnasium, the night began with a pregame celebration of Ducey Gym, and also ended in celebration as the CMS men's basketball team defeated the University of Redlands to win the regular season Southern California Intercollegiate Athletic Conference (SCIAC) championship.
This is the busiest time of year for Claremont-Mudd-Scripps Athletics and if you are a big fan of the Stags and Athenas, the best time of the year. All told, 14 of the department's 21 varsity athletic teams are all in action as winter and spring sports come to a crossroads. With the last of the spring teams – men's tennis – starting its season on Feb. 20, all 10 spring sports are now underway. Here is a look at each of the 10 spring teams in this spring sports season preview.
Personal and executive coach Michelle Bauman '89 was the keynote speaker at the 5th Annual Women and Leadership Workshop, held on February 5.
The event, sponsored by The Berger Institute for Work, Family and Children, Kravis Leadership Institute (KLI), and the Robert Day School of Economics and Finance (RDS), included a networking reception and roundtable discussion with 23 Claremont, Scripps, and CGU graduates working in fields ranging from education to pediatrics and public policy management.
Sophomore Rich Zajac '16 is just 20 years old, but the start-up he cofounded with CMC classmate Louis-Victor Jadavji '15––producing natural gas conversion kits for car––is gaining public traction.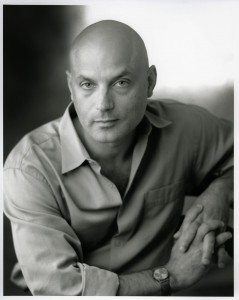 Daniel Mendelsohn is CMC's Podlich Fellow-in-Residence
Brian Worley was guiding an architectural photographer around campus recently when he mentioned CMC's new, consistent evening glow. For many of the College's years, that hadn't been the case. High-pressure sodium lighting across the grounds was casting an orangey tint on things––not unlike a bad self-tanner.
The long-awaited groundbreaking for Roberts Pavilion is just around the corner. Mark your calendars for the ceremony, which is set for Tuesday, Feb. 11. All are welcome at the event, which begins at 4 p.m. outside the entrance to Ducey Gymnasium. A community reception at 4:30 p.m. follows the groundbreaking ceremony.
Many of us can easily recall individuals who inspired us as elementary school students, whether they knew it or not– people we met for an instant or heard speak, and then decided that, because of them, we wanted to stay in school, pursue a certain career or chase down a dream we didn't think possible.
INDIANAPOLIS, Ind. – The NCAA announced its sites for NCAA Championship events through 2018 and Claremont-Mudd-Scripps Athletics and the Biszantz Family Tennis Center have been selected as the host of the 2018 NCAA Division III Men's and Women's Tennis Championships.
CMS will host the event May 21-26, 2018, marking the fourth time since 2009 that CMS will have hosted the NCAA team and individual championships. CMS hosted the men's championships in 2009 and then the inaugural combined men's and women's championships in 2011.
Pages