A number of CMCers were in New York at the end of May to attend a Spirit of Helen Keller Gala, which raised approximately $1 million dollars for the nonprofit's global, life-saving work in preventing blindness and malnutrition.
Rain or shine, CMC will host the 36th Annual International Festival this Saturday, April 12 from 12 to 4 p.m. in the Gann Quadrangle––the lawn between Kravis Center and the glass Kravis Living Room.
On Sunday, May 4 in the Mary Pickford Auditorium, the Gould Center will present three parts of a film documentary produced by Mike Kelley: Mobile Homestead Christening Ceremony and Launch, September 25, 2010; Going West on Michigan Avenue from Downtown Detroit to Westland; and Going East on Michigan Avenue from Westland to Downtown Detroit.
If anything rings more true to an artist, it's that they can't outrun the need to create. Someone who knows this quite well is CMC's Web Interactive Services Manager Tatiana Shabelnik, who, since childhood, has wanted to design clothes. As a girl growing up in Minsk, she sketched outfits––sometimes for herself, and other times for her paper dolls, but always with the hope of blossoming into a real designer. And even when she wasn't able to enroll at a fashion school in Belarus, the dream persisted.
Every movie begins on a blank page. And someone who knows that better than most is Douglas Day Stewart '62, who broke into TV and film writing not long after leaving CMC.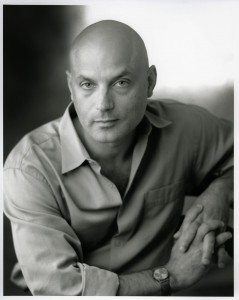 Daniel Mendelsohn is CMC's Podlich Fellow-in-Residence
Brian Davidson '08, a library science scholar, always thought his nerdy skills as a bookworm would bear fruit academically and professionally. But it never entered his mind that a propensity for trivia, book collecting and the history of information would lead to a stint on one of the hottest game shows on television.
Everyone knows that for the last 50 years, the television game show Jeopardy! has been in a master class by itself. Indeed, it deserves the appellation of the thinking person's game show as it tests contestants' depth and breadth of knowledge in a variety of categories.
On the show that aired December 3, Thien-Nga "Tina" Nguyen '11 became the latest CMCer to pit her pool of knowledge against other Jeopardy! panelists. Nguyen, who graduated with a BA in government, made it through the first two rounds and into "Final Jeopardy!"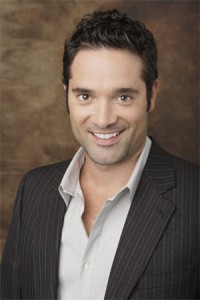 Morgan Wandell
It had been a long, busy day for popular author Rosalind Wiseman, who wrote about the social dynamics of girls in the bestseller Queen Bees and Wannabes. But in the vortex of publicity surrounding her newest research on boys and young men, Wiseman graciously cleared a path in her schedule at the mention of CMC freshman Sebastian Luna.
Pages