Green Careers Conference
A day-long series of environmental career panels, keynote speaker and career fair for students
When: Friday, February 6th, 10:30am to 4:30pm
Where: Claremont McKenna College, North Campus
Who: Calling all 7C students interested in environmental careers
Schedule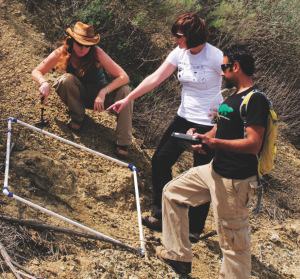 From right: Carlos Pelaez '04, Lauren Harrell '09 and Jess Pelaez in the field.
The Southern California Association of Governments (SCAG) has given Randall Lewis '73 the President's Award for Sustainability Leader of the Year.
You could say that the timing of Thomas Steyer's presentation (Acting Politically to Avert Climate Disaster and Preserve American Prosperity) at the Athenaeum last Tuesday was momentous.
It was Earth Day; the 44th annual Earth Day to be exact and Mr. Steyer (the founder, and before he left the private sector, Senior Managing Member of Farallon Capital Management) likes exactitude in figures and facts.
Brian Worley was guiding an architectural photographer around campus recently when he mentioned CMC's new, consistent evening glow. For many of the College's years, that hadn't been the case. High-pressure sodium lighting across the grounds was casting an orangey tint on things––not unlike a bad self-tanner.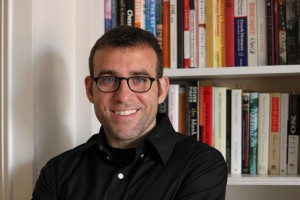 Piercarlo Valdesolo

Rich Zajac '16
An alternative fuel venture started by two CMC students has landed them the distinct honor of being chosen among 100 innovators internationally to present their startup on a world stage in Moscow, Oct. 31 through Nov. 12.
Rich Zajac '16 flew to Russia's capital this week to present NexDrive, the natural-gas vehicle venture he founded with Louis-Victor Jadavji '15.
Landesa, the 2006 recipient of the Henry R. Kravis Prize in Nonprofit Leadership and nominated as one of the top NGOs in the world, has been advocating the UN on the issue of land rights and also received accolades at the recent Clinton Global Initiative Meeting. The organization created an infographic and accompanying op-ed on the issue of land rights and how land rights support a host of other important development efforts.
Pages