This summer, Elena Castellanos '21 heads to Asia, where she'll work with either an urban planning or design firm as a Luce Scholar with the Henry Luce Foundation.
A dual-major in philosophy, politics, and economics (PPE) and public policy at CMC, Castellanos said she was grateful to be selected into the prestigious Luce Scholars Program. Each year, the Luce fellowship program aims to provide young Americans who have "great leadership potential" with an immersive experience in Asia.
Journalist George Vecsey, a former New York Times sports columnist, has covered all the Summer Olympic games from Los Angeles in 1984 to Bejing in 2008, making him an excellent source for insight about the relationship between U.S. athletes and those from rising power China.
Faculty and students from The Claremont Colleges and Yale-NUS held the first EnviroLab Asia clinic trip to Singapore and Borneo (Jan. 4-13) to conduct research on the relationship between deforestation, oil palm and marine life in Southeast Asia.
EnviroLab Asia (a five-college initiative) recently held a series of events, workshops and a concert on campus (Nov. 1st, 6th and 9th) focusing attention on grave environmental issues currently facing the Asian continent.
EnviroLab Asia is an outgrowth of an exploratory grant that CMC received this year from The Henry Luce Foundation's Luce Initiative on Asian Studies and the Environment (LIASE).
How do you describe a country's identity? That question is especially complex for large nations -- for example, China or India — that encompass varieties of ethnic groups with varying cultural characteristics and foundations.
Such variety can be intimidating to the scholar — so intimidating, in fact, that many scholars conduct analyses of such countries at the "subnational" level. Instead of trying to arrive at an overall understanding of the nation, they conduct their research at the smaller level of a single region, province, or district in that country.
Claremont McKenna with Jindal School of Liberal Arts and Humanities in India organized a major conference on enhancing opportunities for high school graduates, promoting global excellence and international education in India.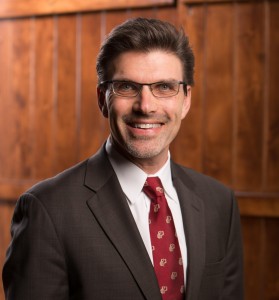 CMC President Hiram E. Chodosh
Pages