Our unique programs, policies, and commitments to viewpoint diversity and constructive dialogue continue to shape national conversations and garner national recognition and institutional awards.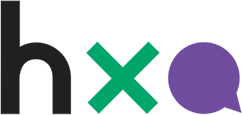 For its "exemplary work to advance or sustain open inquiry, viewpoint diversity and constructive disagreement—on its own campus and beyond," CMC received the Open Inquiry Institutional Excellence award from Heterodox Academy in 2019, an award first given to the University of Chicago the prior year.

Read transcript of Hiram Chodosh's remarks here.
Read More
Join Us
We seek strategic, programmatic, and philanthropic partners to advance the promise and potential of The Open Academy. Your partnership and support make this possible. Together, we can overcome what divides us and solve the world's most challenging problems.

Give Today