There's an old motivational saying that goes: It's not where you start, it's where you finish. When you run the LA Marathon in record heat, the question quickly becomes – if you finish.
According to the Los Angeles Times, more than 22,000 people raced the 26.2 mile course from Dodger Stadium to Santa Monica last Sunday – the third day of a record-breaking heat wave with temperatures 20 degrees higher than average across the region.
And among that massive throng of joggers were several CMC students and alumni, parents and President Hiram E. Chodosh.
In January, the Financial Economics Institute and the Robert Day Scholars Program sponsored the 12th annual New York City Networking Trip (see students, pictured above). In the final week of winter break, nine juniors and five sophomores traveled to New York City to learn about the wide array of opportunities available in the financial services industry.  The trip offered a chance for students to connect with various alumni in both professional and casual settings.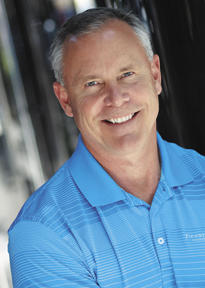 CMC alumnus and President and CEO of ClubCorp, Eric Affeldt '79, announced that ClubCorp raised more than $2.5 million in 2014 through its Charity Classic events, breaking its previous all-time fundraising record set in 2013.
Thomas W. Lentz '74
Former Claremont-Mudd-Scripps men's golf All-Americans Tain Lee (CMC '12) and Brad Shigezawa (CMC '14) were NCAA Division III national champions during their time in Claremont. Their success as amateurs has carried over after college, as both golfers now are chasing down their dreams in the professional ranks. Over the last month, Shigezawa and Lee have both made great strides in their professional careers.
Pages