In a celebration April 10th at the Marian Miner Cook Athenaeum, CMC's Center for Human Rights was renamed the Mgrublian Center for Human Rights in honor of Margaret Mgrublian P'11 and David Mgrublian '82, P'11, in recognition of their generous donation to the Center.
A classroom full of curious eyes stare back at me. I am the first American they have ever met. I am shorter and barely older than they are. I do not have teaching certification or a relevant degree. And yet, I am their English teacher. But as I have come to realize, I am also – in a way – their leader.
A distinguished panel of experts met at the Brookings Institution March 26th in Washington D.C. as part of the Dreier Roundtable to discuss the topic of "Bridging the Immigration Divide: Forging a Bi-Partisan Policy on Visas for STEM Graduates."
The Roundtable, jointly sponsored by CMC and the Brookings Institution (a leading American think tank), is the idea of the Hon. David Dreier '75, a 32-year veteran of Congress and longtime chairman of the House Rules Committee.
The San Francisco Business Times recently published their annual "40 Under 40 Class of 2015." Choosing the 40 most influential talented young professionals who are driving the Bay Area economy proved to be challenging as hundreds of nominations were submitted for consideration and the competition was fierce.  However, two Claremont McKenna alumni Nate Gross, M.D. '06 and Gavin Teo '03 made the list.
There's an old motivational saying that goes: It's not where you start, it's where you finish. When you run the LA Marathon in record heat, the question quickly becomes – if you finish.
According to the Los Angeles Times, more than 22,000 people raced the 26.2 mile course from Dodger Stadium to Santa Monica last Sunday – the third day of a record-breaking heat wave with temperatures 20 degrees higher than average across the region.
And among that massive throng of joggers were several CMC students and alumni, parents and President Hiram E. Chodosh.
In January, the Financial Economics Institute and the Robert Day Scholars Program sponsored the 12th annual New York City Networking Trip (see students, pictured above). In the final week of winter break, nine juniors and five sophomores traveled to New York City to learn about the wide array of opportunities available in the financial services industry.  The trip offered a chance for students to connect with various alumni in both professional and casual settings.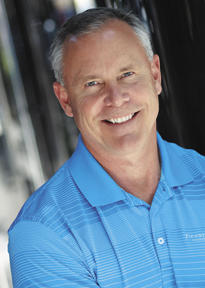 CMC alumnus and President and CEO of ClubCorp, Eric Affeldt '79, announced that ClubCorp raised more than $2.5 million in 2014 through its Charity Classic events, breaking its previous all-time fundraising record set in 2013.
Thomas W. Lentz '74
Pages