On May 1, the Center for Innovation and Entrepreneurship (CIE) and Claremont McKenna College Alumni Association (CMCAA) hosted the Angel Summit. The Summit brought together alumni and students interested in starting and investing in entrepreneurial ventures.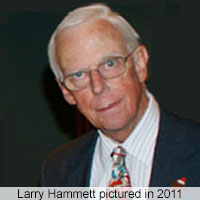 The CMC family is mourning the loss of Larry Hammett, a member of the Class of 1957 and former Trustee who passed away last Friday in Santa Barbara. He was 81.
Like Pete Welsh '50 who passed away earlier this year, Hammett was another prominent, active member from the College's early classes who gave multi-faceted leadership and support to the College during a crucial period of growth and change.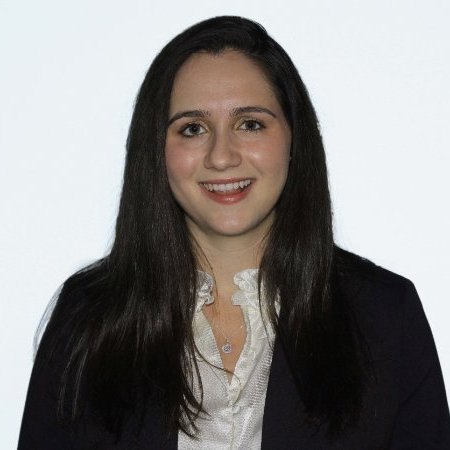 CMC alumna Sara Birkenthal '13 and Jared Genser, an associate of the Carr Center for Human Rights Policy at Harvard University, co-authored the op-ed "At Home With Our Iranian Nuclear Partne
On April 23, the Kravis Leadership Institute (KLI) and the Kravis Prize celebrated their 20th and 10th Anniversaries, respectively, with a jam-packed schedule of multiple events that took place over the morning, afternoon and evening.
The festivities culminated with the 2015 Henry R. Kravis Prize for Nonprofit Leadership being awarded to Endeavor, an organization that has helped more than 1,000 entrepreneurs to build 600 companies in 22 countries.
Among the many traditions at CMC is its enviable track record in the number of students who win scholarships and fellowships among a nationwide (sometimes worldwide) field of highly competitive applicants. And this year is no different with CMCers finishing in the top rank of some of the most prestigious academic awards programs in the U.S. To date, 21 students from CMC have received grant awards this year from some of the world's leading academic institutions.
Following is a list of CMC students who (as of April 1st) have received scholarships and fellowships.
In a celebration April 10th at the Marian Miner Cook Athenaeum, CMC's Center for Human Rights was renamed the Mgrublian Center for Human Rights in honor of Margaret Mgrublian P'11 and David Mgrublian '82, P'11, in recognition of their generous donation to the Center.
A classroom full of curious eyes stare back at me. I am the first American they have ever met. I am shorter and barely older than they are. I do not have teaching certification or a relevant degree. And yet, I am their English teacher. But as I have come to realize, I am also – in a way – their leader.
A distinguished panel of experts met at the Brookings Institution March 26th in Washington D.C. as part of the Dreier Roundtable to discuss the topic of "Bridging the Immigration Divide: Forging a Bi-Partisan Policy on Visas for STEM Graduates."
The Roundtable, jointly sponsored by CMC and the Brookings Institution (a leading American think tank), is the idea of the Hon. David Dreier '75, a 32-year veteran of Congress and longtime chairman of the House Rules Committee.
The San Francisco Business Times recently published their annual "40 Under 40 Class of 2015." Choosing the 40 most influential talented young professionals who are driving the Bay Area economy proved to be challenging as hundreds of nominations were submitted for consideration and the competition was fierce.  However, two Claremont McKenna alumni Nate Gross, M.D. '06 and Gavin Teo '03 made the list.
Pages