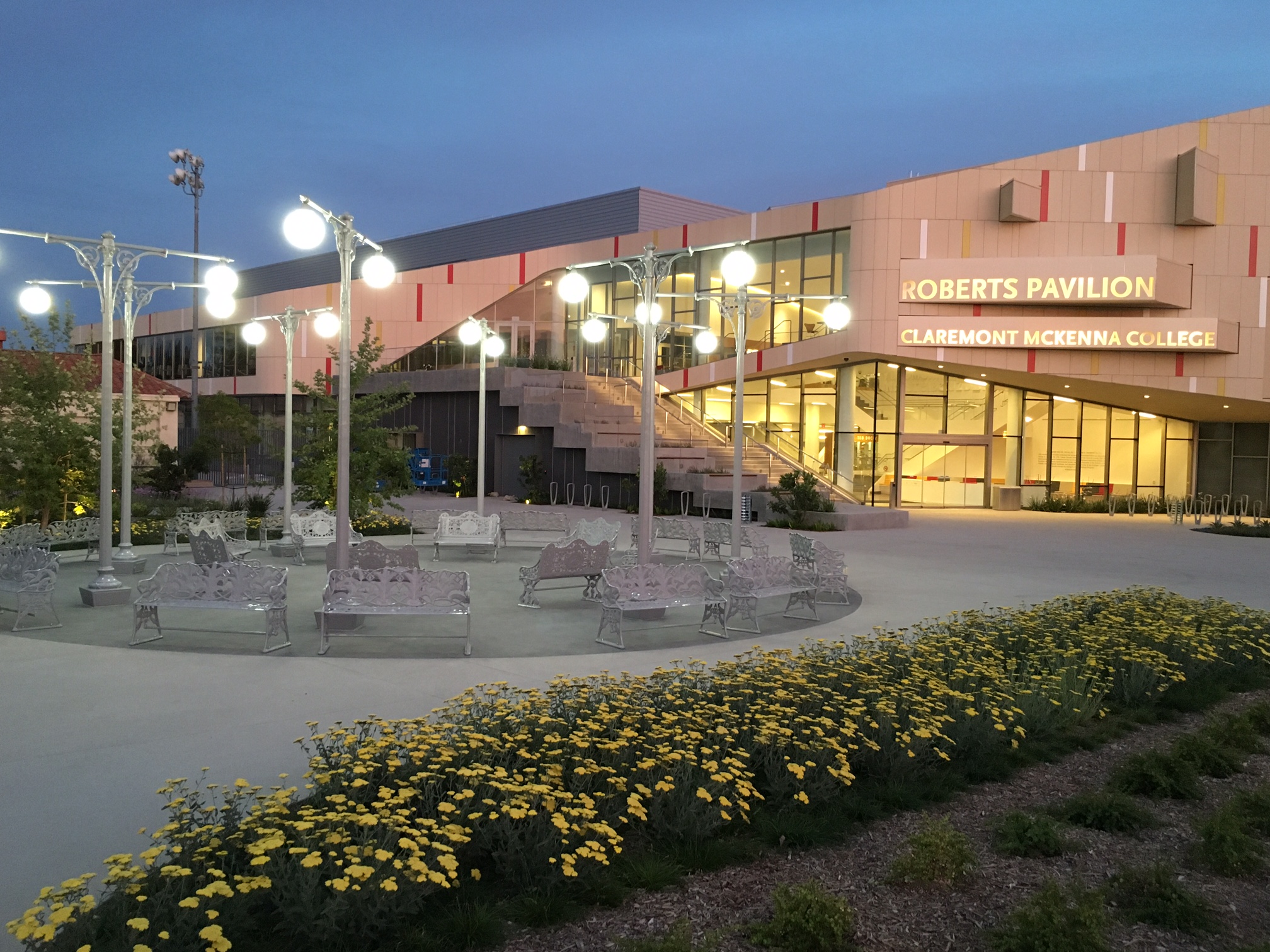 It will be art for art's sake this Alumni Weekend when the third annual Student Art Showcase kicks off on Friday with a series of performances and student art pieces.
Hosted and funded by the CMC Art Council, the Showcase's goal is to promote student artwork (both visual and performance) on campus with an eye toward installing various visual art pieces in dorms, administrative buildings, the Athenaeum, and elsewhere on campus. The Showcase provides an opportunity for students to display their photos, paintings, prints, and other artworks for the CMC community to appreciate.
Thinking of majoring in art at CMC? Many do, taking advantage of the unique opportunities CMC offers by being part of the larger Claremont Colleges. CMC students can enroll in art classes at any of the other 5Cs and can pursue their art major through Pitzer, Pomona or Scripps.
Award-winning author Wendy Guerra, one of Cuba's most important new literary voices, will visit CMC the week of February 22- 26 for a number of events with students and faculty. with the support of a Mellon Foundation Global Visiting Scholar Grant and the Department of Modern Languages and Literatures. 
EnviroLab Asia (a five-college initiative) recently held a series of events, workshops and a concert on campus (Nov. 1st, 6th and 9th) focusing attention on grave environmental issues currently facing the Asian continent.
EnviroLab Asia is an outgrowth of an exploratory grant that CMC received this year from The Henry Luce Foundation's Luce Initiative on Asian Studies and the Environment (LIASE).
Claremont McKenna College (CMC) announced the gift of two major sculptures from George Roberts '66 P'93 by world-renowned artists Chris Burden and Ellsworth Kelly. The sculptures are the latest milestones in a major art and creativity initiative currently underway at Claremont McKenna.
Sponsored by CMC's public art committee and the Gould Center for Humanistic Studies, "Activating the Campus" will examine the relationship between art, architecture, and the campus. Internationally recognized artists, curators, and scholars will join curator and Gould Center Distinguished Visiting Fellow Philipp Kaiser and Professor Robert Faggen, director of the Gould Center and Barton Evans and H. Andrea Neves Professor of Literature, to discuss these themes and formally launch Claremont McKenna's public art initiative.
The month of June opened with a special offering of poetry with a twist, when selected narrative and lyrical poems by CMC Professor Emeritus Ricardo Quinones were "redacted" by two actors on the stage of the Beyond Baroque Literary/Arts Center in Venice Beach.
 
We say with a "twist" because often poets read their own work to mixed results depending on any number of mitigating factors including the timbre of their voices.
 

Look up the word "sympathy" in the dictionary and what do you find?
Not a single definition, but a number of them, all pointing to the same general meaning: the feeling of compassion toward another being.
On April 16, ASCMC and CPB teamed up to produce the first-ever "CMC's Got Talent." The show, about two hours in length, provided a night of music, dance, and comedy. Mirroring NBC's television show "America's Got Talent," CMC's version had a panel of student judges, comedic hosts, and lots of talent. Student judges based the winning groups off of crowd noise level. Between performances, Pickford Auditorium fluctuated with the amount of students in attendance.
Pages