This past summer, two CMC students, Ben Fusek '17 and Zachariah Oquenda '16, embarked on a two-month journey to rural Rwanda through ThinkImpact. ThinkImpact is a social entrepreneurship organization that provides students the opportunity to engage in experimental learning as they work in rural communities to test ideas and prototype changing innovations.
The skies might have been overcast last Friday, but the financial concepts taught by a group of Robert Day School (RDS) volunteers to kids from Banning High School were anything but cloudy.
[vimeo id="118184230"]
 
SOURCE Nonprofit Consulting, a student-run organization at Claremont McKenna College, is commemorating 10 years of community impact by hosting the SOURCE Nonprofit Summit: Celebrating Local Innovation & Collaboration on Friday, February 27, 2015, 11 a.m. – 6 p.m. at Claremont McKenna College.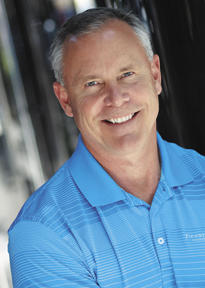 CMC alumnus and President and CEO of ClubCorp, Eric Affeldt '79, announced that ClubCorp raised more than $2.5 million in 2014 through its Charity Classic events, breaking its previous all-time fundraising record set in 2013.
If children are our future, then it's high time we invest more in them. That is the guiding principle behind the annual Hult Prize Competition that has come to CMC for the first time this year.
More than 100 million children worldwide under the age of six and living in poverty do not get the quality education needed to prepare them for primary school and, later, to be competitive in society. Research shows that early education in the first six years is one of the most critical, unmet needs facing society this century.
Claremont McKenna has been designated a Changemaker Campus by Ashoka U for being a leader in social innovation in higher education. CMC is the 30th campus to join the Changemaker Campus Consortium.
The results are in and it looks like Entrepreneurship Week (April 7-11) across the 5Cs has staying power and in the words of one attendee is proof that "entrepreneurial energy is continuing to flourish in the CMC community."
You could say that the timing of Thomas Steyer's presentation (Acting Politically to Avert Climate Disaster and Preserve American Prosperity) at the Athenaeum last Tuesday was momentous.
It was Earth Day; the 44th annual Earth Day to be exact and Mr. Steyer (the founder, and before he left the private sector, Senior Managing Member of Farallon Capital Management) likes exactitude in figures and facts.
In conjunction with the 207 countries taking part in "One Billion Rising For Justice," Iris Liu '16 and Hannah Bower '16 organized a 5C  "One Billion Rising" event on Parents field on February 14th. A follow-up discussion on sexual violence prevention for the CMC community is scheduled for February 26.
Inspired by an Athenaeum visit from feminist, activist, and author of The Vagina Monologues Eve Ensler, Liu and Bower responded to Ensler's call to "rise, release, and dance to demand justice for all survivors of gender violence."
Aref Hosseini, founder and president of Al Nayzak for Extracurricular Education in Jerusalem visited CMC February 3 as a participant in the U.S. Department of State International Visitor Leadership Program.
The visit, organized by Aleta Wenger, executive director for the Center of Global Education, included tours of CMC facilities and meetings with faculty, staff and students.
Pages