We partner with the CMC community to coach and empower students to formulate individual goals and strategies for achieving them.

Career Services @ the Soll Center for Student Opportunity connects students with opportunities that foster thoughtful exploration and early engagement to support them in their personal and professional development.

Networking is a critical success factor in today's world and Career Services provides multiple opportunities for building personal and professional networks, including industry-focused networking treks, robust job shadowing opportunities, and many different ways to engage and interact with CMC alumni.

Your career is no longer defined by your academic major. Career Services is organized into eight "interest clusters": Accounting & Financial Services; Consulting; Creative & Entertainment; Government, Law & Public Policy; Medicine, Healthcare & Biotech; Science & Environment; Non-Profit & Social Enterprise; and Technology & Entrepreneurship. This model allows students to explore multiple interests and interact with professionals and organizations across a wide variety of industries.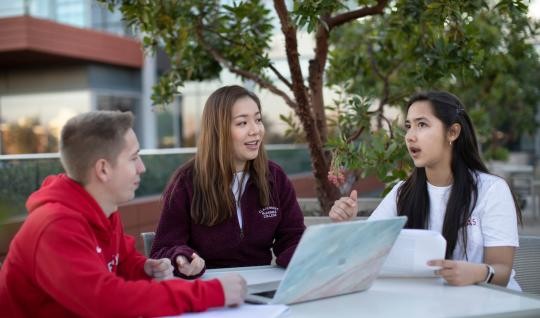 Learn more about the variety of student resources and opportunities for internships, networking treks, workshops, and more.
Alumni, get involved with Career Services programming and events
Families build and strengthen our community and future
Employers, get to know tomorrow's leaders today
Student Resources
Stay connected with the latest Career Services resources, information, and more updates!
Hours:
Monday – Friday
8am – 5pm