Julie Sweet '89 has been named No. 39 on Fortune's list of Most Powerful Women in the United States. Sweet, Group CEO of Accenture's North American business, is a former member of the CMC board of trustees.
Jumana Abu-Ghazaleh '92, founder and CEO of betwixt.us, was named to the 40 Women to Watch Over 40 list.
Abu-Ghazaleh, a Literature and Philosophy major at CMC, spent more than 20 years in the marketing industry working on brand strategy for American Express, Yahoo, Coca-Cola, Bank of America and Hilton Hotels before shifting gears and founding the online platform betwixt.us. Betwixt aims to correct the trend toward shallow online relationships spreading to working life and "bring rapport to the cloud."
Jack Lamb '11, co-founder and CEO of Aslan Brewing Co. in Bellingham, Wash., was profiled in Forbes this month.
Offered a marketing job with Microsoft fresh out of CMC, he decided on a different path. "It's a nice office but it's still a cubicle zoo," Lamb told Forbes. "I couldn't see myself sitting in a cubicle. It wasn't for me." 
So Lamb took a "random writing job" while deciding his next move. He eventually found his calling, founding an organic microbrewery and restaurant with three friends.
To put a Hollywood spin on General Douglas MacArthur's farewell address to Congress: Old TV shows never die, they just fade away into syndication. But in the case of Beverly Hills, 90210 , which ran for 10 seasons on Fox, the fadeout hasn't been permanent. That's because Katherine Spada '08 and Elizabeth Leader '09 have taken it upon themselves to revive it with their podcast "The Blaze with Lizzie and Kat!"
When it comes to scheduling reunions, CMC has tendrils that extend far and wide. Last week, they reached all the way to Amsterdam in the Netherlands, which was the site of the 27th annual Euromeet (June 17-19) for CMC alumni, parents, and students.
Last weekend marked the great CMC get-together for the Class of 2011, which converged on campus for its five-year reunion.
This year's event, which took place June 3-5, was hosted exclusively for the Class of 2011. All other CMC classes celebrated their one-, 10-, 15-, 20-year, etc., reunions during Alumni Weekend earlier in the spring.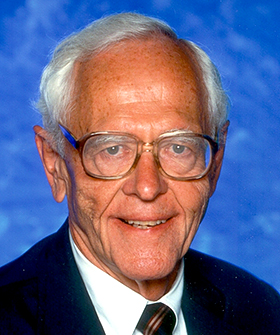 The CMC community mourns the loss of one of its Pacesetters, Richard Grantham, who passed away this month. A member of the Class of 1950 and a Life Trustee, Grantham was 88.
Known as the Pacesetters, the earliest classes of CMCers were the earliest builders of the College -- Grantham and his classmates literally cleared away the countless rocks and large stones on the young campus in a project known as "Operation Rockpile."
Ivan Q. Zinn '96 is in it for the long run ... the really, really long run.
Zinn, founder and managing partner of Atalaya Capital Management in New York City, is an ultramarathoner, which means his races are just getting started as he reaches the 26.2-mile marathon distance.
In 2014, Zinn competed in the Western States Endurance Run, a 100-mile slog through the Sierra Nevada that is among North America's most prestigious ultra-running events.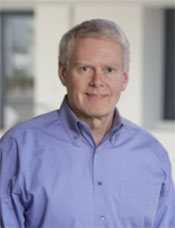 CMC alumnus Jay Flatley '74 P'03 is stepping down as CEO of San Diego-based biotech firm Illumina. Flatley, who helped lead the creation of the market for sequencing human DNA and increased Illumina's revenue from $500,000 to $2.2 billion during his 17 years as chief executive, will remain with the company as executive chairman and focus on strategy and advocating for further use of DNA sequencing in medicine.
Pages