Last weekend marked the great CMC get-together for the Class of 2011, which converged on campus for its five-year reunion.
This year's event, which took place June 3-5, was hosted exclusively for the Class of 2011. All other CMC classes celebrated their one-, 10-, 15-, 20-year, etc., reunions during Alumni Weekend earlier in the spring.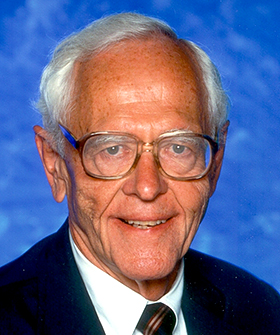 The CMC community mourns the loss of one of its Pacesetters, Richard Grantham, who passed away this month. A member of the Class of 1950 and a Life Trustee, Grantham was 88.
Known as the Pacesetters, the earliest classes of CMCers were the earliest builders of the College -- Grantham and his classmates literally cleared away the countless rocks and large stones on the young campus in a project known as "Operation Rockpile."
Ivan Q. Zinn '96 is in it for the long run ... the really, really long run.
Zinn, founder and managing partner of Atalaya Capital Management in New York City, is an ultramarathoner, which means his races are just getting started as he reaches the 26.2-mile marathon distance.
In 2014, Zinn competed in the Western States Endurance Run, a 100-mile slog through the Sierra Nevada that is among North America's most prestigious ultra-running events.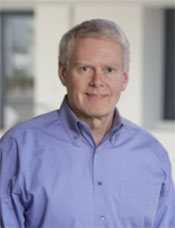 CMC alumnus Jay Flatley '74 P'03 is stepping down as CEO of San Diego-based biotech firm Illumina. Flatley, who helped lead the creation of the market for sequencing human DNA and increased Illumina's revenue from $500,000 to $2.2 billion during his 17 years as chief executive, will remain with the company as executive chairman and focus on strategy and advocating for further use of DNA sequencing in medicine.
For the third year in a row Robert Day Scholars at CMC practiced pitching senior executives (who also happen to be CMC alumni) in a "Pitch Day" workshop that is designed to give students the opportunity to develop and practice all-important presentation skills that they will use early in their careers.


Last month (Jan. 10-15), a group of 20 CMC students participated in the 11th Annual Evans Information Technology Advisory Board (ITAB) Networking Trip to Silicon Valley. It was a chance for the CMCers to "grin and grab" with some of the tech industry's elite movers and shakers and, at the same time, make connections that could really pay dividends in the future.

And they made the most of the opportunity.


Last month a group of 16 highly motivated CMC students took part in the 13th annual networking trip to New York City co-sponsored by the Financial Economic Institute (FEI) and the Robert Day Scholars Program. 


The weather might have been wet in January during the Pacific Northwest Networking Trip to Portland, OR and Seattle, WA sponsored by the Robert Day School of Economics and Finance at CMC. Nonetheless, it was also "raining" connections for the group of students that participated in the event, which was inaugurated in 2013 with a networking trip to Seattle.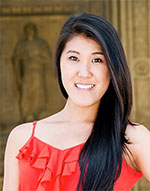 Hannah Oh, a December CMC graduate with a degree in government, called for federal budgetary reform in an article in The Hill's Congress Blog this week.
Pages