When Javier Okhuysen and Carlos Orellana wanted to help prevent avoidable blindness in Mexico through state-of-the art, low-cost cataract surgery and eye care, they turned to Endeavor to help develop their business, salaUno. When Leila Velez sought help to grow her afro-Brazilian hair care business, Endeavor provided her with the necessary business tools and mentoring to realize her dream. Today Beleza Natural operates a chain of 24 salons and employs over 1,000 women.
From the April 15 statement by the U.S. Department of State:
Daniel W. Yohannes ('76) was sworn in on April 15 as the United States Ambassador to the Organization for Economic Cooperation and Development (OECD). He was nominated by President Barack Obama on September 11, 2013, and confirmed by the U.S. Senate on April 9, 2014.
The Southern California Association of Governments (SCAG) has given Randall Lewis '73 the President's Award for Sustainability Leader of the Year.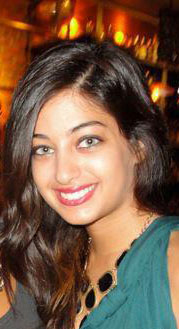 Women's Diversity Ambassador and Advisory Director in Investment Banking at Goldman Sachs, Linnea Roberts, spoke to a packed room of mostly women students participating in the student investment funds across the 5Cs, over lunch at the Athenaeum, February 11.
In her talk sponsored by the Robert Day School, Roberts discussed her career in financial services and investment banking, sharing advice for students about to embark on their career, and reflecting on the advantages and challenges women face in the financial services industry and elsewhere.
Pages